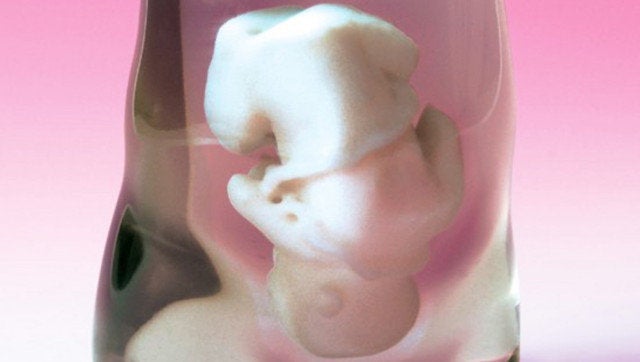 The "Shape of an Angel" model is created though a multi-step process that converts an MRI scan of the mother's womb, Geekosystem reports. Once the pelvic region is photographed, the image is then run through 3D imaging software and sent to a 3D printer. White resin is used for the fetus, and clear resin used for the mother's torso region.
The model measures 90 x 60 x 40 millimeters and seems to be packaged in a pink and white gift box. However, the model isn't for the budget-conscious, as it will set buyers back 100,000 yen (about $1,230), io9 reports.
Though it's unclear if this high-tech option will catch on with expectant mothers around the world, the model is only the latest in a series of pregnancy trends embraced in the past year.
Gender reveal cupcakes were a particularly sweet addition to the list this year. Couples ask their doctor or ultrasound tech to put the baby's gender in a sealed envelope and then entrust the secret to a bakery. The first bite of the treat reveals whether the baby is a boy or girl.
In addition, mothers wishing to document every detail of the pregnancy process have led to an increase of birth photographers, who specialize in professional photography in the delivery room.
Related
Before You Go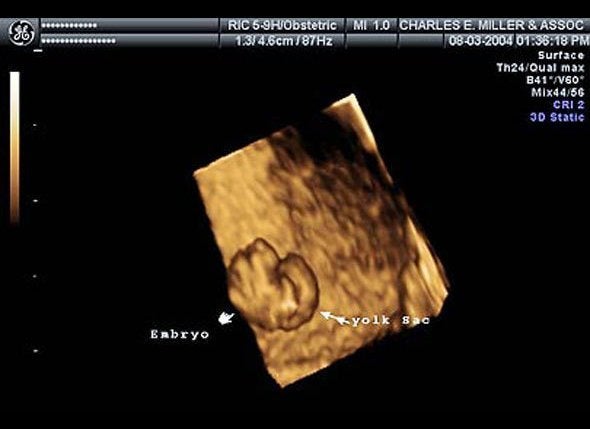 Pregnancy Week By Week