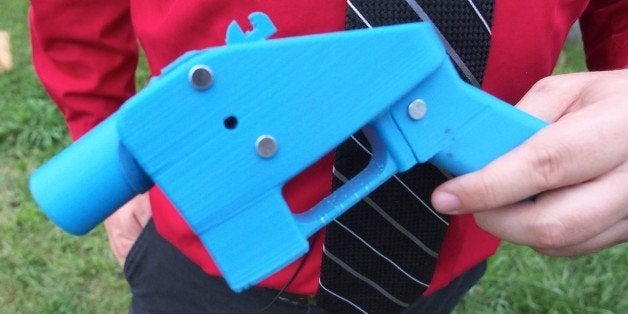 Philadelphia may be moving a little prematurely, but the city has made it illegal to create a gun on a 3D printer.
The city council in the country's fifth largest metropolis recently announced a new law stating: "No person shall use a three-dimensional printer to create any firearm, or any piece or part thereof, unless such person possesses a license to manufacture firearms under Federal law."
Not only are you not allowed to create 3D-printed guns, you can't own one or even a piece of one. Philadelphia is the first U.S. city to enact a law against 3D-printed guns, RT reports.
While the manufacture of 3D-printed weaponry is making swift strides, it's still difficult to print a high-quality gun. The machine used to 3D-print the metal gun cost almost a million dollars, and plastic guns made on regular 3D printers are not quite reliable. While officials at the Bureau of Alcohol, Tobacco, Firearms and Explosives determined that the Liberator, a well-known plastic 3D-printed gun, is "a lethal weapon," several printed samples exploded during testing.
There's still more work to be done before these guns are truly dangerous, but Philadelphia clearly feels it's better to be safe than sorry.
Related
Popular in the Community