While other construction projects have at least partly relied on 3D printers, the Dubai government says this entire building is printer-made, even the furnishings and interior designs. And it's not just for show: The office is supposed to be a functional workspace, with phone hookups, water, electricity and air-conditioning.
Situated inside Dubai's Emirates Towers complex, the single-story office measures 2,690 square feet and will be the temporary home of the Dubai Future Foundation, according to a press release. The building opened May 23.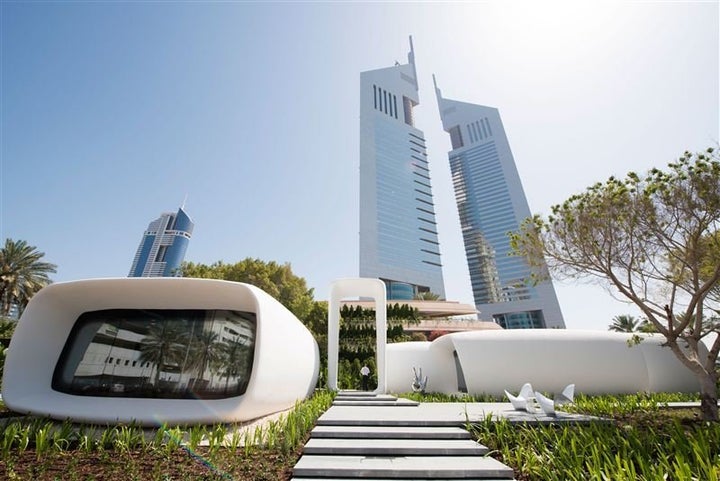 Now, you're probably wondering: How big is the 3D printer that created this thing? It's a whopping 20 feet high, 120 feet long and 40 feet wide. (Imagine the nightmare it must be if it jams.) The jumbo printer completed the task by "extruding a cement mixture layer by layer," per Gizmag.
In addition to the large printer, smaller mobile 3D printers were also used.
All told, it took 17 days to print the basics of the building, and installing it onsite took only two.
The building cost just $140,000 to erect, thanks to minimal labor and costs involved in the construction process. The United Arab Emirates minister of cabinet affairs, Mohamed Al Gergawi, claims this was 50 percent cheaper than building it a more traditional way.
"It's not just a building, it has fully functional offices and staff," Mohamed Al Gergawi also said, per Reuters. "We believe this is just the beginning. The world will change."
The Dubai building will become the permanent home of the Museum of the Future next year, according to Engadget.
The UAE and Dubai hope to become "leading global centres of 3D printing by 2030." Maybe by then we'll have entirely 3D-printed cities.
Before You Go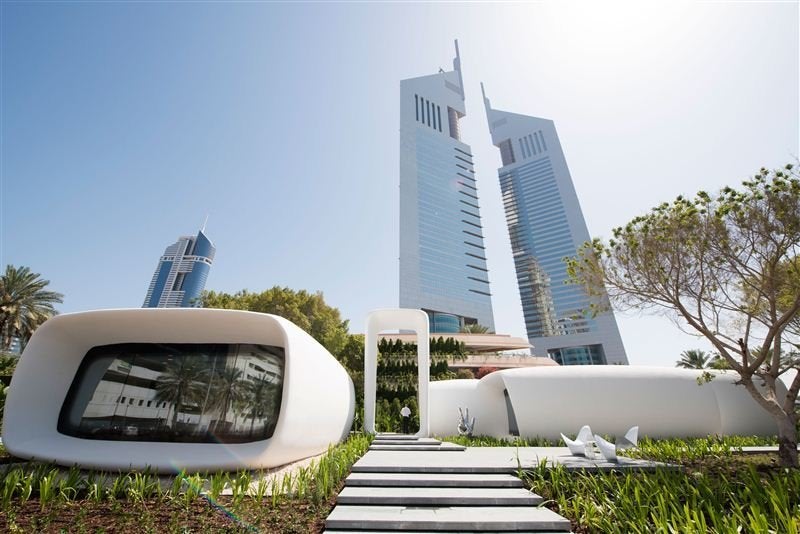 Inside The World's First 3D-Printed Building