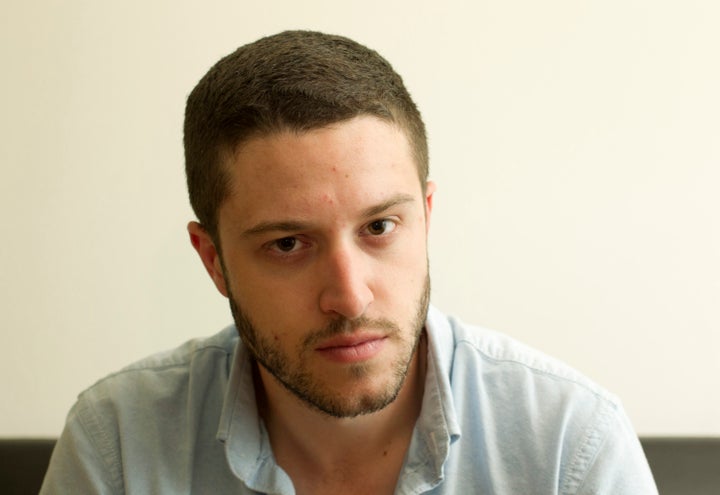 Cody Wilson ― 3D-printed gun creator, neo-Nazi funder and sexual assault suspect ― jetted to Taiwan after finding out that police in Austin, Texas, were after him. He didn't last there long.
He made headlines Thursday when police announced that he had made a "suspicious" run for Taiwan, days before they filed a charge against him. He's accused of paying $500 to a 16-year-old girl he met on SugarDaddyMeet.com to have sex with him. He was charged on Sept. 19 with sexual assault of a minor — a felony.
The revelation that he had left the country led to a tense and confusing few days in which it was unclear whether police could get to him, since Taiwan doesn't have an extradition treaty with the U.S.
But BuzzFeed reported that Taiwanese authorities collared him around 5 p.m. local time, after he tried to check into a business hotel with his passport. The document was canceled by the American Institute, the de facto U.S. embassy in Taiwan.
The agency told BuzzFeed that because Wilson "lost a valid travel document, he no longer has a legal status to stay in Taiwan. The National Immigration Agency is now urging the American Institute in Taiwan to issue a valid travel document for Mr Wilson, so he can be deported back to the U.S. accordingly. The AIT will determine how Mr Wilson shall be handled."
It's unclear what his arrest and deportation might mean for his business, Defense Distributed, where he created the world's first 3D-printed gun. He remains in legal battles with the U.S. government over whether he's allowed to upload and distribute the blueprints to his gun for free. You can read all about his 3D-printed gun business, his ties to a neo-Nazi crowdfunding site and his criminal charge here.
Popular in the Community