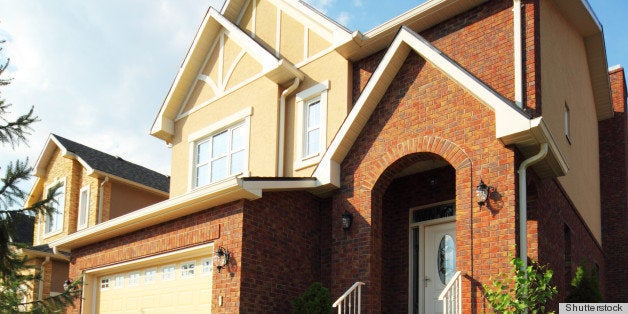 Although the thought of building a new home with a 3D printer sounds like a novel idea, save yourself the trouble: It would take 220 years to finish it.
Blogger Randy Nelson recently wrote about how he came to this conclusion. Using a MakerBot 3D printer, a popular model available to consumers, Nelson calculated the amount of time it would take to build a standard house made up of 27,735 bricks -- all by determining the amount of time it took the printer to create a single brick (which measured 8 inches by 3.5 inches by 2.75 inches.)
"A typical 2,500-square-foot, two-story house would take 220 years to print out and use more than $330,000 in plastics. I ran the numbers on my own home and it would only take 120 years and $182,000 to make it with a MakerBot printer. That doesn't even include extras, like windows, wood flooring, or heating."
Yikes! But don't get us wrong -- the prospect of creating architecture with this method isn't news to us. DUS Architects, for example, are slated to complete one of these ambitious projects along the bank of the Buiksloter-canal in Amsterdam. But unlike Nelson's experiment, the firm is using a much bigger machine called the Kamer Maker (which they've put to work on a series of other structures before.) With this technology, the odds of finishing full-scale dwellings in a more manageable timeframe aren't totally unbelievable.
Needless to say, for now the process remains too time-consuming and costly for the typical homeowner. In the meantime, we'll be happy with the 3D-printed home items in the slideshow below.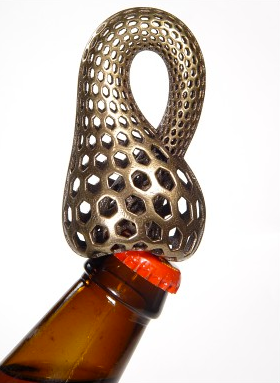 11 Things Built By 3D Printers