From July 10-11, McCormick Place is hosting the Inside 3D Printing Conference & Expo, bringing together manufacturers, 3D printing enthusiasts, designers, makers and geeks of all stripes. The program is geared to showcase and educate participants about the state of the 3D printing industry today, and illustrate the business opportunities on the horizon. The two-day conference will host tutorials and seminars (with hot-button topics like "the Future (or Demise) of Intellectual Property" and "3D Printed Firearms") along with tutorials. The pictures in this post are all from the expo floor.
As the conference began, 3D Systems issued a press release with the modest title, "3D Systems Joins Innovation Factory Powering Chicago's Bid to Become the Design Capital of the World," stating:
"together with Innovation Factory of Chicago, a member of the Clinton Global Initiative, CGI, it plans to power Chicago's bid to become an innovation hub and the design capital of the world. Under this exclusive agreement Innovation Factory will harness 3D Systems' entire end-to-end 3D printing and advanced manufacturing solutions across its unique innovation platform."
One rumor going around is that ICNC (Industrial Council of Nearwest Chicago) at 320 N Damen could be one of the potential hosts for this type of space. The implications of a major partnership and the creation of advanced manufacturing hub, which would also provide a support system of designers and experts -- could be a game-changer, as there are few (if any) non-plastic options for 3D printing in Chicago. Projects that require printing in metal, wax, graphite ("sandstone" effect) are shipped outside the region (thus removing some of the speed and flexibility that desktop manufacturing can provide).
Chicago Public Libarary Opens a Makerspace
I'll be checking it out next week and writing a piece on it, but the library is testing out a makerspace that is free and open to the public. The space opened on July 8 and will continue through the year.
3D printed graphite gives "Sandstone" look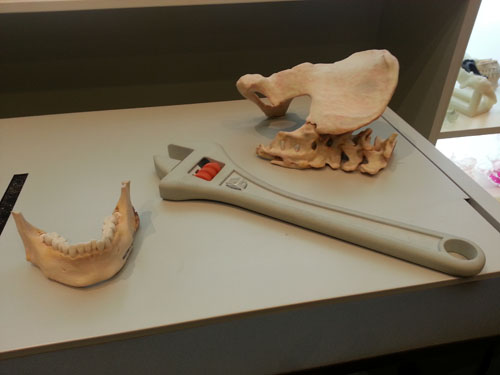 3D printed wax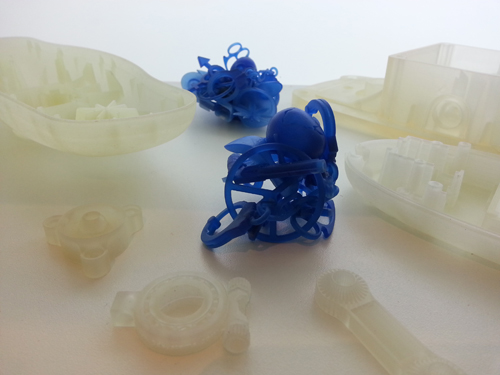 3D printed stainless steel parts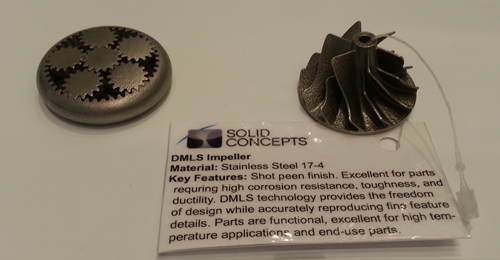 3D Systems ProJet 3D printer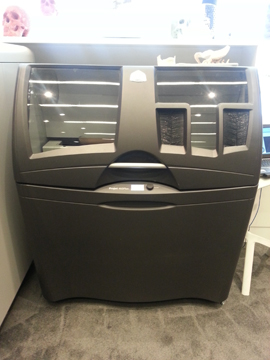 Calling all HuffPost superfans!
Sign up for membership to become a founding member and help shape HuffPost's next chapter