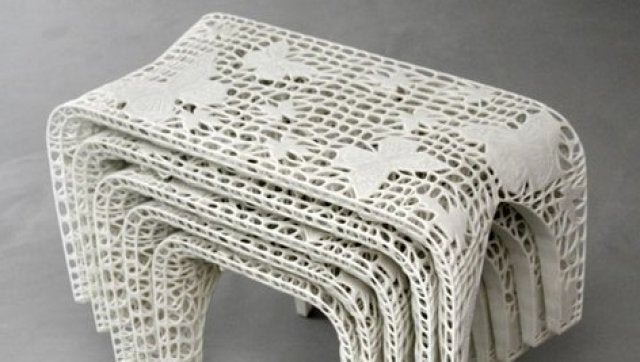 Over the last few years, 3D printing, also called additive manufacturing, has become a viable construction method to make everything from jewelry, to toys to medical equipment, as the availability of three-dimensional printers has become more widespread. In fact, on Monday Design News reported that Airbus is collaborating on the most powerful 3D printer yet, which will have the ability to construct aerospace parts.
As design enthusiasts, we are intrigued by the process: you enter a CAD drawing and the printer produces thin layers of material, fusing them together and turning your vision into a three dimensional product. And there are a few less expensive models in the works, like the RepRapPro Huxley, which allows the possibility for home printing for just under seven hundred dollars.
Can you imagine what this means for home product fanatics? We dream of the day when, with the press of a button, we could churn out a dining service for twelve to our exact specifications. But while we wait for a model that we can afford, we put together a roundup of cool housewares on the market that are the result of 3D printing. Click through the slideshow below to check them out.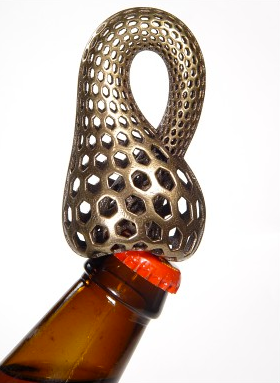 11 Things Built By 3D Printers