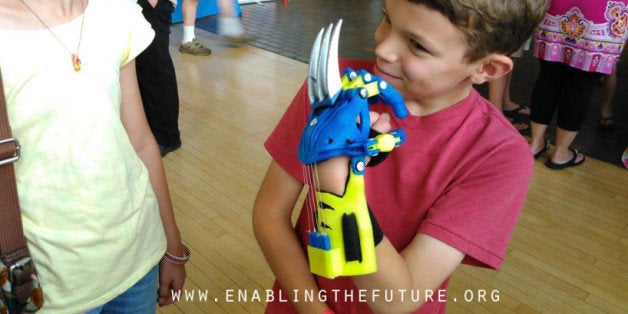 Prosthetic hands are great. Prosthetic Wolverine claws are even better -- especially when you're designing and building them for children in need, as Aaron Brown has done.
Brown, a 3D printing enthusiast in Grand Rapids, Michigan, volunteers for a global organization called Enabling the Future, which designs and prints prosthetic fingers and hands for people in need.
(Story continues below.)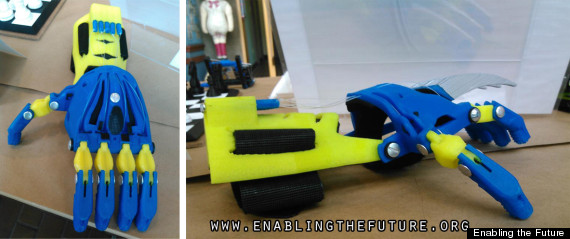 The superhero-themed prosthetic was a hit. Just because you're missing a hand, it seems, doesn't mean you can't be a superhero.
"People's faces just lit up!" Brown told Enable in an interview. "The kids went crazy over it. And don't worry ... the claws aren't sharp! They are rounded plastic and just stick on and off with velcro."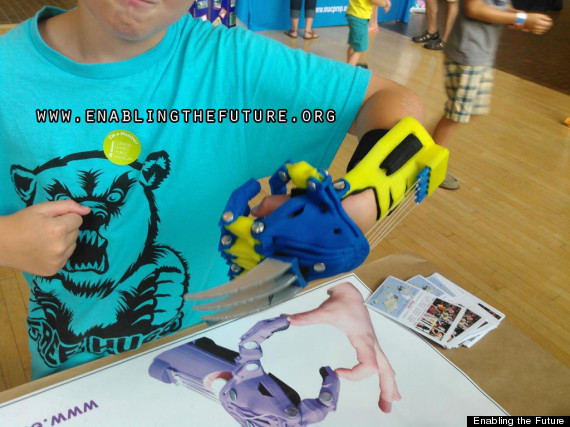 After Maker Faire, Brown says he took the hand to a local children's hospital in Grand Rapids.
The positive response inspired him to consider designing other superhero-themed prosthetics, he says, potentially transforming children in need into Batman, Iron Man or Captain America.
It wouldn't be the first time a child missing a hand was transformed into a superhero, Nerdist points out. Earlier this month, Hawaii's KHON2 reported the story of "Bubba" Kahae, a 3-year-old boy who received a custom Iron Man prosthetic, printed and sent to him for free by an Enable volunteer.
Related