Believe it or not, patrons of the arts can spend as little as five seconds looking at a piece of contemporary artwork in a gallery or museum.
This short attention span, in part, inspired artists Rob and Nick Carter, to create a series of artworks that revisit historical game-changers -- classic works that historically have warranted more than a few seconds glance from onlookers. One such works is a three dimensional, sculptural interpretation of Vincent Van Gogh's "Sunflowers."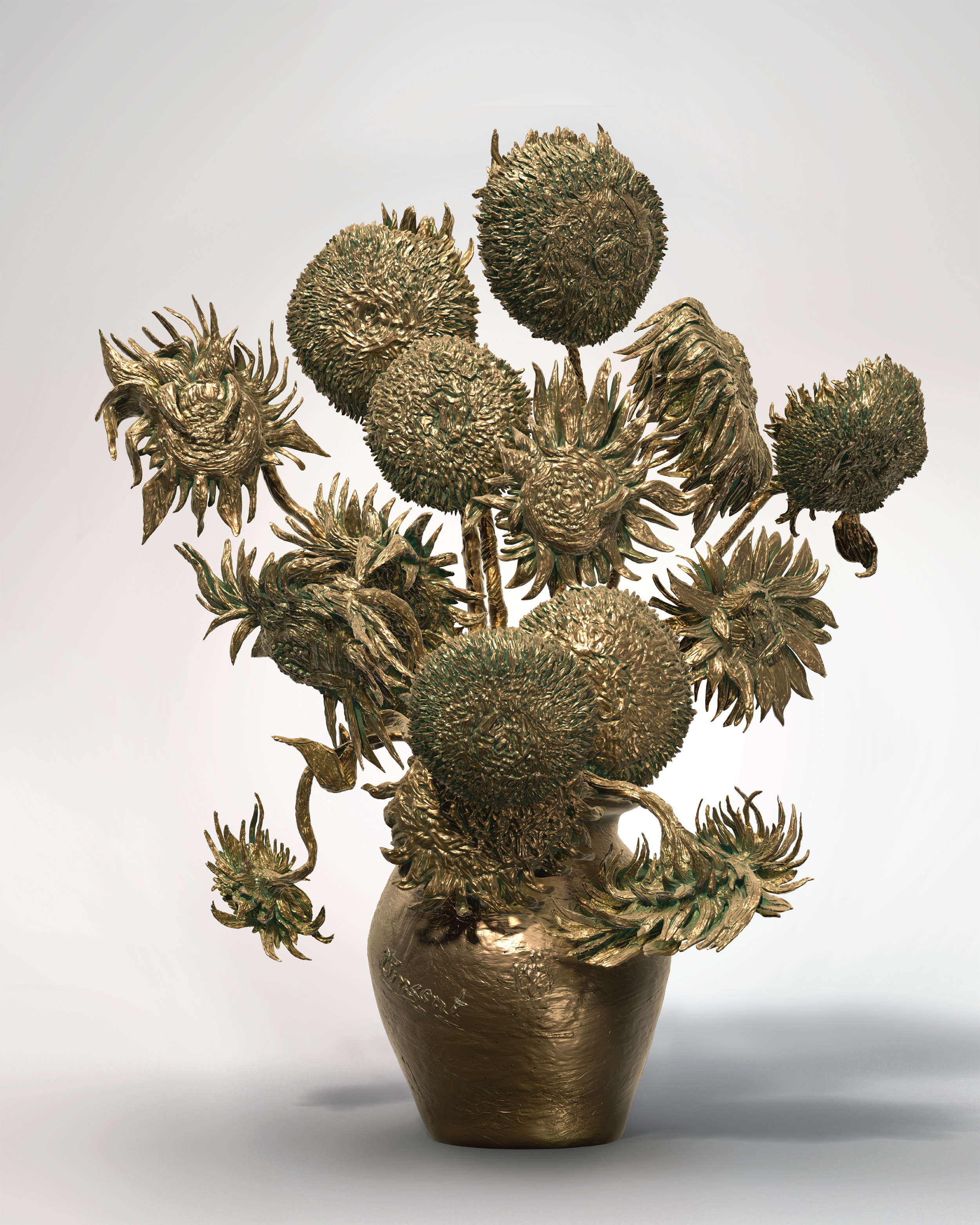 Rob and Nick Carter, Sunflowers, 2013. After Vincent Van Gogh's Sunflowers (1888)
The London based married couple and artist team, with no relation to this Nick Carter, tapped into the burgeoning 3D printing trend to bring Van Gogh's beloved bouquet out of the frame and into the real world.
The team began by turning the paintings into completely three-dimensional files, then printing them in wax bronze. The process allowed for shocking levels of precision in the translation between brush stroke and sculptural shape.
We have to say the Carters miraculously captured Van Gogh's rhythmically expressive brushstrokes, bringing that same sense of whirring motion outside the frame. Examining the details in the winding stalks and wind-swept petals would take far, far more time than five seconds to assess, right?
The piece is included in the exhibition "Rob and Nick Carter: Transforming," which runs until November 2 at The Fine Art Society in London. Check out some of Vincent Van Gogh's classic works in the slideshow below. Let us know which you'd like to see given a sculptural revival in the comments.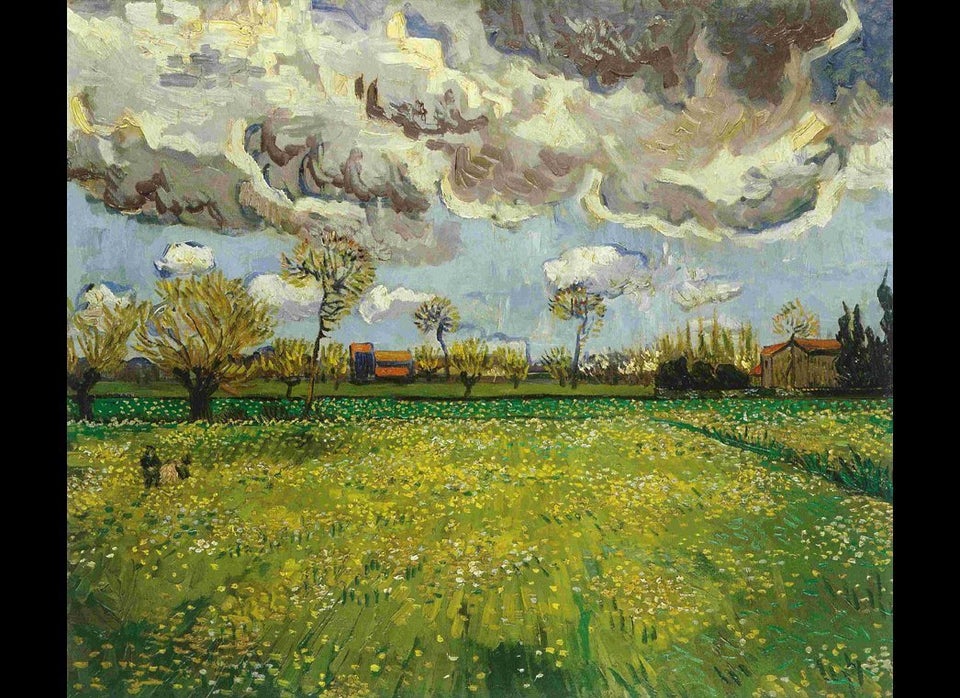 Becoming Van Gogh
Popular in the Community