When it comes to admiring 3D street art, it's often a matter of perspective -- look at a street artist's design from one angle and it appears flat and distorted, but from another the illustration comes alive.
While some street works of art are more advanced than others, one thing stays the same -- the perception of depth in a (technically) two-dimensional illustration.
See some of our favorite picks of 3D street art from around the world in the gallery below, and let us know your thoughts in the comments section.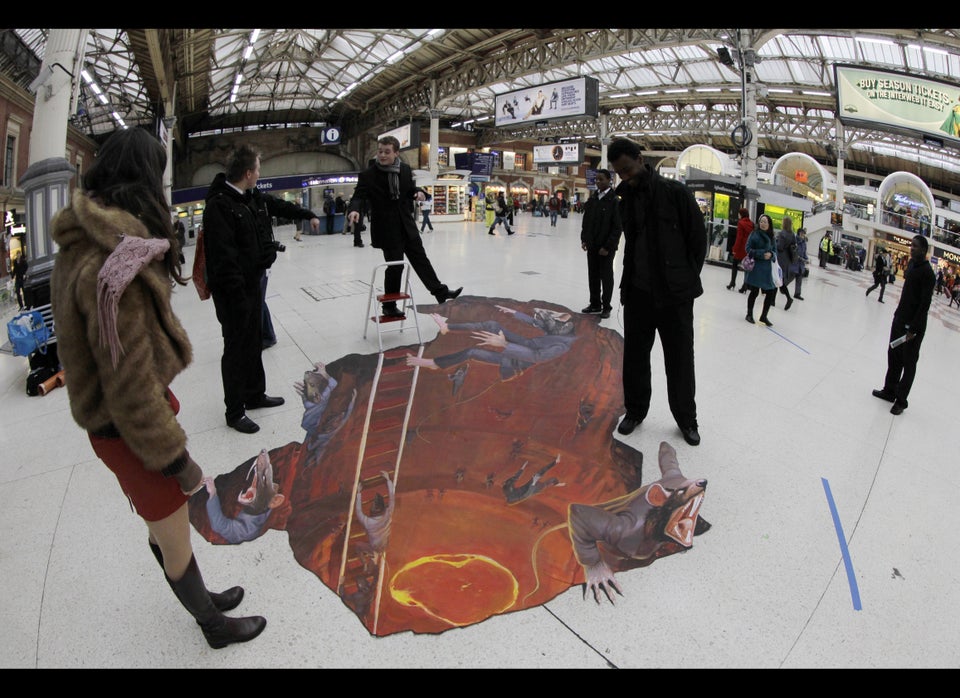 3D Street Art
Related
Popular in the Community