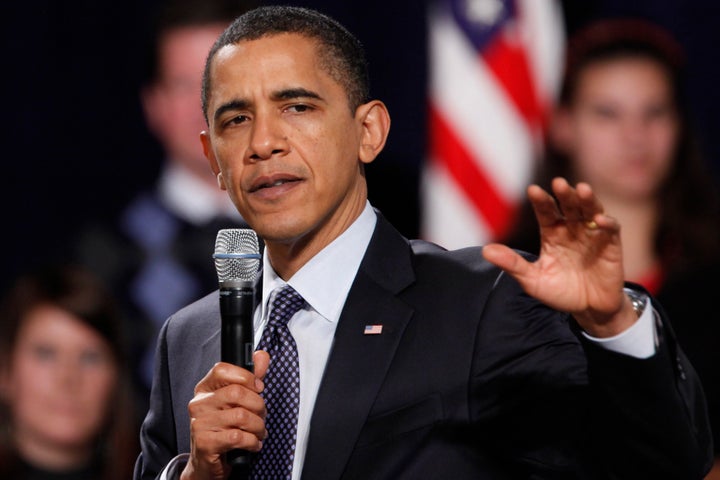 The CEO of industrial giant 3M has blasted Obama as "anti-business," joining the ranks of executives who accused the White House of not understanding "what it takes to create jobs."
George Buckley, chief executive of the Maplewood, Minn. company which makes everything from Post-Its to respirators, said U.S. companies could leave the country for Canada or Mexico, the Financial Times reported.
"I judge people by their feet, not their mouth," Buckley said, according to the FT. Speaking about President Barack Obama, he told the FT: "We know what his instincts are - they are Robin Hood-esque. He is anti-business," he added. Executives have previously compared the President to Hitler and Mussolini.
"There is a sense among companies that this is a difficult place to do business," Buckley told the FT. "It is about regulation, taxation, seemingly anti-business policies in Washington, attitudes towards science," he added. In January, 3M's fourth-quarter results revealed management didn't expect the U.S. market to improve until the unemployment rate, now 9 percent, fell significantly:
""There's still a lot of smoke without fire," CEO George Buckley about economic conditions in the U.S. 3M's U.S. sales rose 8 percent in the fourth quarter. But that was half the rate at which worldwide sales picked up. Sales in Asia, which have been driving 3M's growth, jumped 35 percent from a year ago.

Buckley said mild improvements in unemployment and retail sales data are positive signs, but he advocates a cautious approach in the U.S."
In an attempt to embrace criticism from executives, and to convince U.S. companies to start spending the $1.93 trillion in cash and liquid assets they are currently sitting on, last month, the administration announced the Council on Jobs and Competitiveness.
The President named General Electric's chief executive, Jeffrey Immelt head of the council. Immelt was one of the executives who criticized the Obama administration, telling an investors meeting in Rome last year: "We [the US] are a pathetic exporter... we have to become an industrial powerhouse again but you don't do this when government and entrepreneurs are not in sync."
In the run up to November's mid-term elections, the Obama administration faced scathing criticism from leading CEOs.
"I think this group does not understand what it takes to create jobs," said Intel CEO Paul Otellini, last year, according to CNET. "And I think they're flummoxed by their experiment in Keynesian economics not working."
During a private meeting, a discussion about proposed tax hikes for private equity managers led Blackstone Group CEO Steven Schwarzman to comment: "It's a war, it's like when Hitler invaded Poland in 1939."
Forbes Magazine CEO Steve Forbes also referenced the Second World War in an editorial in response to the Financial Reform Bill, last summer suggesting even the Roosevelt Administration was easier on big business. "One hesitates to bring up the economics of Benito Mussolini and his ilk because fascism means ugly nationalism and racism, as well as mass murder and aggressive war."
Even "Obama's favorite banker," JPMorgan CEO Jamie Dimon, told the Wall Street Journal last April: "The incessant broad-based vilification of the banking industry isn't fair and it is damaging... punishing whole industries, whether you were reckless or not, just isn't the way to do things."
Popular in the Community