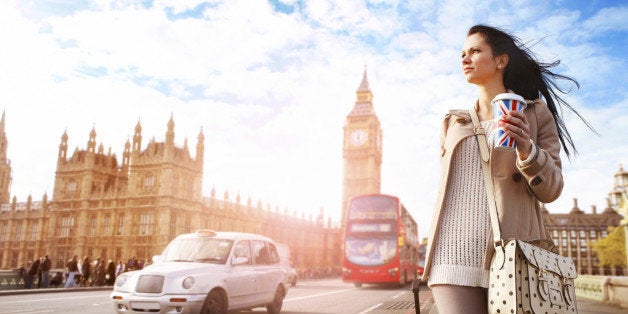 When asked about travel, most people say that it's something they want to do more of but aren't able to afford. For years, traveling has been looked at like a luxury; something expensive that revolves around resorts, tropical cocktails and shopping sprees in world famous boutiques. However, as more and more of today's youth are figuring out, long term traveling is all about experiencing new places, other cultures and learning to love the journey along the way. Instead of deciding that long term travel is too expensive or out of your reach, try reaching your travel goals through these affordable ways to travel for a longer and more rewarding period of time.
Volunteering abroad is one of the most rewarding ways to dive into extended travel. While you are getting to live and work in a new place and culture, you also are giving back to communities and helping individuals at the same time. Since volunteer programs typically allow you to engage with the locals, there is a higher chance of you making connections, seeing aspects of a place that you would never see as a tourist and gaining a broader perspective of life around the world as a whole. Volunteer work can not only help you see the world for low costs but also allow you to gain valuable skills for your resume that could help you find jobs in the future. Despite your skills or experience, there is bound to be volunteer work that you can do from building houses and helping with environmental efforts to teaching English, working with non-profits and providing health care.
Part of the reason why long term travel seems so unrealistic is due to financial reasons. However, there are plenty of opportunities to both travel and have the money to afford it. Getting a job in another country can actually be easier than you think and allow you to earn an income, use it to further your travels, save a bit for a rainy day and gain valuable skills and connections with people to further your future career. There are various jobs in the tourism industry like tour guides, group leaders and staff at tourist sites to other options like becoming an English teacher, working at a hotel or hostel, waitressing or making coffee in a city café. Focus on the skills and experiences you already have and see what kind of jobs you can find.
OK, this option isn't for everyone, but getting a second passport can allow you to live in another country as a resident; no visa fees or hassle. While it doesn't apply to all, some people are able to get a second passport if they have a family heritage from a certain country, have an investment or even marry someone from a different country. Some countries have specific citizen programs such as places in the Caribbean, U.S.A, Belgium, Austria and the E.U that have various guidelines which eventually allow for citizenship to be granted and a second passport to be given.
Look Into Work & Visa Programs
Taking in foreign employees is often so sought after that entire countries have established visa programs that make it easy. It depends on your country of residence, but citizens of the UK and U.S have quite an advantage when it comes to work programs with other countries. Places like Australia and New Zealand have specific work visas just for foreigners that allow for interesting jobs that range from wait staff to grape picking in wineries, horticultural work and career based jobs in various fields.