Sending flowers is always a thoughtful gesture, but what do you do when you want to up the ante with the flower arrangement you give? Your first thought might be to look for something more extravagant. While that is one way to make an impression, you can easily wow someone and not break the bank by looking for alternatives to clear, glass vases. Read my four tips below on which types of alternative containers to look for and you'll be well on your way to gifting a unique bouquet that makes jaws drop.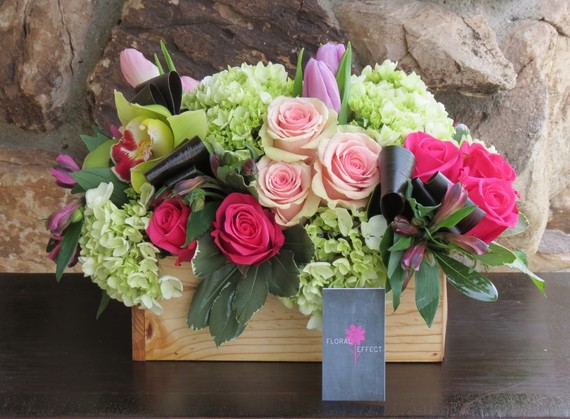 Wooden boxes are perfect when you want to accentuate rustic elements in a floral arrangement. They also allow for the bouquet to be used as a low-lying centerpiece. One trend you should keep an eye out for this spring is wooden floral gift boxes that incorporate both blooms and food and beauty products.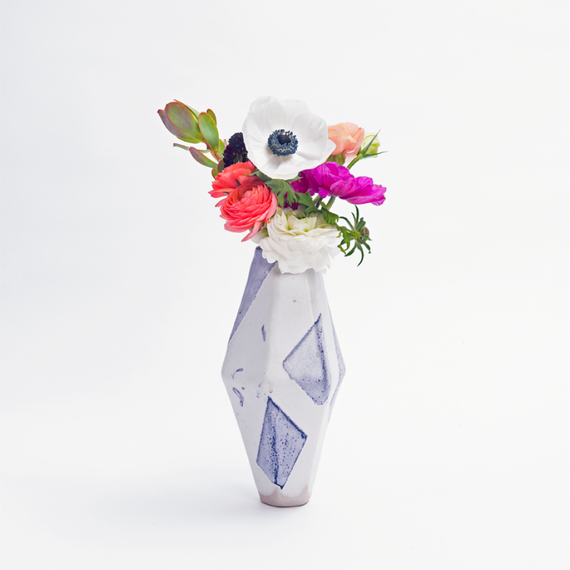 One of my favorite alternatives to clear, glass vases are handmade ceramics. These gorgeous gifts are best to give those that love something unique and locally made. Plus, sending flowers in a handmade and hand-painted ceramic vase is like giving two gifts for the price of one. I wouldn't be surprised if you see the ceramic vase displayed in the recipient's home for years to come.
Modern vases come in a variety of different colors and geometric shapes, so there's something for everyone. The other great part about many modern vases is that, if you're an amateur floral designer, it's helpful because you don't have to worry about how the arrangement looks inside the vase.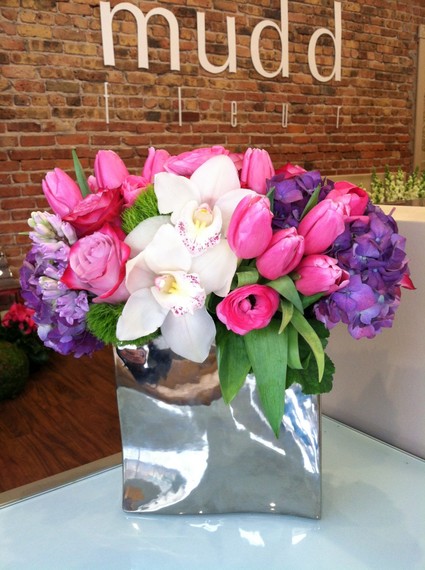 Metallic vases have been on-trend for a while now and I see no signs of them going anywhere soon. Metallic containers add the glam factor that clear, glass vases don't always possess.