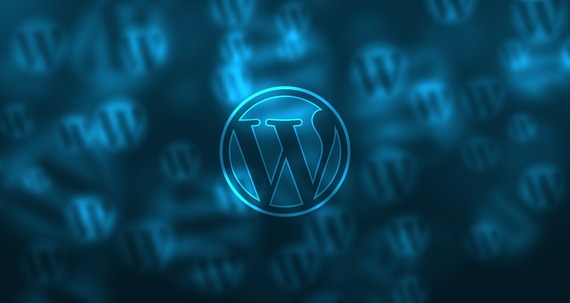 WordPress is by far the most popular content management system (CMS) on the market. Even though there is no precise number of the websites that depend on WordPress, it is estimated that more than 76 million sites use WordPress.
WordPress is flexible and portable, user-friendly, inexpensive, customizable and easily accessible.
However, if you want to experience all these benefits of using WordPress as a CMS, you should know that regular maintenance is a must.
It usually takes weeks to develop a very good website. But in case you don't maintain your website in a proper way and on a regular basis, there is a great chance that your website will crash and all the time and effort you've spent on it might be lost forever.
So, WordPress maintenance is crucial for proper functioning of any website. I'll analyze some of the reasons why a regular maintenance is important for your WordPress sites.
One of the main reasons why WordPress is so popular is the fact that the team behind it is providing regular updates that make the platform even more efficient.
These updates improve the functionalities and they also enhance the security of your website. If you miss these updates you are increasing the risk of cyber attacks.
In addition, all these updates help with getting the most from responsive designs, enhancing user experiences, analyzing and monitoring SEO, maintaining security on a high level and few other things.
SEO or search engine optimization is a group of activities and techniques that help websites rank higher in search engine results.
On the other hand, these search engines use sophisticated algorithms that are changed from time to time, so it is the best idea to monitor these changes if you want to stay ahead of your competition.
Knowledgeable SEO experts can help website owners update their website by implementing the latest changes.
According to Chris Walker, a Denver based SEO expert, analysis of image information, articles, textual content, videos and checking internal and external links are some of the most important SEO activities that should be part of your regular WordPress maintenance.
SEO is crucial these days because it helps businesses get organic traffic.
Plugins are specially designed apps for WordPress which allow the better functionality of the website.
When they are installed and enabled on your website, website owners can track visitors, practice certain SEO activities, use ecommerce applications, simplify blogging and design specific elements.
However, these plugins are created by different people. So, many of them are updated on a regular basis. There are plugins that are incompatible with each other. Some of them don't work on certain themes. Finally, there are plugins that are very complex and require special preparation.
Regular WordPress maintenance includes activities related to these plugins too. If the website is maintained well, these plugins will work properly allowing better user experience and easy customization of your website.
Without maintaining your WordPress website, you can expect many conflicts between different plugins and between some plugins and the website itself.
The average Internet user has a very short attention span and if the website is loading too slowly there is a great chance that they will leave your website and look for an alternative.
Unfortunately, there are many website owners that are frustrated by the bad performance of their WordPress website. However, regular maintenance will help you figure out what's wrong with your website.
There are situations when you need to uninstall certain plugins. The same goes from certain themes.
These are just some of the reasons why WordPress maintenance is important and why every website owner should pay attention to this practice.
Support HuffPost
The Stakes Have Never Been Higher
Related
Popular in the Community