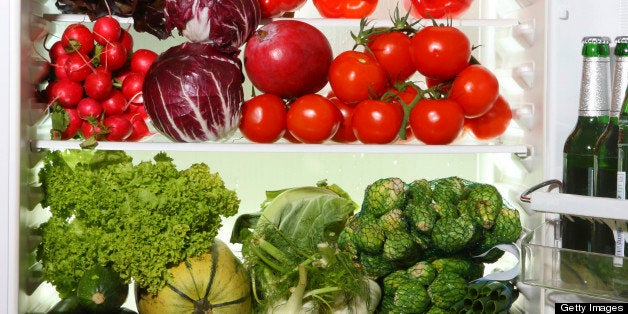 In creating the menus for Plated, I love the opportunity to add the season's finest vegetables, herbs, and fruits to any and all dishes I create -- giving our subscribers the chance to eat better-tasting, fresher food that's also better for you.

Here are four suggestions for what to do with all that produce you picked up at the farmers' market but aren't sure what to do with.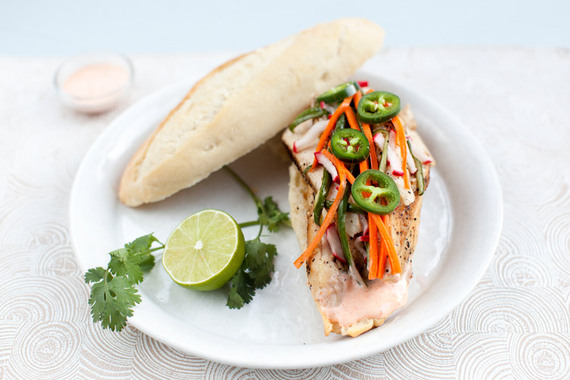 1. Put an Egg on It.
Show me a vegetable, and I'll show you that same vegetable beneath the runny yolk of a perfectly cooked fried egg. Add an egg to your salads, sautés, and slaws, either cold or warm, to turn simple veggie servings into complete meals. Try this out with a favorite spinach salad, or fry up an assortment of vegetables, from spring's chopped rainbow carrots and freshly shelled peas to summer's slivered cabbage and cut-up green beans.
2. Add Vegetables to Your Sandwiches.
Instead of piling on the same old lettuce and tomatoes, choose vibrant vegetables to top your turkey and Swiss. Pile on a mountain of dressed kale salad, and you'll be adding texture and flavor in addition to tons of nutrients. Slice carrots super thinly on a mandolin, for a sweet and crunchy topping. For breakfast, add spinach and avocado to your egg and cheese. If you're feeling inspired, look to sandwiches that already embrace vegetables, like Mexican tortas whose tomatoes, peppers, red onions, and avocado are as important as their meat. Finally, there is almost no cooked vegetable that won't improve a classic grilled cheese. I love sautéed chard, garlicky broccoli rabe, tart apple slices, or roasted tomatoes.

3. Pickle Your Vegetables (and Preserve Your Fruits).
Pickling seasonal veggies--preserving them in brines made from salt, sugar, and vinegar--is a great way to mix up how you eat your favorite produce. It's also a great way to turn the standard garnish into something vibrant and healthful. But you don't have to stop there. The Italians have a tradition of marinating vegetables like eggplant and zucchini after cooking. First grill them, then cover in a mix of olive oil, vinegar, pepper flakes, and herbs.
You can give fruit a chance to marinate, too: macerating is a method of quickly preserving fruit by tossing a bowlful of ripe berries or halved plums with a few tablespoons of sugar and some fun accompanying flavors, like chopped basil (fabulous with strawberries) and finely grated lemon zest, and letting the flavors fuse together over a couple of hours in the fridge.

4. Treat Herbs Like Vegetables, Too.
We often think of herbs as garnish, finishing our fish with a bit of parsley or mixing a handful of cilantro into our guacamole. But herbs alone can make truly delicious salads, adding nutrients and brilliant fresh flavors to every bite. In particular, I love to make a salad with basil, parsley, dill, chives, and any other leafy or fine herbs. Just toss them in a vinaigrette for a flavorful side or main dish.
Related