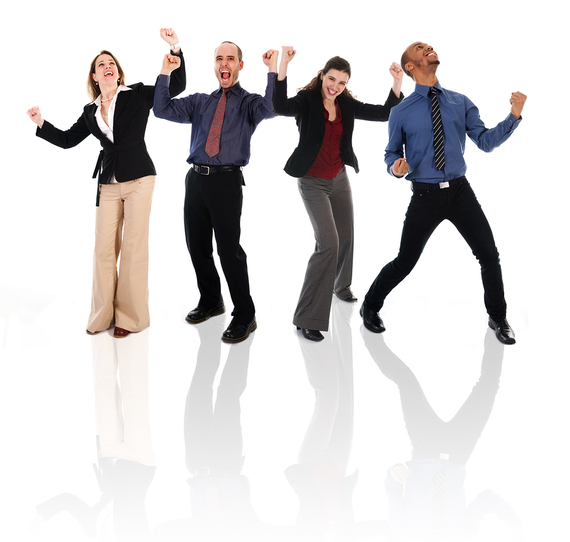 The stresses and responsibilities that come with running a small business aren't so "small." In fact, there are a lot of issues that quickly arise when systems and procedures aren't properly implemented. And it all starts with the expectations you set for your employees from the beginning.
How do you let employees know what's expected of them without coming off as a tyrant? By incorporating comprehensive HR solutions, starting with accurate job descriptions. Believe it or not, job descriptions can make or break your business.
Without them -- or with poorly written ones -- your team simply can't function at its best.
Here are four benefits of accurate employee job descriptions:
1. Increased Productivity
When employees have a clear understanding of their daily responsibilities, as well as their short- and long-term goals, they work more efficiently. Rather than simply jumping from task to task with no real objective in mind, team members are aware of their individual responsibilities and are better equipped to perform them in an efficient, results-driven manner.
2. Better Team Atmosphere
Detailed job descriptions prevent the "That's not MY job" argument among employees. You may think that handing out specific job duties results in more of that argument--which is certainly possible in some situations--but often, it has the opposite effect.
This is because if your team works well together, they're more apt to help each other out. For instance, Sally knows one certain task falls under her job description, but she's having a hard time completing it. She can confidently go to Joe and ask for help. But without a detailed job description, she may not realize this task is hers to handle and may begrudge Joe for not taking care of it.
3. A Simpler Promotion Process
How do you know when to fairly promote employees? There has to be a certain standard by which all staff members are measured. Job descriptions provide this standard and act as an effective measurement tool. When an employee efficiently completes each of his or her assigned tasks on a regular basis, then it may be time to move that employee to the next level.
Additionally, having a predetermined job description for all positions within a company allows both management and staff to see which path is best for each team member. Consider the job duties required of higher positions and take into account employees' interests, talents, and past accomplishments.
4. Reduced Turnover
People tend to stay with jobs where they feel there's a future for them, a chance for professional growth. And due to the high cost of turnover for a small business, this is definitely something you should take into consideration.
According to ERE Media, it costs roughly $16,000 to replace one entry-level employee. If you're going through several employees a year, that's a big chunk of change.
One of the many human resources management solutions to combat this major small business issue is having accurate job descriptions. Why? Because it's much easier for employees to feel satisfied in their accomplishments if they know what those accomplishments are working toward.
When you're ready to streamline your small business by implementing detailed, accurate job descriptions, consider HR solutions from MJ Management Solutions, Inc. Experienced and professional, we help you take your small business to the next level by managing your human resources needs.
Margaret Jacoby, SPHR, is the founder and president of MJ Management Solutions, a human resources consulting firm that provides small businesses with a wide range of virtual and onsite HR solutions to meet their immediate and long-term needs. From ensuring legal compliance to writing customized employee handbooks to conducting sexual harassment training, businesses depend on our expertise and cost-effective human resources services to help them thrive. This article first appeared on the MJ Management Solutions blog.
Related