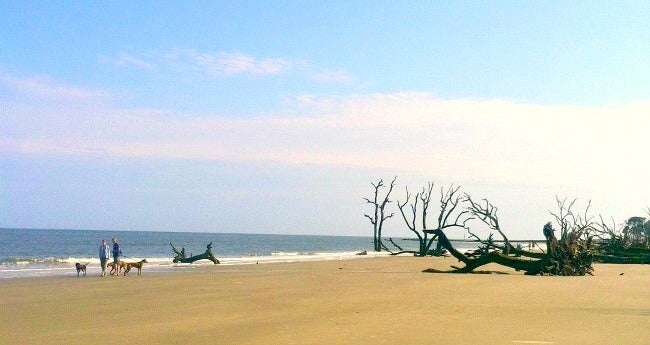 There are vacation spots and then there are the best vacation spots that your family can't stop talking about many years later. We all want one of those Mom-rocks-at-planning-vacation getaways this year. Each of the following extraordinary destinations will allow your family to leave all of the madness of normal life back home and settle in for unique, family fun.
Palm Coast Florida
This scenic stretch of Florida along Highway A1A is sandwiched between St. Augustine and Daytona and is one of the coziest seaside communities you never knew you needed to visit. These beautiful beaches of gold sand along the blue ocean are clean and family-friendly with a retro feel. Your family may just have the peace and quiet of the surf and sand all to yourselves.
Don't miss the "Old Classic Florida" vibe that even teenagers will love by visiting the affordable family attractions of Marineland, Washington Oaks Gardens, European Village, Florida Agricultural Museum, and Princess Place.
Palm Coast recommendations: Beverly Beach Camptown, Island Cottage Oceanfront Inn and Spa, and Flagler Fish Company.
Cumberland Island Georgia.
Don't miss out on this one-of-a-kind adventure. Can you imagine the thrill of experiencing one of the largest underdeveloped islands in the world as a family? The entire family can stroll along beaches where wild horses roam, trek under a canopy of maritime forest oaks, and fall in love with the incredible American history of James Oglethorpe, Nathaniel Greene, and the Carnegie family.
Accessible only by boat or private charter, there are no signs of civilization on the island except for the occasional ranger, primitive camper, or one of the thirty or so folks who got off the ferry when you did. Families explore the deserted island on foot until it's time to meet the ferry back at the dock at only two time choices during the day.
Once you've traveled deep in the forest, most picnic under the oaks and then stumble upon the Carnegie estate's ruins, the old homestead of the Carnegie family that has been turned into a charming bed and breakfast, or the tiny chapel where John F. Kennedy, Jr. had his secret wedding.
Cumberland Island Recommendations: Country Oaks Campground, Spencer House Inn Bed and Breakfast, and Riverside Cafe.
Hunting Island South Carolina
Several years ago, I accidently stumbled upon Hunting Island as I was searching for a unique family vacation spot near Charleston South Carolina. We were not prepared to experience (what is still) our favorite, secluded beach of all time. Wide firmly packed sand on one side and maritime forests on the other lead to an 1875 lighthouse that is the only publically accessible lighthouse in South Carolina. The observation deck at the top has a fabulous view of the barrier island and the ocean.
Visiting the nearby marsh boardwalk to watch the sunset is an enjoyable family activity within this hidden gem of a state park. If you are looking for a hotel, condo, or fast food restaurant, you won't find it here. When you arrive on this island that juts out into the Atlantic Ocean, you literally feel as if you've left the cares of the bustling world behind.
Nearby Historic Downtown Beaufort has a charm of its own as you get to know the Gullahs, a National Cemetery, the Historic Waterfront, and the military history of Parris Island.
Beaufort & Hunting Island Recommendations: Hunting Island State Park Campground and Red Rooster Cafe.
Space Coast Florida
I've heard about Kennedy Space Center all my life, but this fascinating icon and the laid-back, authentic atmosphere of the entire Space Coast caught me by surprise. It was not what I expected – but so much more. This area has many hidden family attractions that will thrill old, young, and in-between. Kennedy Space Center, Dixie Crossroads, Honest John's Fish Camp, Airboat rides and Manatee, Dolphin, and Kayak activities are must-see activities.
Space Coast recommendations: Sea Glass Inn, Crystal Lake RV, and Beachside Grill and Deli.
Whether you are looking for historic treasures, family adventure on a deserted island, great seafood restaurants along a retro coast, or an iconic trip to space, these best vacation spots won't let you down.
Shan Walker is a vintage-minded, southerner that motivates busy wives with Hope and Hacks in travel, wellness, beauty, wifelife, and education. Along with creating The How-to Guru, she has authored the book called, "Guru Hacks To A Happy Healthy Home," writes for other publications, and adores assisting brands and authors with content creation, editing, and social media management.
Popular in the Community