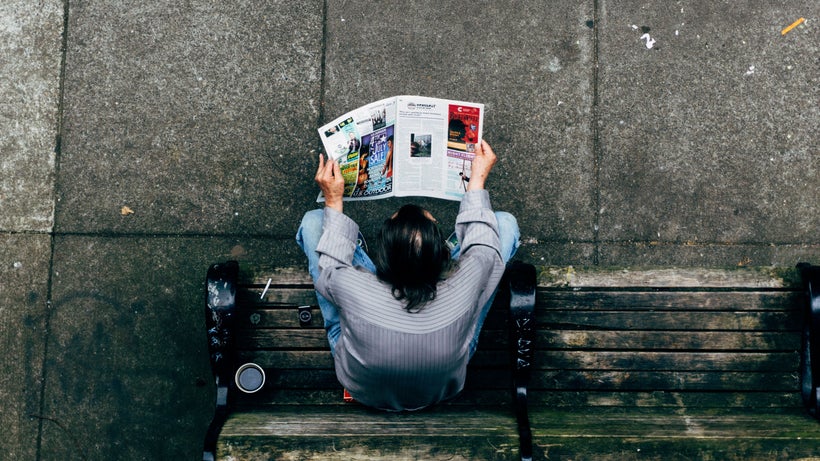 With a 2017 third-quarter average of 330 million monthly active users, Twitter is a public relations (PR) tool that shouldn't be overlooked. Unfortunately, a lot of people still don't understand its intricacies.
Many companies are accustomed to broadcasting their content on Pinterest, Facebook and Instagram. When it comes to Twitter, though, things should be a bit different … The platform is about interactions, and it thrives on two-way communication.
If you want to grow your Twitter account into a PR powerhouse that builds your brand, here's what you should do—according to some of the top professionals in the game:
1) Keep It (Somewhat) Casual
Scheduling is a major component of Twitter success. You need to know when you're going to tweet and the nature of the conversation you want to start. That being said, if you want to differentiate yourself in the space, you'll also need to post real-time content.
"To dominate on Twitter, you have to balance scheduled and real-time tweets. If your strategy is too much of the former, you'll sound like a robot. If it's too much of the latter, your brand will lack authority," says Lucas Miller, founder and CEO of Echelon Copy.
Miller believes one of the all-time greatest examples of this took place in 2013. When the lights went out at the Super Bowl, Oreo made a timely response: "Power out? No problem. You can still dunk in the dark."
As soon as the post was up, the company started replying to fan comments. "They nailed real-time updates and two-way conversation in one fatal swoop. It was a huge PR win for their brand," says Miller.
2) Use Twitter Chats
Many experts agree that one of the best untapped tools on Twitter is Twitter chats. According to Ai Zhang, professor and digital consultant, "Participating in Twitter chats, consistently, is [her] secret weapon to developing a digital brand and community."
Zhang claims there are three steps to participating in a Twitter chat. Step one is to access a platform, like Hootsuite or TweetDeck, and join a chat. Next, create a column that's based off a hashtag. Finally, compose a tweet with your hashtag, and don't forget to include a picture.
Once you've completed these three steps, you'll want to monitor the flow of the conversations in your columns and continue tweeting on a scheduled and real-time basis.
3) Humanize Your Brand
In addition to understanding and implementing online branding tactics, you also need to learn how to communicate on a deeper and more human level. The greatest strategy in the world will fail unless you can successfully connect with your consumers on a personal level.
Twitter's director of brand strategy, Stacy Minero, reports that the most creative use of brand voice this year was the #NuggsForCarter campaign. Twitter user @carterjwm tweeted "Yo @Wendys how many retweets for a year of free chicken nuggets?" Shortly after that, @Wendys replied with "18 Million." Unfortunately, Wilkerson landed short of this goal, but Wendy's still rewarded him free chicken nuggets.
Minero believes that "Twitter is the one place where you can create a brand persona and humanize a brand and Wendy's has done that. #NuggsForCarter looks like a serendipitous moment that just happened, but there is so much planning that goes into crafting your brand voice so that consumers want to engage with you and are trying to get responses from you."
4) Don't Overlook Video
Twitter's new video feature is far from new, but many companies have yet to take advantage of its offerings. Video is one of the best ways to tell your story, so if you're not using it yet, it's time to add it to your marketing strategy.
Video data will account for nearly 80 percent of all internet traffic by 2020. By that time, the market will be fairly saturated and harder to enter. So, the time to start live streaming and increasing your brand coverage on Twitter through video is now.
Conversation Is King
At the end of the day, you need to converse with people on Twitter. Talk with your audience and engage with your followers to improve and increase your brand's image. With a conversational tone in mind, you'll also want to follow the tips above.
Also, keep in mind that the four tips above are by no means comprehensive. To really understand Twitter, you'll need to do a lot of research or work with a tried-and-true PR agency that can help you understand the platform's value and use it as a PR tool.
Calling all HuffPost superfans!
Sign up for membership to become a founding member and help shape HuffPost's next chapter
This post was published on the now-closed HuffPost Contributor platform. Contributors control their own work and posted freely to our site. If you need to flag this entry as abusive,
send us an email
.