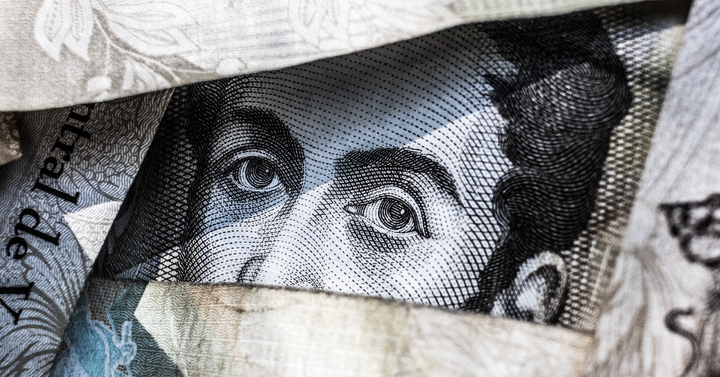 In case you haven't noticed, Bitcoin and Ethereum have been all over the news—and it's because the masses have begun to realize that cryptocurrencies have potential after all.
Every day forward, it seems as though a massive divide has begun to separate the believers from the nonbelievers—those who see Bitcoin and other cryptocurrencies as a fad, a trend, and a bubble. This is not to say that Ethereum's technology platform falls under that same category, but with its token, Ether, it has found its way into the conversation as a result.
With so much conflicting material on the subject, and very few people to turn to for advice, I'd like to share some of the individuals I look to for insight on the current status and future of cryptocurrencies. These are the people you should be learning from, and they share plenty of content online worth reading:
Samantha is the co-founder and Chief Marketing Officer of Chronicled, a firm that specializes in leveraging blockchain and IoT technologies to deliver smart supply chain solutions. Prior to serving as CMO, she led product development as Chief Product Officer for Chronicled for two and a half years.
She was also recently named as a Forbes 30 Under 30 thought leader in the blockchain sector.
What I like most about Sam's content is that she frequently writes about both cryptocurrencies as well as the potential for both hardware and software products and platforms to be built upon blockchain technology. She also has an innate ability for taking very complicated topics and making them digestible for everyday readers—a huge challenge she talks about in her content regarding the crypto world.
An established name in the world of digital marketing and personal branding, Brian D. Evans is the founder of influencive.com and a columnist for Inc Magazine. He was one of the first to begin writing publicly about cryptocurrencies almost six months before Ethereum saw its first big spike, and since then he has been an active voice in the crypto community—educating readers on the boom and what opportunities they should be aware of.
I read Evans' columns regularly to keep up with all the new ICOs that are popping up—the good, the bad, the ambitious, and the ugly. One of the things he mentions quite a bit is how new the ICO space is, how many investors are getting burned in the process, and how difficult it is to know which companies are built for success.
One of the movers-and-shakers in the blockchain community, Derin Cag is the founder of Richtopia, an online business magazine, as well as a founder of Blockchain Age, a resource for blockchain research and news.
Cag frequently speaks on how blockchain technologies are beginning to reshape outdated industries, systemizing mundane tasks through smart contracts.
As the founder of Richtopia, I have been following Cag's content for a while now. He is an expert at keeping his finger on the pulse and weaving his expertise into larger industry conversations. With blockchain specifically, Cag frequently points out blockchain technology's ability to improve transparency and reduce corruption in business—a fascinating topic and one closely tied to social and human rights.
Founder of Blockchain Capital, Brock Pierce is bullish on the future of cryptocurrencies and blockchain technologies. He has heavy roots in the fintech space, founding 10+ companies, and has big plans for Blockchain Capital.
Pierce is one of the more vocal investors in this space, seeing huge potential for crypto and betting big on its future. Earlier this year, his plans for the fund were to do a $10 million fundraise—otherwise known as an ICO—on Ethereum's blockchain, offering investors digital tokens.
He is definitely an influencer worth watching closely as cryptocurrencies become more and more mainstream.