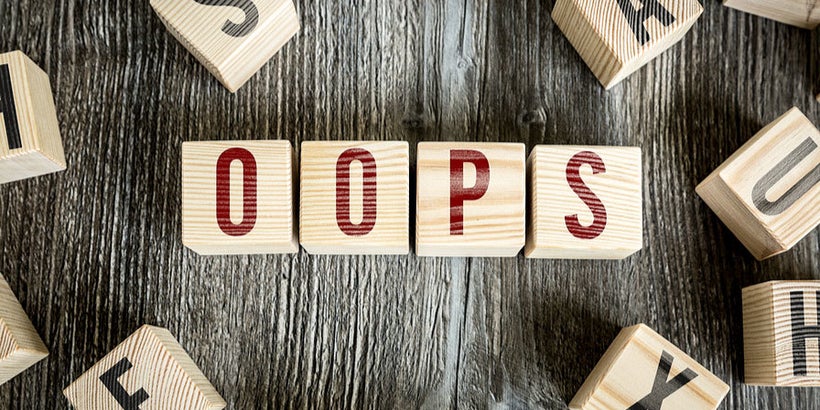 Blogging has become an important aspect of digital marketing for brands across all industries. From law firms to tech start-ups, the gospel of the blog has reached the ends of the earth. In fact, most web designers now include a blog tab as a standard feature on law firm websites. With around 78% of consumers saying they see custom, informative content as a sign that a company is interested in building strong relationships, the importance of blogging is no longer in issue.
However, just as starting a firm is very different from running one properly, many law firms have not really gotten the hang of running a blog, thus diminishing the benefits they get from it or even hurting the firm's bottom line, in some instances.
The Non-existent/Empty Blog – Have you ever clicked on the "blog" tab on a law firm website, only to find a single, obviously default update saying "great posts coming soon" or words to that effect? It's more common than one would expect.
Apart from ensuring that your firm's website will likely be on the fifth or sixth page of Google (same as being on the hundredth or thousandth page, for all the good it will do you), an empty blog robs your firm of the chance to establish a reputation as the go-to authority on specific aspects of the law.
With more than 90% of people in the United States beginning their search for legal representation on the internet, the boost that properly optimized blog posts could give your website in the SERPs (Search Engine Result Pages) is nothing to sneeze at (up to 434% more indexed pages).
The Dormant/Irregularly-updated Blog – When a visitor to your firm's website sees that your blog was last updated in 2015, their reaction is likely going to be to wonder if you're still in business at all. If the updates have been erratic, they would likely wonder if it would be a wise decision to trust such disorganized lawyers with their case.
A blog with regular, relevant posts is a signal to your visitors and potential clients that your firm is a reliable one that keeps up with trends in the industry. Perhaps most importantly, it will portray your firm as one that actually cares about the cases you handle, so much so that you are willing to give free advice to people in urgent need of it.
Apart from clients, a firm's blog is an opportunity to establish the firm and/or individual lawyers within it as authorities in specific practice areas. It is a great way to showcase expertise and experience on the way to building a reputation among your peers in the industry.
One post a week is a good plan to stick to. It'll keep your blog current enough but not bog you down or cost you too much. Your readers will know when to come for new content and with Google's new ranking metrics, it'll also help your SEO significantly.
Low Quality Content – Just as a poorly written letter can be damaging to a lawyer's credibility and make the recipient take you less seriously, low-quality blog posts will be an instant turn-off for potential clients.
Typos, factual inaccuracies and generally bad composition are more common than one would have thought, with law firm blogs. For some blogs, the posts are just keyword-stuffed gibberish from a long-gone era of gray-hat SEO.
This is simple to solve: Every post should be of top-notch quality, grammatically, and have an appropriate level of keyword integration (when properly done, it shouldn't be noticeable to anyone but Google and its fellow search engines). Legalese should kept to a minimum, since you're writing for everyday people, not fellow lawyers.
Posting Exclusively About Firm News – For many firms, the blog is a place to post news about new partnerships, awards and case victories. While those are certainly good things to share on your blog, your blog will be falling far short of its potential if that's all you post.
It will likely get only a trickle of visitors from the search engines since most people will be searching for answers to specific questions, and not the name of your partners or industry awards. Also, you won't be positioning your firm as the place to visit for relevant information.
No one really wants to hear anyone or any firm talk about themselves all day long. They want answers, and they'll simply go elsewhere to get them.
In all, your blog is an integral facet of your firm's positioning on the internet. A blog that checks all the right boxes will likely bring a noticeable increase in new files, with a bad one likely to have the opposite effect.
It's a fact that lawyers are busy people and you might be loath so sacrifice billable time on writing posts every week, but that's where hiring professional help becomes an important option. You could opt for an agency or the more personal touch of a solo freelance writer. As long as the blog is handled by someone who knows what they're doing, you can be sure of getting a significant return on your investment.
Calling all HuffPost superfans!
Sign up for membership to become a founding member and help shape HuffPost's next chapter
This post was published on the now-closed HuffPost Contributor platform. Contributors control their own work and posted freely to our site. If you need to flag this entry as abusive,
send us an email
.