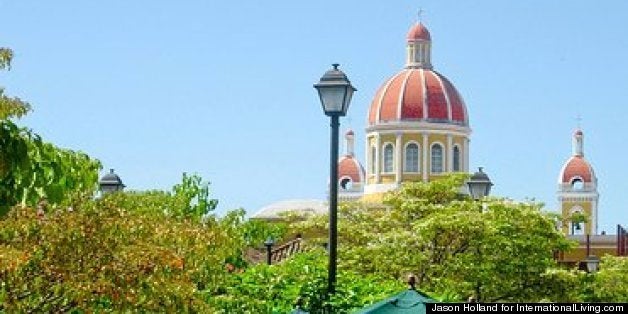 In a previous blog, we talked about the "4 C's" formula for choosing the overseas destination that's right for you. If you've been thinking about retiring overseas but haven't quite decided where you want to live, the "4 Cs" -- Comfort, Convenience, Cost and Culture -- can help you narrow down your choices quickly.
In our previous post we applied the "4 C's" formula to Belize and Mexico. This time, we're going to take a look at Nicaragua, Costa Rica, Panama, Uruguay and Ecuador.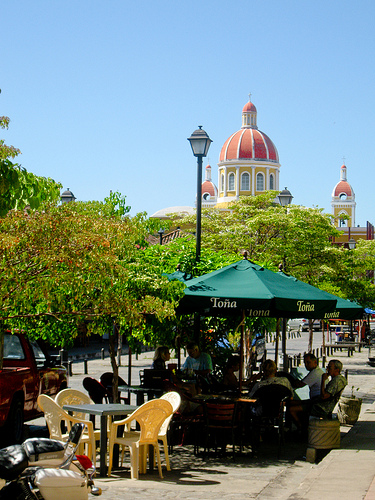 Before we do, let's go over those "4 C's" again...
1) Is it comfortable? This includes climate, terrain and safety.
2) Convenience: For us, this means being close to an international airport and a good hospital and with close access to the shopping and the entertainment amenities important to us.
3) Cost: We want the place we live to be affordable, because... why not?

4) Culture: If you're going to live somewhere, you naturally want to make sure you enjoy the local culture.
And we add a fifth "C" -- calling. This is intuitive... does the place call to you? If all your other C's fall into place but you don't have a good feeling deep down inside about a particular location, you'll want to keep looking.
As we said, we applied the "4 C's" to Belize and Mexico in our previous post. Today, let's look at Nicaragua, Ecuador, Costa Rica, Panama, and Uruguay.
Nicaragua -- where we spent four months in 2007 -- is the poorest country in Central America. But that means it offers the most opportunity. The government offers many incentives to business start-ups. And real estate prices are lower than anywhere else in Central America. You can get some great deals on oceanfront properties, colonial homes and more. Nicaragua's coastline is some of the prettiest in the world. The most popular expat destinations in Nicaragua are the colonial city of Granada and the sweet and pretty beach town of San Juan del Sur.
The downside to Nicaragua? Like Mexico, it's bad press -- mostly thanks to the re-election of Sandinistan Daniel Ortega as president. It was a democratic election and Ortega hasn't upset the apple cart much at all. In fact, it's business as usual in Nicaragua and tourists are flocking there in growing numbers.
Costa Rica and Panama are the most modern and sophisticated countries in Central America. Both offer gorgeous Caribbean and Pacific coastlines and temperate mountain interiors.
Costa Rica is an eco-tourist's delight and can't be beat for the diverse outdoor activities you can indulge in. Most expats tend to settle in the Central Valley in order to have direct access to shopping and health care amenities. (If health care is of primary concern to you, Costa Rica should be at the top of your list. The quality and affordability of its health care system is hard to beat.) Other popular expat destinations include the Pacific Coast beaches and Lake Arenal. Truth is, you'll find happy expats just about everywhere in Costa Rica.
If you're a city person, Panama City gets the definite edge over Costa Rica's capital of San Jose, though, when it comes to city living. It's one of the most sophisticated cities in Latin America -- and you'll find lots of English speakers here, thanks to the U.S. centuries-old ties to the Panama Canal. Panama also offers what may very well be the world's best retirement package, which it welcomes foreigners to participate in. This affords you good discounts on everything from restaurant meals and travel to medical care and prescriptions. The downside to Panama City, of course, is its hot, steamy climate.
Moving on to South America, we'd especially suggest you check out Ecuador and Uruguay.
Uruguay is at the southern tip of South America and that's its biggest drawback... it's far from home. But Uruguay makes up for that in the lifestyle it offers. Thanks to its early settlers -- mostly from Spain and Italy, Uruguay is arguably more European than Latin American. It's safe, orderly, and the food and wine are superb. But Uruguay is more affordable than Europe, of course. We'd suggest you check out the capital of Montevideo to see what we mean.
And if you're a beach lover, Uruguay offers some of the most beautiful beaches in South America. (Check out the Gold Coast between Montevideo and Piriapolis. And if you like glitz and glamour, Punta del Este could be for you.)
We admit to bias when it comes to Ecuador. We live there, in a small village town north of Quito called Cotacachi. We couldn't be happier there, surrounded by the majestic Andes Mountains. Right on the equator, we enjoy the world's best climate... not too hot and not too cold. Besides little picturesque colonial towns like ours, Ecuador also offers sophisticated cities, a gorgeous Pacific coastline, the amazing Amazon basin and, of course, the magical Galapagos Islands.
Expats are particularly flocking to Cuenca, a happening city of about 500,000 in the southern part of the country. The Pacific Coast beach communities like Salinas and Bahia de Caraquez are also a draw.
Ecuador has earned the #1 spot on International Living's Global Retirement Index for the last five years for all these reasons and for its remarkable affordability. You'll find all the First World conveniences you're used to, including modern supermarkets, shopping malls and high-tech hospitals. But quality health care will cost you a fifth what it does at home. A taxi costs just a buck or two, a home-cooked lunch can be had for $2.50, and real estate prices are remarkably low. A couple can live quite well in Ecuador on $1,500 or less a month. We know lots of people who are doing just that.
We can't think of a downside to living in Ecuador, although some people may experience difficulties with the altitude in the highlands. But that usually goes away in a day or two...
What about Europe? Is it too expensive? Not at all... at least not if you know where to look. Parts of France and Italy... away from the major cities and tourist attractions...can be quite affordable. And the lifestyle can't be beat. And what's not to like about Italy? Both countries offer the world's best food and wine, and cultural opportunities that are hard to beat.
So, how will you choose your new home country? That's a decision only you can make. We hope we've given you something to think about, and piqued your interest with some worthwhile places to consider.
Now it's up to you to go and explore them and see if they "call" to you.