No matter how many times you tell yourself to unplug and live in the present, it can be so difficult to do. The phone rings. The baby cries. The work keeps coming ... and coming.
Wouldn't it be nice to filter through the mess and get to what really brings you happiness? Well, Rachel Macy Stafford is here to help with her newest book "Hands Free Life: Nine Habits For Overcoming Distraction, Living Better, And Loving More."
The New York Times bestselling author and popular blogger is known for her optimistic and family-focused approach to tackling life's inevitable stress.
Stafford has dreamed up nine intentional habits that will lead to and support what she calls a "hands-free life"-- a life that is only filled with the things that matter. In other words, living your best life beyond the pursuit of money and power.
Sounds like an impossible task, especially when you consider most of us are still trying to figure out what actually matters. But before you give up or simply disregard Stafford's newest effort as "just another self-help book," consider the fact that part of the nine-step practice is actually identifying what matters.
Stafford sums it up perfectly in the book's introduction: "It's time you lay your head on on your pillow at night knowing you achieved something of significance -- not in terms of societal standards, but in terms of the light in your child's eyes, the curve of your spouse's lips, and the beat of your very own heart."
How lovely. And to help in the effort Stafford has peppered each section of the book with "Hands Free Life Daily Declarations" or intentions.
Check out four declarations based on Stafford's first four habits. We hope you read them, share them, and be them.
Habit 1: Fill The Spaces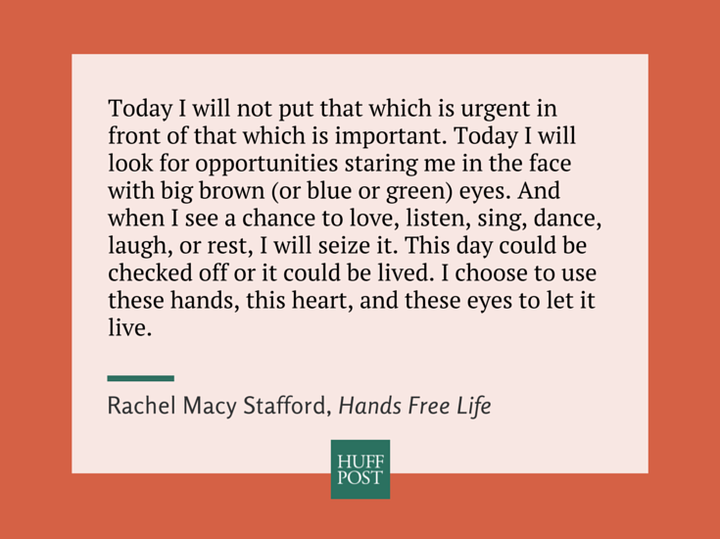 Habit 2: Surrender Control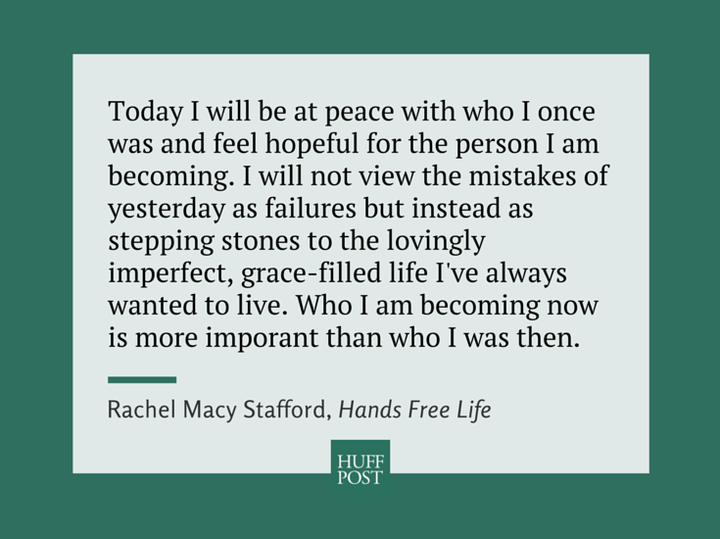 Habit 3: Build A Foundation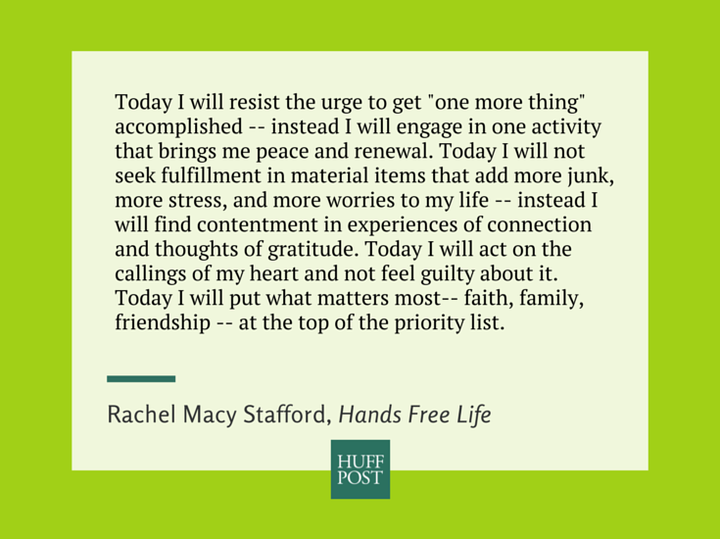 Habit 4: Take The Pressure Off