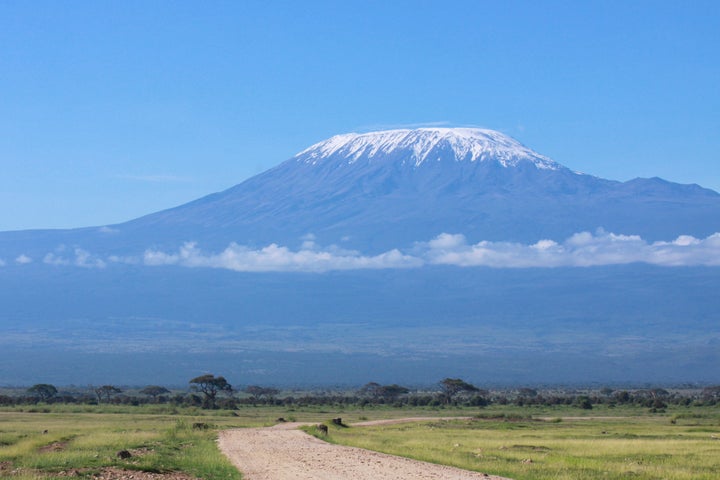 In just a few days, I'll strap on my 25-pound backpack and lace up my shoes to start a seven-day race across the coldest desert on the planet as part of the 4 Deserts series -- supported only by what I can carry on my back for 250 kilometers.
From November 22 to December 3, I'll be running to complete a challenge I created for myself: to race across the windiest, hottest, coldest and driest deserts on the planet; to ski to both the North and South poles; and to climb the highest mountain on each continent, also known as the Seven Summits.
Training to race across Antarctica hasn't been easy. In fact, it's been incredibly grueling. But I'm motivated by a greater cause for this race across the Last Desert: to support Trekking for Kids, a remarkable nonprofit that helps children all over the world who struggle with the basic necessities of staying warm, dry, safe and fed. My goal is to raise $100,000 to supplement Trekking for Kids' global adventures, where trekkers just like me donate their time and money to making capital improvements -- while also having the opportunity to fulfill their personal quest for adventure. I've been actively involved with Trekking for Kids since I was introduced to the organization in 2009 and was immediately inspired by its commitment to providing direct, tangible support to the children who need it.
Trekking hasn't always been my life. When I first started out on my own as an adult, I pumped gas for a living while I tried to figure out where life would take me next. I went on to build a telecommunications firm in Canada alongside my sweetheart, Liz, who is still my greatest cheerleader and supporter. After 30 years, I sold the business to a multi-national corporation and set my sights on a comfortable early retirement, where I could putter around the house, play some golf, enjoy the good life. In no time, I found myself overweight, out of shape and feeling unfulfilled. Bored and a little depressed, I was looking for something more. A friend suggested I "go climb a mountain," and so I did, climbing Mt. Kilimanjaro, the highest mountain in Africa, in 2001.
After climbing Mt. Kilimanjaro, I felt exhilarated. Although climbing the Seven Summits was a goal I'd never heard of, I kept hiking and, with one summit leading to the next, I eventually reached the peak of Mt. Everest -- the pinnacle of mountain ascents.
From there, I could "see" the next goal: skiing to the North and South poles, which I did in 2007 and 2012 respectively.
Next on my radar was the 4 Deserts series, which, given the formidable conditions, is something one really has to want to do in order to put up with the training, extreme conditions and unique hardships associated with each of the races. In 2011, after I completed the first of these races, across the Atacama Desert in Chile, I found a deep satisfaction and camaraderie among the participants that drove me to want to complete all four. A friend once said to me "Len, you'll never be a runner." When I cross the finish line in Antarctica next month, I can officially say I've proven him wrong!
I didn't undertake these quests to break a record or gain fame. Rather, I've always been driven to overcome challenges -- and found that I just so happen to thrive in the extreme climates of the world.
As I make my way to Antarctica and hope I've remembered plenty of blister tape, I'll be anticipating a very difficult and challenging run filled with excitement, friendship, and thankfulness. I'm so grateful to all the people who have supported me along the way, and look forward to completing this race in honor of the young people Trekking for Kids supports around the world.
Related