As a freelancer turned business owner, it seems like I'm always invoicing someone or paying an invoice. At first, when my business wasn't much more than an idea, I used Square to accept online payments. It worked perfectly for the first 6 months or so.
Once business started picking up and I began working with larger clients, I realized that the tool I'd chosen wasn't going to cut it. I decided to do my research and find out all the ways I could start accepting payments online. I found some excellent options for freelancers and business owners.
Here are 4 easy ways to accept payments online: eChecks, ACH payments, mobile credit card payments, and cryptocurrencies. I'll explain each of them in more detail below.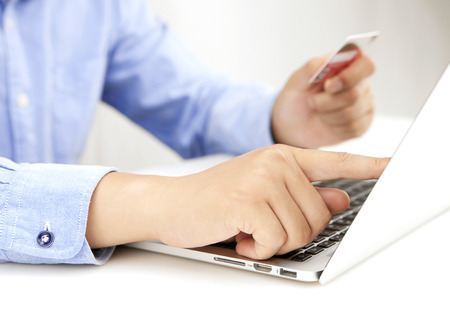 4 Easy Ways to Accept Payments Online
1. eCheck
Anyone with a bank account can pay you using an electronic check, or eCheck. The funds come directly out of the buyer's bank account, which the seller is able to access through their routing and account number. As long as your website is secure, buyers will have no problem trusting you with their information.
When using an eCheck, payment can be completed in 1-5 business days, depending on the service used.
Did you know? You can also accept real checks online (and deposit them into your bank account) through select merchants, usually by taking a photo of the check.
2. ACH payments
The Automated Clearing House (ACH) Payment Service allows you to accept payment for services or products on a single-entry or recurring basis by debiting the funds from the buyer's checking or savings account. ACH payments are commonly used for recurring payments like mortgage and loan repayments, direct deposits, payroll, and online bill payment.
3. Mobile credit cards
Payment is immediate, making credit cards an attractive option for merchants. The only downside to accepting mobile credit card payments? The processing fees.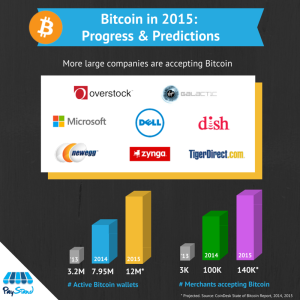 4. Cryptocurrency
Cryptocurrency - A digital currency where encryption techniques regulate the generation of units of currency and verify the transfer of funds. Cryptocurrencies operate independent of central banks. Bitcoin is an example of a cryptocurrency.
While it's not for everyone, some businesses may be interested in accepting Bitcoin or other cryptocurrencies. It's rare to find payment processors that handle Bitcoin, but they are out there. You'll need a Bitcoin wallet to start accepting these types of payments online.
Technology has definitely improved the options the average freelancer or business owner has for accepting payments from customers. Just a few years ago, some of the options on this list didn't even exist. It makes you wonder what payment options will be available for the next generation of business owners and freelancers.
No matter what form of payment you choose to accept, research the company first to ensure your information and that of your customers will be secure.
Related
Popular in the Community