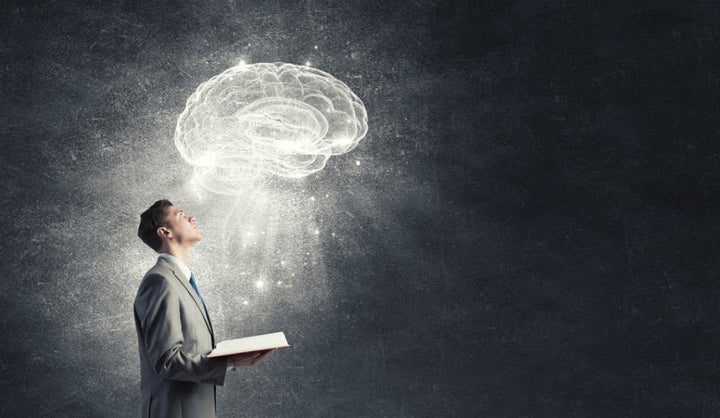 Looking at the pace at which the technology is developing, there is no doubt that you will have a very relaxing lifestyle ahead. With important gadgets being upgraded to a better level, you can expect that by the year 2020, you definitely will have the best gadgets for a stress free lifestyle. The technology in near future would simply be designed keeping the luxury and comfort of the human person. You can see smart phones exemplifying the same. They have become a lot more user friendly with the apps that helps to improve and manage our regular lifestyle. Similarly, there are reports which show that some emerging gadgets & technologies by the year 2020 would become a prime importance for the people in their daily living.
Conversation with your Appliances:
Certainly, now you can talk to your appliances with the smart chat messaging service which would soon be introduced by companies like LG. This technology is pretty fascinating for the fact that it is well integrated with the device that is connected to your smart home appliances. This device would let you have a text message chat with the vacuum cleaner, fridge and washing machine. Starting with a laundry which means you can start it with a remote or ask the vacuum cleaner to get the home cleaned at a particular time. This certainly seems to be quite interesting and will not let you get up from your place.
Such appliances are expected to be released by the year 2020 however, so far people are looking forward to availing its trail service which is already available in the market. There is indeed no doubt that such a device would be extremely helpful to let you complete your professional work without the pain of getting up to complete your household chores when you will be working from home. However, you need to understand properly how the process works and what would be the pros and cons associated with it before you start using it.
Real-time Diagnostics:
Looking at the increasingly sedentary lifestyle, there is no doubt that there are many people who have been facing some serious health issues out of which cancer, diabetes and BP have become quite common. The increasing risk of such diseases needs to be taken in control and for which doctors and scientists are striving hard to find the solution. Till then, by the year 2020, you can expect to take a timely decision on such issues as you can diagnose the problem without visiting the hospital. For this, you can use the real-time diagnostics which will help you understand the risk of cancer, diabetes and even the cardio attack.
This type of devices will be either available in patches or in a wearable form. It is more of a health care preventive measure than the solution. Now you don't really have to waste your time visiting the hospital to diagnose as you can get it done simply at your home. A team at Google is working hard to improve on such devices which would indicate the presence of cancer and other severe health issues. The device would have the nano particles that would together bind the proteins, cells and molecules inside the body which would be equipped with a magnet.
Drones for Better Security:
Drones - The amazing gadgets have found their applications in various fields. Right from Real Estate Photography to Military usage, drones have made a mark in almost all streams.
With the growing commercial ventures, it is now estimated that around 7 million drones will be seen flying in the sky as a part of the inspection, for assisting the farmers, and also to take a look at the survey of the construction sites. It will not only be serving business purposes but can also work as security for the home when you are not available. Currently, drones are used as a part of initial flights in the daytime but once people get used to it, the product will be made available to fly at night as well. It is one of the best possible security devices which comes with many amazing features like camera, space saving, and a good mode of communication as well.
This type of security would be made available for offices, banks, and even the home where the risk of theft and other criminal activities is high. Such drones are built which will be used specifically fro security purposes. Such devices are on trial basis for now to understand how well it responds to real time situations. But it is expected that, in near future when it'll be available to people, they can certainly heave a sigh of relief to leave their home and go on a trip without any stress thanks to this device.
VR will be the new Face:
Virtual Reality will be used for different purposes by the year 2020. Former president of Epic Games, Mike Capps stated in one of the interviews that the virtual reality will be a new face that will be used in daily life. It will help in facing challenging, work as a robot and also can be extremely helpful in entertainment industry. At the early age of VR, there will be quite a lot struggle but as it would come up with many changes which would help in making the life simpler. It will also be helpful in making communication, building and exploring the virtual reality which will make your come close to outer space. It can also be an interesting story telling for the children to provide them education in a creative manner.
Final Verdict:
It is quite fascinating to read everyday on how the scientists are coming up with new technologies and gadgets that offer amazing services. These innovative technologies are developed to offer the endless possibilities which can make your home living much simpler and at ease. Certainly at first, the gadgets will be available at a little high price but as the demand will increase, the products would eventually be available to the people at cost friendly value with different brands options. Certainly, our children will come up with new style of interior designing for the home where speakers would not need any wire while the room will have the best furniture that offers great services too.
Popular in the Community