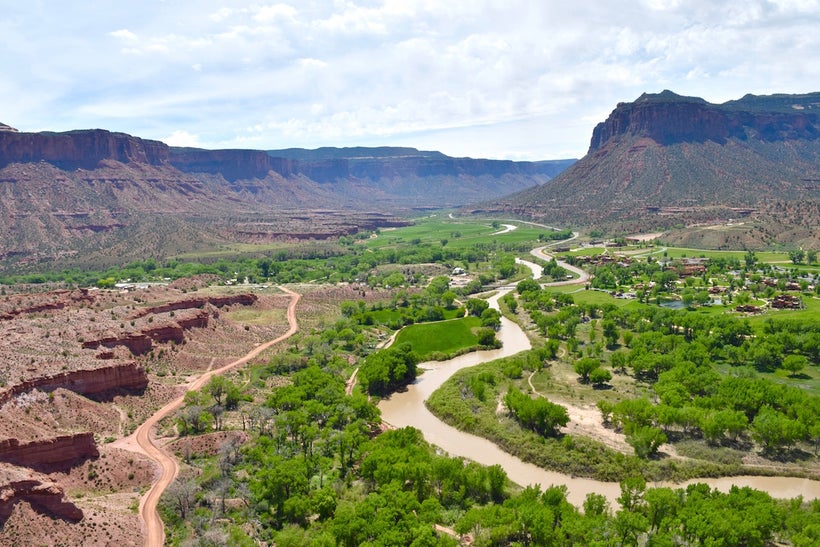 As you drive south from Grand Junction, Colorado towards Telluride on Highway 50, there's a non-descript right turn onto county highway 141 that takes you into the heart of southwest Colorado's red rock country, which looks more like Utah or Arizona than the snow-capped Rocky Mountains. With the exception of the locals who live in the small towns and ranches along 141 before the road dead ends north of Naturita (population 525) 70 serpentine miles later, no one would have any reason to take that right turn. Unless you're headed to Gateway Canyons Resort.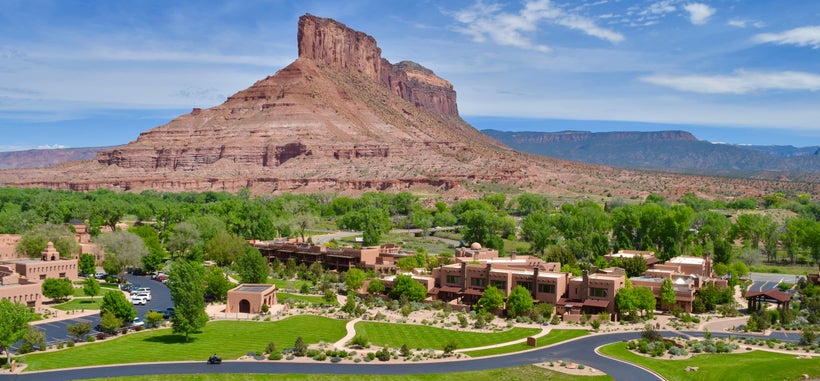 Gateway Canyons Resort was the brainchild of the founder of the Discovery Channel (now Discovery Communications), John Hendricks, and is now managed by Noble House Hotels & Resorts. Given Hendricks' lifelong passion for wilderness, science, and exploration, it's no surprise that curiosity and adventure were Hendricks' core vision behind the resort's original development, and remain the foundation of what makes Gateway Canyons Resort one of the most unique and luxurious getaways in the American West.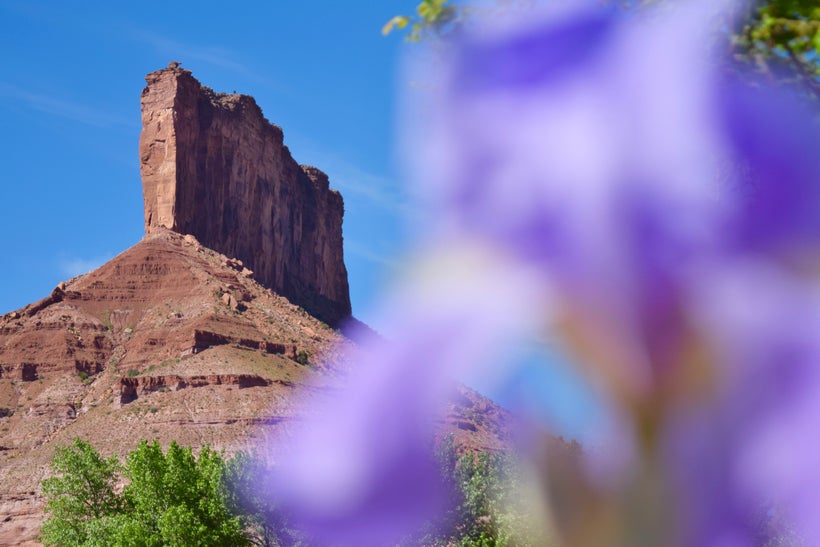 The red rock plateaus, including the iconic Palisade, that surround the resort are the kind of views that postcards once made famous, and every building blends in contextually with the surrounding landscape, an intentional choice by Hendricks and his design team to ensure that nothing would stand between guests and their connection with nature.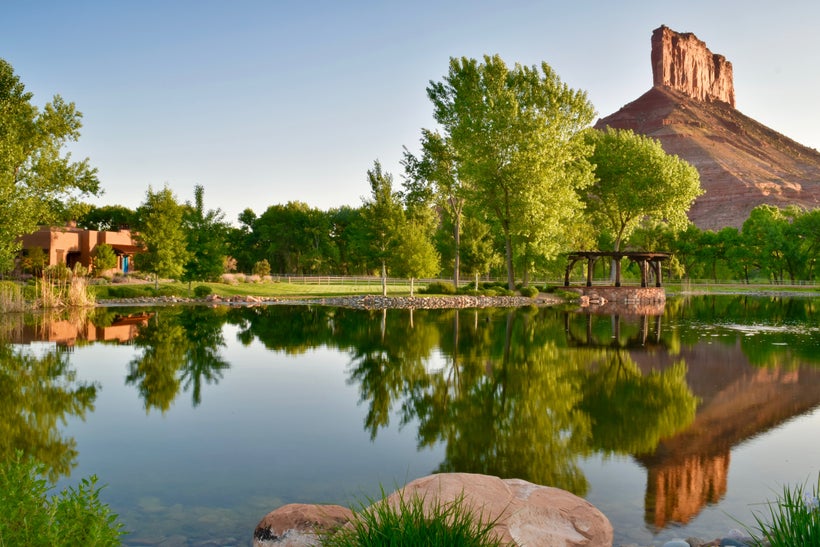 "It was a priority for us as we developed the resort," Hendricks tell me, "To ensure minimal impact to the unspoiled landscape not only from a sustainability standpoint but also visually to give our guests an authentic taste of what it was like here when Americans first ventured out west during the frontier era".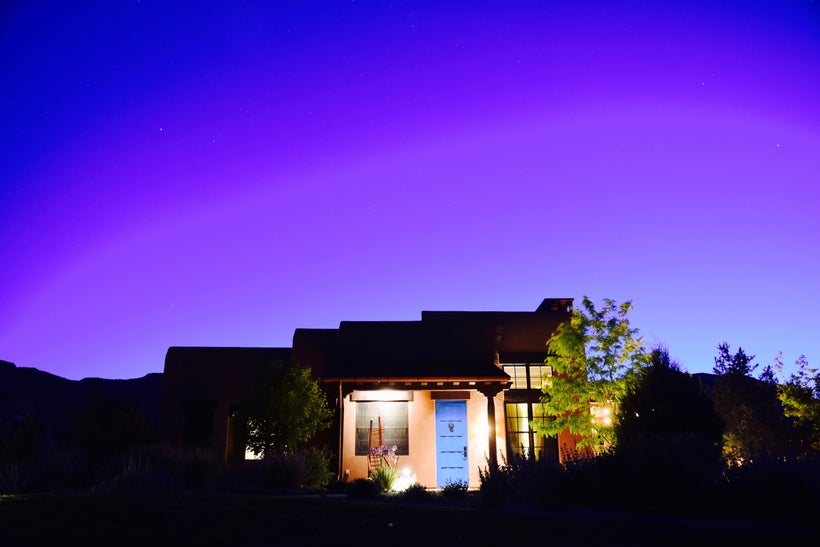 Gateway Canyons Resort currently offers 72 overnight accommodations ranging from king rooms in their main building to two-bedroom, standalone casitas with uninterrupted vistas of the surrounding red rock plateaus. The casita where we stayed was beautifully decorated in a southwestern design blending rustic charm with modern luxuries like deep soaking tubs, private outdoor patios and showers, and an outdoor Jacuzzi with black-sky, nighttime views of the star trails over the Palisade that made us feel that we were staying in our own private observatory.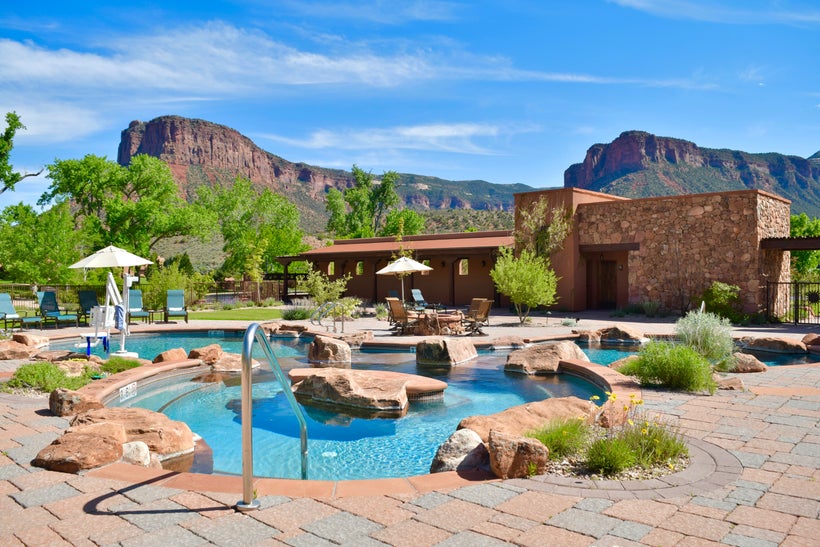 Despite the fact that you could just relax by the pool or decompress at the resort's spa with a couple's massage or a variety of spa treatments, it's impossible to be in a location like this if you have a shred of curiosity in your bones and not engage in the range of activities Hendricks' envisioned to create an emotional and exhilarating connection to the surrounding landscape.
In full disclosure I did get a massage and sip cocktails by the pool during our stay, but these four Gateway Canyons Resort experiences are sure to stay with you and your family forever. My husband, who used to produce documentaries for Discovery Communications in a former life, always told me that any resort activity requiring a helmet, a signed legal waiver, and speeds over 50 miles an hour I'd never regret. He's never been more right.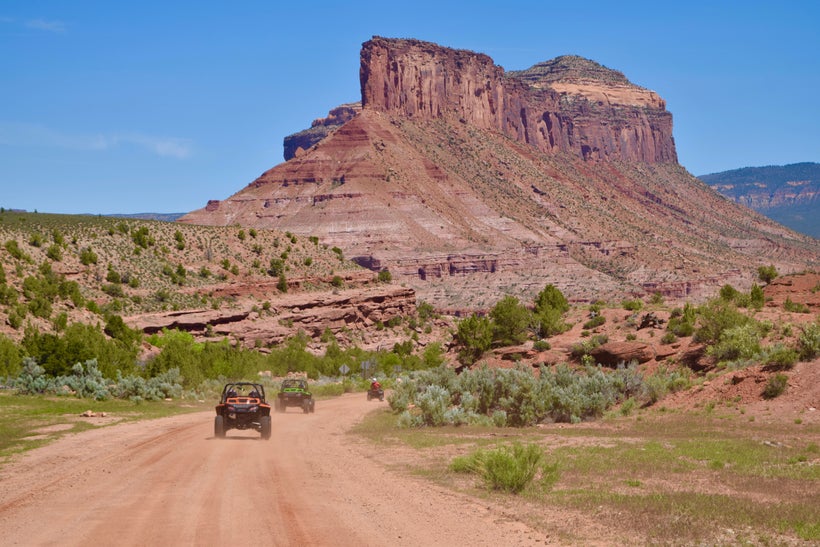 There's no more "immersive" way to explore the remote wilderness around Gateway Canyon than by UTV (a.k.a. Utility Task Vehicle). These are basically supped-up, go-carts with a roll bar that can handle some of the most rugged terrain where Jeeps won't go. The can also hit over 70 miles an hour on a dirt road straightaway. We spent over two hours touring through the mountains and buttes above Gateway Canyon, nudging up against the Utah border, which gave us an intimate introduction to the red rock geology, wildlife, and mining and frontier history of the area through the lens of our guides who have been local to the area for decades. Note to hikers seeking a more non-motorized introduction to the Gateway landscape: It would take you three days and 50 pounds on your back to get to some of the places we explored. Don't underestimate the UTV. You'll be back at the resort before dinner with a glass of wine in your hand.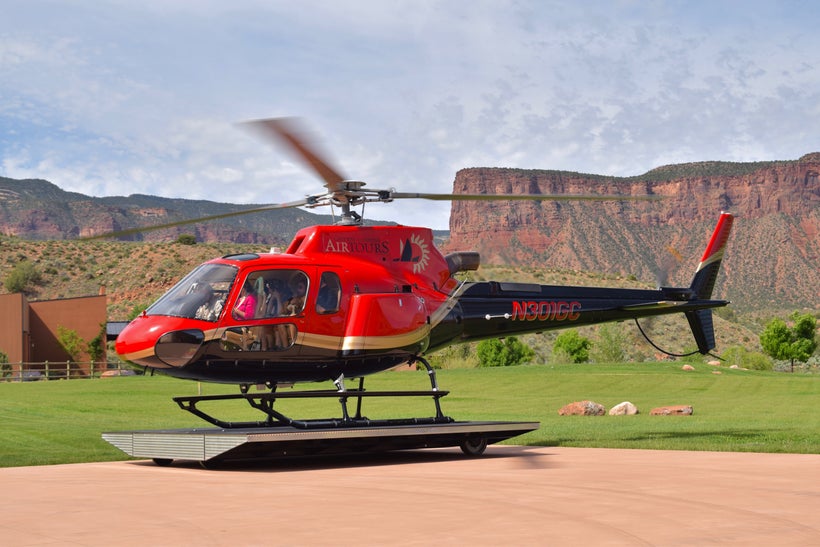 There's nothing quite like getting airborne above a place like Gateway Canyon. It provides a geological perspective and evolutionary humility that two feet on the ground can never provide. Unlike most places that have federal aviation restrictions for how close aircrafts can fly near mountains, Gateway Canyon Resort does not have these limitations [fact check]. The resort's private bird, a Eurocopter AStar B3, is the Rolls Royce of helicopters with its luxurious and quiet interior and offers amazing visibility through windows on all sides. There is no other way to take in the magnitude of the natural landscape and to get a stunning birds-eye view of the surrounding mountains and valleys then to experience the resort's helicopter ride.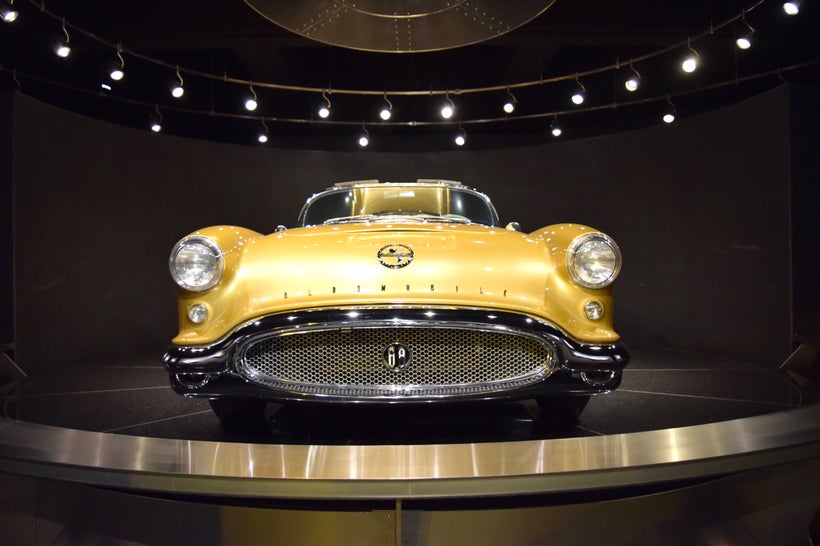 Even a non-car person cannot help but be awed by Gateway Canyons' Auto Museum, where Hendricks' private automobile collection is on public display to celebrate the history and "sculptural art" of American automotive design and how the evolution of driving over the past century has impacted our culture including igniting the concept of the classic American road trip. The museum houses a one-of-a-kind 1954 Oldsmobile concept car, a 1906 Cadillac Model H Coupe, a Duesenberg, an Auburn, and many other meticulously cared for works that celebrate American ingenuity. There is no other privately owned auto museum in the country like this making this visit truly unique.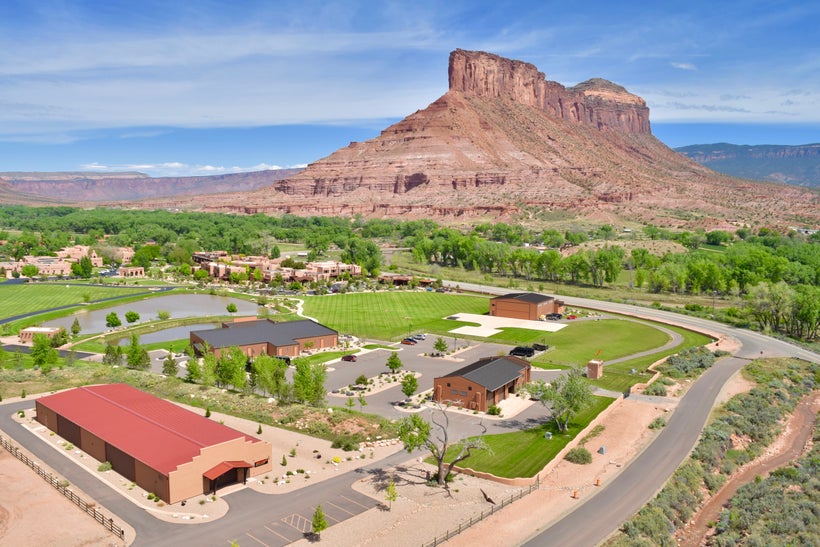 In keeping with Hendricks' love for America's open roads, the resort offers a variety of "Driven" experiences ranging from taking an exotic luxury car (think a convertible Bentley) on a joyride through the mountains to taking an off-road tour in a Jeep to visit historic mining sites. We opted for the Pro Baja experience which is a 80-mph, off-road rollercoaster ride around a custom, 2-mile+ dirt track a few miles north of the resort, run by Andrew Hendricks (John Hendrick's son) and Jeff Humberson, who has come in second twice in the Baja 1000 which is a grueling multi-day, sand-in-your-face, off-road race through some of the most remote areas of Mexico's Baja Peninsula. You know you're in for something good when you have to climb into a Pro-Baja truck Dukes Of Hazard-style (the doors are welded shut). When you get strapped into your seat like you're preparing for a Space Shuttle launch, you know it's about to get even better. Then the oxygen starts flowing through your helmet. We'll leave the rest for you to discover.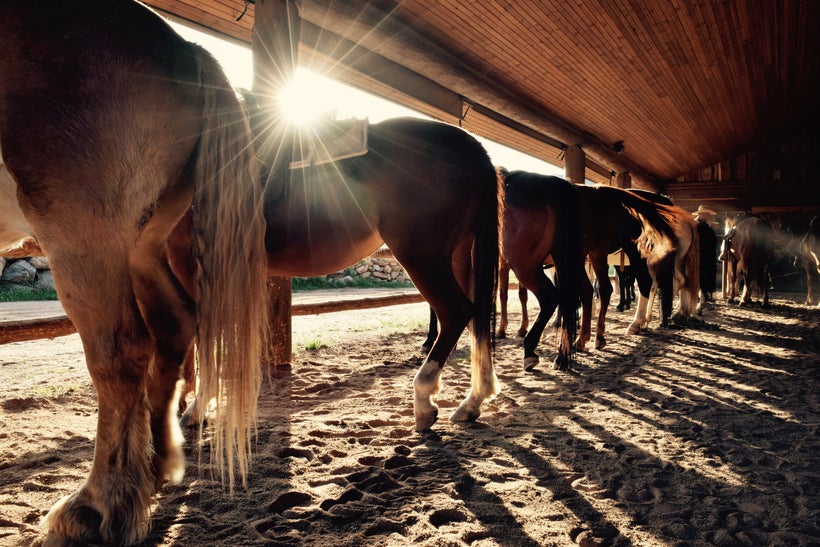 You cannot take a trip out west without experiencing a small taste of the quintessential western ranch experience. We took an hour-long ride up into the mountains as the sun went down at the resort's Palisades Ranch, which is a short drive away from the resort's main campus. After our ride we headed back to the ranch stables and indulged in a true western barbeque fireside under the stars while listening to live blue grass music. As we listened to the music while eating our delicious meal we sat back in our seats and stargazed. The stars were so bright because they were not interrupted by any light pollution. We could literally see the Milky Way.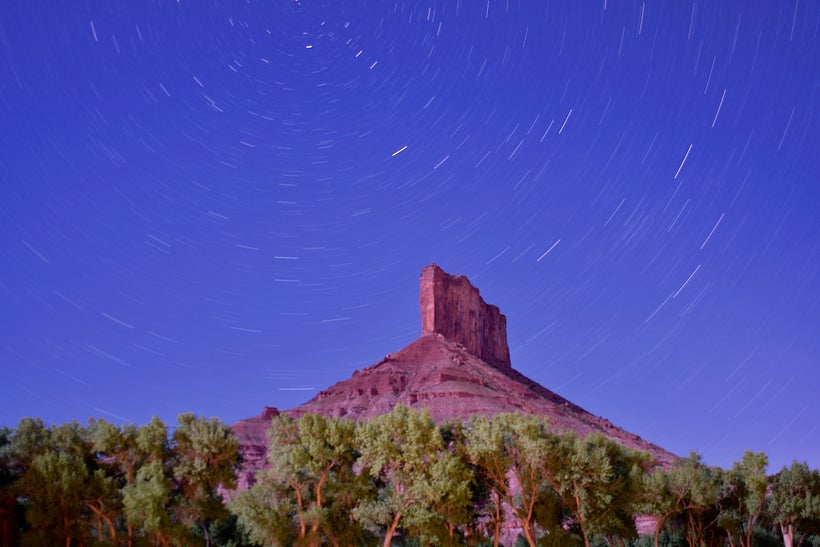 Discovery Channel's founder Hendricks would be proud to know that we weren't thinking about anything else at the moment but living the moment. That is the essence of the Gateway Canyons Resort experience that he envisioned over a decade ago.
Calling all HuffPost superfans!
Sign up for membership to become a founding member and help shape HuffPost's next chapter
This post was published on the now-closed HuffPost Contributor platform. Contributors control their own work and posted freely to our site. If you need to flag this entry as abusive,
send us an email
.