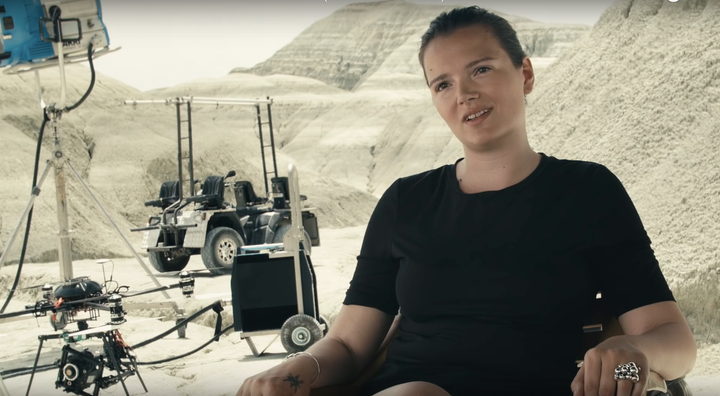 From Patricia Arquette's Oscars acceptance speech to Jennifer Lawrence's viral essay, award-winning actresses have, in recent years, boldly called for an end to the film industry's pay gap between them and their male co-stars ― one of several indicators of the film industry's longstanding gender inequality problem. The gender gap is even wider behind the scenes. Of the 250 top-grossing domestic films of 2015, just 19 percent of all directors, writers, producers, editors and cinematographers were women, according to the annual Celluloid Ceiling report by San Diego State University's Center For the Study Of Women In Television and Film.
While actresses are doing important work bringing broader cultural attention to the pay gap, fixing the film industry's gender disparity will be powered as much by those calling the shots behind the cameras. Another San Diego State study found that films with women in producer or director roles had a significantly higher overall percentage of women working on-set than did films with exclusively male directors.
As the movie industry ramps up for what will be a heavily scrutinized award season, we partnered with Georg Jensen to celebrate the filmmakers, working in and out of Hollywood, who are daring to rewrite the script. Refusing to accept that moviemaking is a man's domain, these four filmmakers are paving the way for the next generation of diverse artists.
1. The Hollywood Heavyweight
Kathryn Bigelow has long been setting industry benchmarks with hard-hitting films like "Zero Dark Thirty." The first and only woman to date to win the Academy Award for Best Director — in 2010 for "Hurt Locker" — Bigelow's films dare to go dark on subjects that have made some viewers uncomfortable. Her unsentimental, detached style has taken the narrative of action movies — especially those about war and terrorism — in an entirely new direction.
As the best-known female director in the industry, Bigelow has been a vocal advocate for changing the discrimination women face in Hollywood. Following the ACLU's 2015 investigation into the Celluloid Ceiling report findings, Bigelow released a statement to TIME magazine, which has previously included her on its most 100 Powerful People list. "Gender discrimination stigmatizes our entire industry," she said. "Change is essential. Gender-neutral hiring is essential." Bigelow hopes to see films judged on their merit, and not on the gender of their creators.
2. The Up-And-Comer
Danish filmmaker Laerke Herthoni began her career in a way all too relatable to women in male-dominated fields: by working long hours as a production assistant, watching in frustration as her male colleagues were given opportunities to climb the career ladder. "Working in an industry where you constantly hear that it's never going to happen for you because you are female made me realize I had to do it by myself," Herthoni told The Huffington Post.
So Herthoni set out to write and direct her first film outside of her full-time job. Upon the film's release, Herthoni's boss told her she was too opinionated and outspoken, and fired her. But rather than treat the job loss as a setback, it freed Herthoni to launch her own career directing award-winning commercials. With an atmospheric narrative style that brings a refreshing lens to subjects as mundane as insurance, Herthoni hopes to expand her career internationally and into feature films.
3. The Veteran Visionary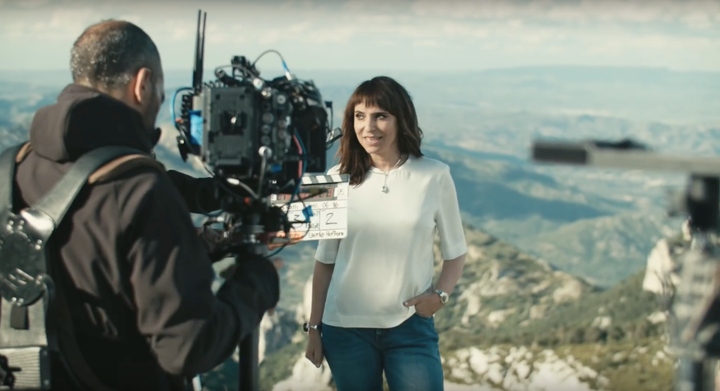 Had it not been for the groundbreaking work of Danish-born filmmaker Susanne Bier over the last three decades, up-and-comers like Laerke Herthoni wouldn't have a benchmark for success. Bier achieved international success with feature films such as "Open Hearts," "Brothers" and "After the Wedding." Catastrophe and family dysfunction may be Bier's favorite subjects, but she handles them with a deft touch that has won the attention of critics and a slew of awards, including an Oscar and a Golden Globe.
With so many successful movies to her name, Bier has built the kind of career that any director would envy. Her recent BBC and AMC spy miniseries, "The Night Manager," further proves her versatility as one of the world's best directors working today. Bier has used her notable career success as a platform to advocate for greater gender equality in the film industry as a whole. In an interview earlier this year with BBC's HARDtalk, Bier called out the sexism pervading the movie industry as limiting the talent pool. "If film continues to not reflect the diversity of society, movies as an art form will die out," she warned.
4. The Trailblazer
Director Ava DuVernay has never shied away from embracing diversity. Refusing to let her career success be limited by systemic disparities that are even wider for directors of color, DuVernay has used her experiences as a black woman to shape the style and subject matter of her films. She won the coveted Best Directing award at the Sundance Film Festival in 2012 for her second feature, "Middle of Nowhere," which explored oft overlooked themes of the black American experience.
In the years since, DuVernay's career has reached even greater heights with the critically acclaimed feature "Selma" and the documentary "13th," which shed new light on historical movements that have affected millions of Americans. And while others have taken issue with being defined as a woman filmmaker, or a black filmmaker, DuVernay embraces both. In an interview with AOL MAKERS last year, DuVernay highlighted the power of her outsider identity. "That is my gaze," she said. "I'm proud of it. I don't feel like it's any less or limiting. I'm a black woman filmmaker and my films are just as valid as the white man filmmaker and whoever else."
DuVernay advocates for more women to break into the film industry, citing greater opportunities through new ways to monetize and distribute films and to communicate with audiences. From directing a new show on the Oprah Winfrey Network to Disney's upcoming production of "A Wrinkle In Time," DuVernay is inspiring other filmmakers to relentlessly follow their vision — and not wait for permission.
5. The Change Artists
Laerke Herthoni, Susanne Bier and Ava DuVernay have all blazed their own impressive paths to success. And they have also helped to usher in an era of promise for female filmmakers.
Building on their momentum, the nonprofit We Do It Together launched earlier this year to help other women break through obstacles in the film industry. With industry heavyweights including Queen Latifah, Oprah Winfrey and Catherine Hardwicke on its advisory board, We Do It Together aims to fund and produce films dedicated to women's empowerment. The organization's first feature film — starring Robin Wright, Freida Pinto and Juliette Binoche and aptly named "Together Now" — is currently in production.
Women in the arts are creating powerful stories, helping other women and making strides to change the status quo. Through their films and their activism, we all benefit. Georg Jensen celebrates strong women everywhere who are charting bold new territory, like the five women at the top of their fields who are featured in the short video below. Directed by Laerke Herthoni and celebrating the work of visionaries like Susanne Bier, Georg Jensen celebrates women everywhere who are proving that "you can never be too much you."