Music is the cornerstone of human culture. No matter who you are or what you do, a great song can make you feel happy. A certain track can remind you of unforgettable experiences, like your first kiss, honeymoon, or the birth of your child.
In this new age of technology, you don't have to listen to the same tunes every day or wait for the radio station to play that hit song you adore. Instead, you can access what you like right now and explore the newest sounds by upcoming artists.
Here are four online tools to keep you connected with the music you love: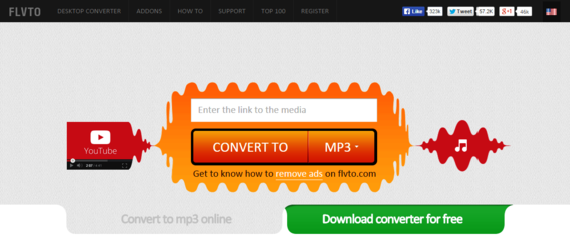 1. Flvto
Ever wanted to convert your favorite music videos to any format of your choice? Well, you're in luck. Flvto does just that! This online tool converts from YouTube to MP3. Simply paste the YouTube video link into the text box and press the "Convert to" button. This YouTube converter takes only 15 seconds. Then, enjoy your music in high-quality sound.
This downloadable software also converts lengthy videos, including entire YouTube playlists with up to 99 songs. MP4, AVI, and MOV are additional format options, and it can convert from SoundCloud, Vimeo, Dailymotion, and other music sites.
Flvto offers to save your converted songs to Dropbox or to send them to your email. The service is available to people all over the world in 20 different languages.

2. 8tracks
Ready to jam to something different today? 8tracks is a combo of Internet radio and social networking. It allows you to discover new music by searching through existing user-generated mixes. If you want to share your exceptional taste with others, you also can create your own personal mix.
The music tool's search ability is one of its core features. Every playlist comes with multiple tags. These tags are based on a mood, activity, music genre, or a combination of choices. By creating a unique combo of tags, you can find your perfect playlist. 8tracks will definitely help you explore beyond your current taste in music.

3. Hype Machine
Stay up-to-date on the hottest music trends. Instead of subscribing to multiple blogs, you can check out Hype Machine. This website brings together all the popular music in one streamlined fashion. It aggregates the recent songs from a selection of music blogs and then lists them on its main page.
Hype Machine's new app works the same way. In addition, the app gives you the option to stream the music. This is a great tool to monitor music trends and find new music.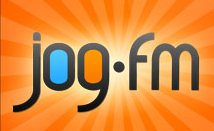 4. jog.fm
Pump up your workout routine! Find the right music for your run, jog, or walk with jog.fm. This app detects your running pace and plays the best songs automatically. No more searching through terrible songs to find the perfect one. Use the app to play your music from your iTunes library.
It also learns your favorite tunes. If you skip a song enough, it won't be played anymore. Stop spending precious hours crafting the perfect playlists. Let jog.fm handle it for you.
The search is over! Use these great online tools for all your music obsessions.
Images courtesy of each company's website.