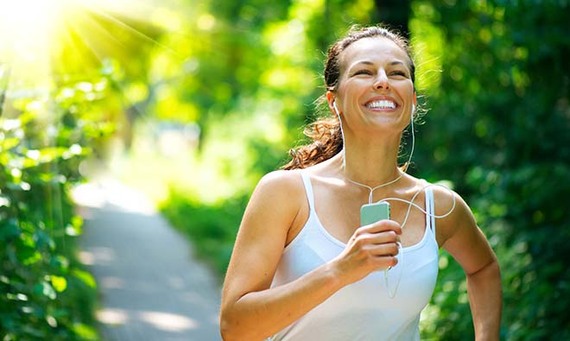 In a day and age that is all about convenience, many Americans have completely overlooked their health and wellbeing. Fast food dominates. Get everything in three minutes or less, from coffee to breakfast to burgers, snacks and more... that's the mantra.
But working out, eating healthy and looking ahead to the big picture are commonly ignored. Take back control of your health with these helpful healthy living tips that all people should live by.
Moderate Alcohol, Caffeine Consumption
Both alcohol and caffeine are not very good for your body, and most people know this but openly abuse them. Experts say that you should follow the simple rule of two here for optimal health. That being: do not exceed two servings of either during any given day, and supplement those with an equal amount of water in between.
Commit To Rigorous Exercise 30-60 Minutes Per Day
Leading a sedentary lifestyle has been proven to contribute to atrophy in the muscles. It also contributes to abnormal weight gain and a myriad of health problems. Fitness experts say that you should work out at least 30 to 60 minutes per day, with newer studies showing that you should spread this out over the course of the day.
Manage Your Food Intake To Meet Your BMI Needs
Do you know what your BMI is? It stands for your body mass index. You can find out what yours is by using this free online BMI calculator that's provided by National Heart, Lung and Blood Institution. Each person's assessed BMI will require specific calorie intake. So bear this in mind and stick to your calorie intake requirements to meet your daily nutrition goals.
Start And Stick To A Proven Workout Program
Getting involved in a proven workout program can be tough. But newer solutions such as smartphone apps like Daily Burn or even online workout programs like Beach Body can help you keep fat in check. What's more, you can do these from the comfort of your home, so there are no more excuses for not hitting the gym.
Parting advice includes starting with baby steps. Create plan of action that you can use to slowly but surely adapt to your new routine. Start making healthy habits now that you intend to keep, and continue to extend and add to them with each passing week until you are at your optimal goal.
Related