The news cycle in 2017 might have felt unrelentingly bleak.
But there is good news out there. There are people, organizations and communities pushing for a better economy and society. For those on the front line of a movement to develop a better economy that works for everyone, there have been some important victories.
Here are a few of the stories you may have missed:
1. Low-Income Communities In Detroit Build Their Own Internet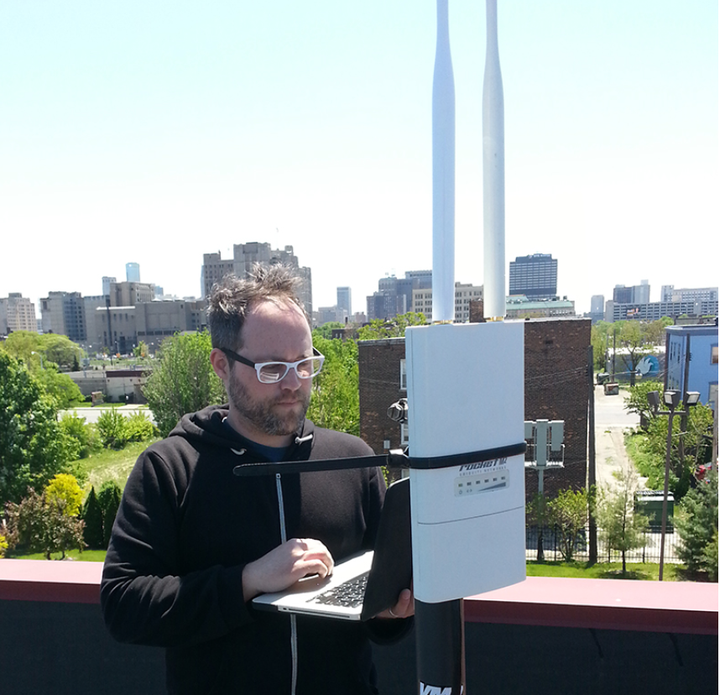 According to the Federal Communications Commission, nearly 40 percent of the city's residents have no access to the internet, deeply affecting their ability to play a part in the city's economic recovery. Internet access has become a fundamental building block in the way society and the economy functions. Without internet access, it's harder to find and apply for jobs or access services. For children, it's much harder to do homework.
The Detroit Community Technology Project is helping to address this gap by putting the internet into the hands of traditionally marginalized communities in the city. Diana Nucera, the organization's Community Technology Officer, told Michigan Radio that the DCTP has trained around 60 people so far to help build a high-speed wireless network in their neighborhoods by placing routers on rooftops. These create free wireless hotspots for people who cannot afford their own connection.
2. Ben & Jerry's Agrees To Protect Worker Rights In Vermont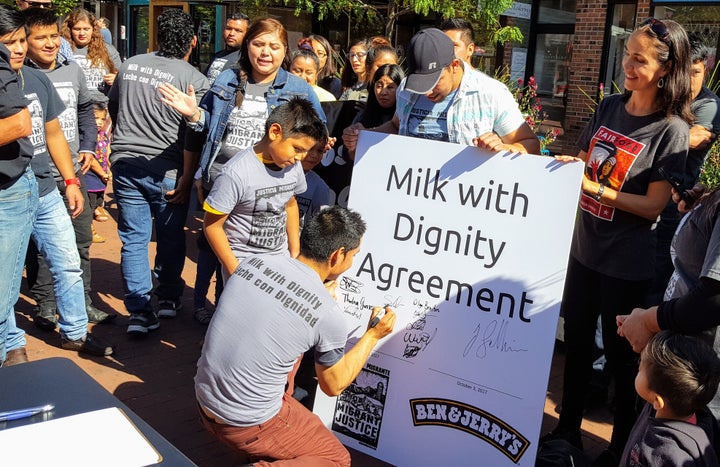 Ice cream company Ben & Jerry's agreed a deal to commit to "just and dignified working conditions" for dairy workers on the Vermont farms that supply the business.
The Milk with Dignity agreement came after more than two years of campaigning by dairy workers supported by Migrant Justice, a group founded to organize migrant farmworkers after the death of a young dairy worker.
A 2014 survey of Vermont farm workers had found that, on average, people were working 60- to 80-hour weeks, often for less than minimum wage, with little to no time off and inadequate protection against sickness and injury. It also found workers were living in substandard housing that was crowded and insufficiently heated for the cold Vermont winters.
The legally binding agreement signed in October promises workers concrete improvements in working conditions, wages, housing and health and safety protections, according to Migrant Justice. Ben & Jerry's has also committed to paying farm owners a premium on their milk. In turn, Ben & Jerry's can say it uses milk free from human rights abuses. An independent nonprofit will monitor compliance.
"For the first time, a dairy brand has signed a contract with farmworkers to ensure respect for human rights in their supply chain," Will Lambek of Migrant Justice told HuffPost in an email. "The Milk with Dignity program turns workers into frontline defenders of their human rights and secures a higher price for struggling farmers. This agreement will result in improved health and safety standards, dignified housing, higher wages, access to basic rights, and protection from retaliation."
Migrant Justice hopes to roll out Milk with Dignity to other companies.
3. Community Power Saves Oakland Center From Sale To Big Tech
A longstanding low-rent community center in Oakland, California, which houses a nonprofit bike shop, a makerspace, community garden and eight units of affordable housing occupied by residents of color, was put on the market by its landlady this spring.
Those who used the center feared big tech would snap up the 23rd Avenue community building, meaning the diverse group of mostly low-income LGBTQ individuals and people of color who used the center would be evicted by the end of the year as rents spiraled higher.
The building is located in the Lower San Antonio district of Oakland, a neighborhood facing rapid gentrification.
"A certain giant search engine company just poured massive cash into buildings down the street from us" at the Fruitvale BART station, said representatives of the building on the project's crowdfunding page.
However, the community mobilized and worked with the Oakland Community Land Trust, a local housing body, as well as other organizations. Residents raised $90,000 from donations, loans and crowdfunding to start the process of buying the building. The deal closed at the end of November. All owners have signed rental agreements for the same rents they were paying and are working toward collective ownership.
4. California Passes Law To Protect Farmers Of Color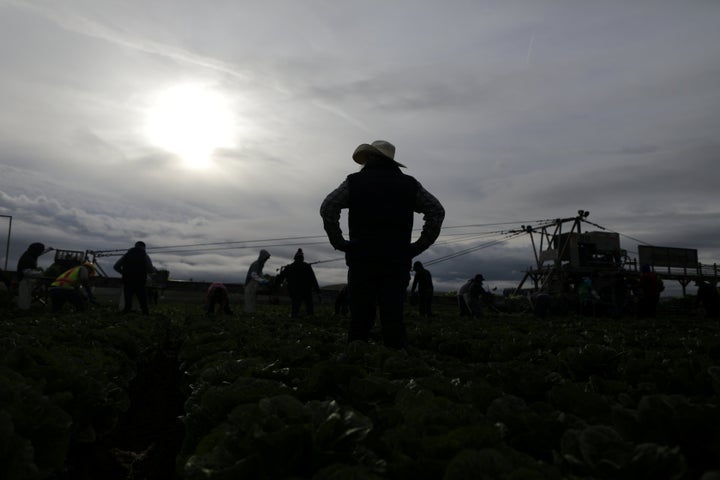 California Gov. Jerry Brown (D) signed legislation this year aimed at making more resources available to address the challenges faced by farmers of color in the state.
The Farmer Equity Act means state officials in the California Department of Food and Agriculture must identify and address problems faced by "socially disadvantaged" farmers, or particularly low-income farmers of color, through training, financing, technical assistance and the provision of decision-making powers.
California has the largest number of Asian farmers in the U.S. Almost 12 percent of the state's farmers are ethnically Hispanic, Spanish or Latino, according to USDA data.
But they have also traditionally experienced discrimination when it comes to accessing land and resources, including government loans. "According to the last Census of Agriculture, 2012, farmers of color receive 36 percent less in government funding than their white counterparts," Paul Towers of PAN North America, a sustainable food nonprofit, told HuffPost.
"The Act is not a solution in itself," he added, "but opens the door to an evaluation of and inclusion of farmers that have often been ignored ... The process of government reflecting on historic prejudice and righting those wrongs is not easy, but is the necessary work for years to come, and should offer us all hope."
For more content and to be part of the "This New World" community, join our Facebook Group.
HuffPost's "This New World" series is funded by Partners for a New Economy and the Kendeda Fund. All content is editorially independent, with no influence or input from the foundations. If you'd like to contribute a post to the editorial series, send an email to thisnewworld@huffpost.com.
Related
Popular in the Community