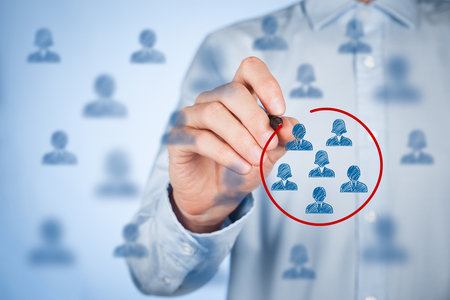 Digital and SEO marketing is constantly changing. It's certainly not a proven science, as we continue year after year, studying and watching trends, and trying to find the right types of marketing that work. It's more important than ever to keep on top of changing trends in the Houston market. As we are exactly in the middle of 2016, let's take a look at what's trending and what's expected to boom before the year is out.
Mobile Matters
It's almost crazy to think it, but desktops and laptops are being more and more infrequently used. Over the past few years, there's been an urgent need to fundamentally revamp every website so that it's mobile-friendly. If that is something you have yet to accomplish, that is the most important thing you can do for your digital marketing.
However, Houston SEO trends are going way beyond just regular mobile usage. Users are now able to search through many of their apps, such as Facebook. Before, if you typed a name into Facebook, it would most likely bring up friends of friends, so you could find friends to network with. Now, typing a name into the Facebook search bar may offer you a news story, trending topic, or link to an outside story or ad.
Now is the time to get involved with in-app and social searching, because this is on the verge of being the next big thing.
Houston SEO Advanced Mobile with AMP
A relatively new arena, Advanced Mobile Pages, or AMP, was originally meant for publishers only, but has extended itself to webpages. This Google project delivers static, fast content that is mobile-friendly and exceedingly easy to load. This is great for anyone who's advertising on AMP, as their target ads will load much more quickly, and advertisers can use everything from SEO to video to GIFs. This is obviously something in content management or the development arena would have to guide you through, but learning AMP and how it works is going to prove very useful in upcoming Houston SEO trends.
Voice-activated Search
For years, we've been writing SEO based on what we think a user will type in as they make a search query through an engine. Now, we need to focus on what they're going to say. Google reports that up to 20 percent of their searches are now voice-activated. Houston SEO experts need to hone in exactly on what local users are saying and how they're saying it. How these voice searches are activated is certainly going to be the wave of the future. Expect more and more voice-activated in-app searches across the board over the course of the next year.
Opt For Aggregated Content
Depending on what you're marketing and what your brand is, live, as-it-happens content is getting to be a major source of how we receive our news, advertising, and other information. Twitter is currently using an idea referred to as "Moments," where users can see other user-created information, advertising, and events as they happen. While this has a large effect on how news outlets are going to release information in the future, it also has a large impact on SEO, as users are taking over the media helm.
Looking for a way to stay on top of marketing trends? Contact ITVibes to discover how we can help raise awareness of your brand through techniques such as social media marketing and content management services.
REAL LIFE. REAL NEWS. REAL VOICES.
Help us tell more of the stories that matter from voices that too often remain unheard.