Yes, Warby Parker is officially a verb. After musing through endless entrepreneurial ideas during my MBA education, the success of Warby Parker (started by a group of Wharton MBAs) became an inspiration for wanna-be millennial entrepreneurs with limited tech expertise. So what does it mean to Warby Parker something?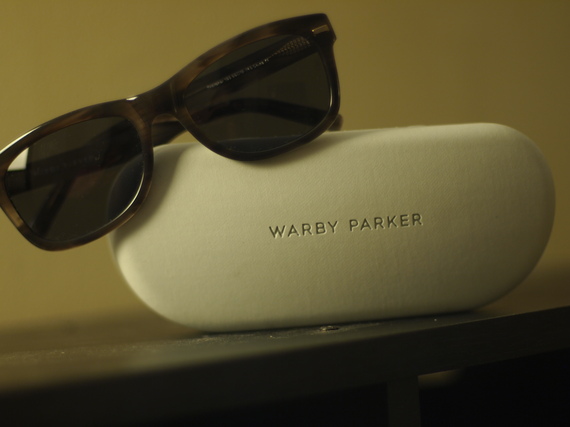 Start by finding an industry with bloated costs -- often dominated by one or just a few major players.
Sell a product where you cut out the traditional middle man of the industry by working directly with a factory to develop your product.
Sell primarily (or exclusively) online to cut retail-associated costs.
Create a strong brand for your company centered on transparency, quality, and superior customer service.
These methods aim to deliver a high quality product at a significantly lower purchase price, all while greatly improving the buying experience. Bloated traditional industries beware! Warby Parker might have entered verb-status territory, but see below a number of companies that are following this strategy very successfully in other (perhaps unexpected) industries.
Mattresses
The mattress industry this year has been turned on its head with a number of startups realizing that selling direct to consumers online yields a large price advantage. With a number of mattress and foam factories in the U.S. now open to working with startups, it seems that the very large mattress market will continue to be disrupted.
Bicycles
Though the bicycle market is much more fragmented than glasses, Brilliant Bicycle Co has recently launched to provide bicycles sold online at a reasonable price. The company is looking to develop a recognized brand that targets consumers that want a simple quality bike, rather than an biking enthusiast spending hours and hours pouring over specs.
Suits
A quality suit is thought to be very expensive, that is until Combatant Gentleman had something to say about it. They control their entire supply chain, and thus are able to deliver high quality suits at a fraction of the price one would expect. They have resonated very quickly with consumers, already climbing to $10 million in annual sales.
Furniture
Another big ticket item opportunity comes with furniture, which is best being tackled by Interior Define. This young company has made-to-order furniture where customers can customize the design, and still receive a quality piece of furniture for a reasonable price.
Many of these companies are young, and it remains to be seen whether the Warby Parker model can truly disrupt the more established companies and sales channels. However with their early signs of success, you can bet that more entrants will follow into these industries, and explore new industries as well. My picks on the next hot market for this model:
Shoes: Though a more difficult market to really dominate because of fashion trends, it's also much easier to find a niche within this powerful market. Plus if you are able to come directly from a factory, you can undercut prices tremendously.
Snoring: There are many opportunities for non-prescription anti-snoring solutions, however there is no strong brand in the market. Rather it's dominated by unknown companies and non-branded medical professionals. Side note: the snoring market is huge.
The model has its critics, but with the success of these companies mentioned, you can be sure that aspiring entrepreneurs will continue to take a close look and potentially disrupt many consumer product industries.
REAL LIFE. REAL NEWS. REAL VOICES.
Help us tell more of the stories that matter from voices that too often remain unheard.