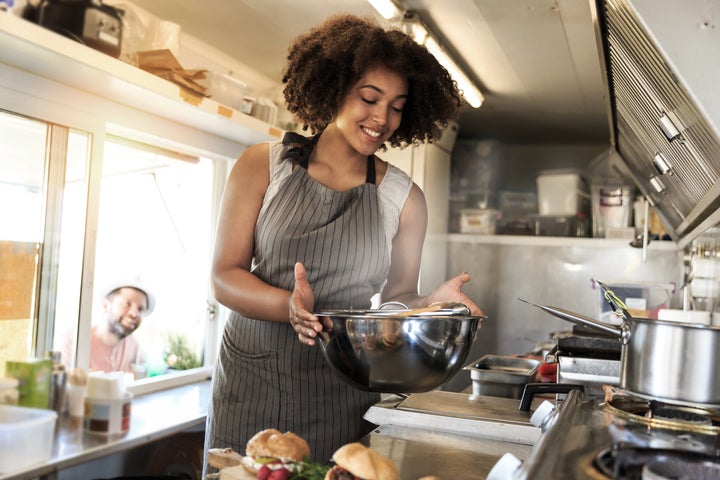 Few would claim that making a drastic career switch is easy. Yet bold steps into the unknown to pursue even the tiniest spark of interest may turn into a lifelong love affair. For some rising stars in the food industry, their risks benefit all of our taste buds—their determination and ingenuity pave the way for budding foodies and entrepreneurs everywhere. That's why we've partnered with Carnivor Wines to bring you the inspirational origin stories of women who were brave and found palatable success. 
1. Do What Scares You: A few words from Top Chef winner Kristen Kish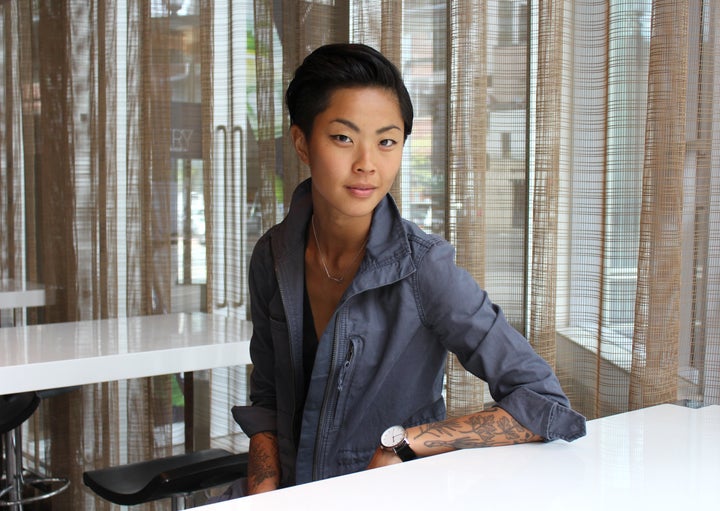 I don't do well when you tell me what to do. I do well with a different approach ... and eventually found Barbara Lynch [Boston chef and restaurateur], who's a badass in her own right. She pushed me to do that little show called 'Top Chef' that changed my life.
I was terrified because all of my cooking career had been in this very traditional sense, and all of a sudden, this life-changing moment happened. I resisted it because I didn't think I could do it, and I didn't want to embarrass Barbara - I didn't want to embarrass myself. She pushed me to do it, and it ended up working out really great. Regardless, if I didn't win, the process alone was growth inducing.
After the show, I unemployed myself and took this leap of faith. I was terrified. ... And then somewhere in the middle of there I decided to come out, too. ... Being different in general is really hard. I was trying to manufacture what a great life looked like as opposed to figuring out what my great life looked like. When you looked at it from the outside, it was like I had this great job, just had come off a TV show, the restaurant was packed — there was nothing not to love. But there was something that I wasn't loving, and it was myself.
My main goal is to continue to find balance. If everything is going perfect and very, very smooth, I will throw a wrench in it just to see what happens because I need to know what else is out there.
— Kristen Kish, "Top Chef" winner, cookbook author and host of "36 Hours" 
2. Build A Community: Advice from Cofounder of Western Daughters Butcher Shoppe, Kate Kavanaugh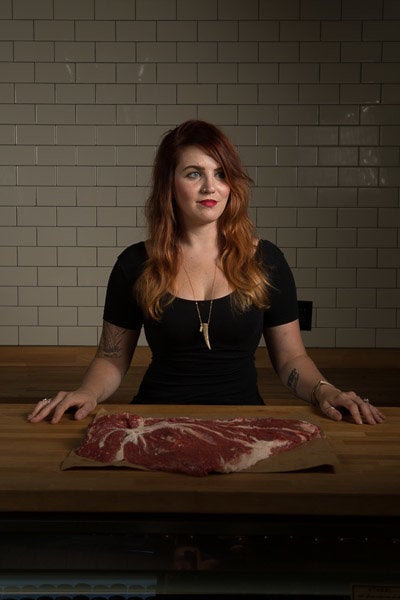 "I had been a vegetarian for almost 15 years. I had become really interested in land management practices and sustainable livestock raising and how that can really work in a symbiotic way. So I decided to start eating meat that supported those systems.
On a strong whim I decided to take on an apprenticeship in butchery in New York. If you think about something too much, you'll be able to poke a thousand holes in it. You just have to do it.
Josh [boyfriend and business partner] and I opened up a shop in 2013: Western Daughters Butchers Shoppe in Denver. We open source this whole creation of an alternative food system. We work on all the farms and ranches we work with. We eat dinner at their tables with their families. What brings us all to the table is food. It's a bipartisan issue. It touches everybody.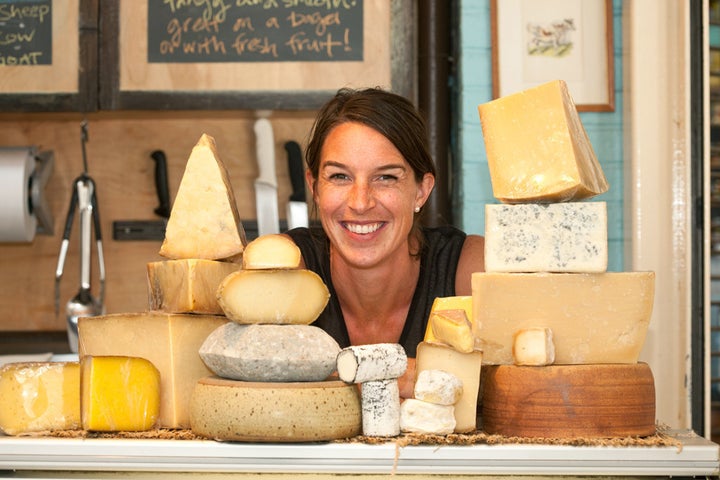 3. Lean into your path: A true story from Anne Saxelby, cheesemonger and founder of Saxelby Cheesemongers
"I went to visit a friend of mine who was doing a study abroad program in Italy. And that was the first time I had good cheese. I was like, 'Well, I really love food, and particularly cheese and wine, and so why don't I just get a job at a wine shop and see where it goes.'
They [Murray's Cheese Shop] did not want to hire me at first. I literally had to go back at least three or four times to just be like, 'No, no, you should just give me a chance.' Then finally they did. I immediately loved it.  
I felt like the light had been turned on and really fell in love with the American artisan cheese movement. When I was thinking about opening my own store a few years later in 2006, those were the people I really wanted to celebrate. Then I found this tiny stall — it's 120 square feet. I started on a shoestring with a loan and literally built it from there. The first day of opening the store I felt like I was a 14-year-old having a garage sale. I was like, 'Is anyone going to come?' It was just me. I got some good press and I wound up meeting my business partner, a Frenchman named Benoit [Breal]. ... Now we sell cheese to probably 150 restaurants and small shops in New York and beyond.
One of my goals has always been to make our shop the most inviting place ever — where even if you don't know a lot about cheese, we're going to give you as many tastes as you want.  Part of the fun of it is getting a couple bottles of wine, getting a couple pieces of cheese and mixing and matching. Your palate is going to dictate the best pairing for you. It's not necessarily what the experts would say. If the cheese is good and the wine is good, you're going to enjoy both of them regardless."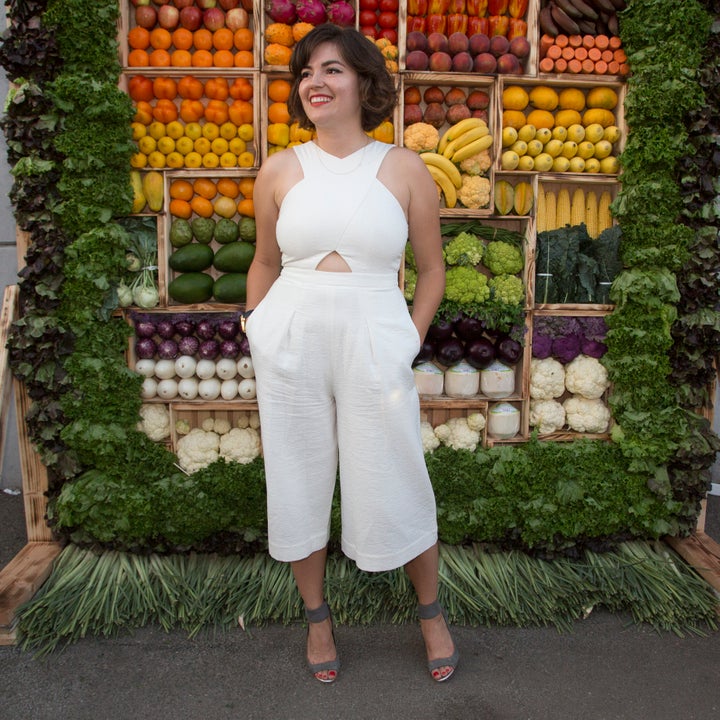 4. Find Fuel In Failure: Wise words from Ellen Bennett, entrepreneur and CEO of Hedley & Bennett
"I've always had like, four, five, six different jobs at any given time, so I sort of feel like I'm an entrepreneur at heart. . When I became a line cook at Providence, I was like, 'I want to make uniforms, I want to make better garments.' I could see that there was something missing — that team thing that brings everybody together and so that was where the whole uniform, apron, unity thing came from. I'm like, all right, I have an idea so let's get it done. A couple weeks after I had this idea, my chef was like, Hey, there's a girl, she's going to make us some aprons, do you want to order one? I'm a doer, so I said, 'Chef, I will make those aprons for you. I have an apron company now.' He was totally skeptical. I convinced [the chef], he gave me the order and that was how Hedley & Bennett began.
I didn't have sewers.  Hell, I didn't even know how to sew. I just knew somehow that I could do it. I took $300 from my savings and … was able to fund those aprons. I bartered dinners with people to get them to help me learn how to do what I was doing.
The first order sucked. The aprons were not great. A lot of people think like, 'Oh my god, you're an overnight success!' No, there's been a million balls of fire thrown at my head all the time to get here. We always figured it out, even when we didn't have the answers. I think you just have to have enough self-conviction that you can make it happen. It's not like the hurdles haven't happened. We've just been able to get through them and not let them defeat us fully."
Embracing your inner boldness is the key to going beyond the ordinary. At Carnivor Wines we salute those who take risks and devour life with our Cabernet - a wine whose bold flavors of dark berries and mocha is matched only by its smooth, silky finish. So whether doing something bold is quitting your job, traveling the world,  or throwing the year's most epic dinner party, we toast to you. #DevourLife
Calling all HuffPost superfans!
Sign up for membership to become a founding member and help shape HuffPost's next chapter