This season, I've been following the design trends almost as closely as the presidential election. The nice thing about trends, however, is they tend to follow patterns that are highly predictable (unlike the current political discourse). So, in the spirit of the upcoming holidays, let's take a look at some current and upcoming trends you may just want to cozy up to in 2017 and beyond.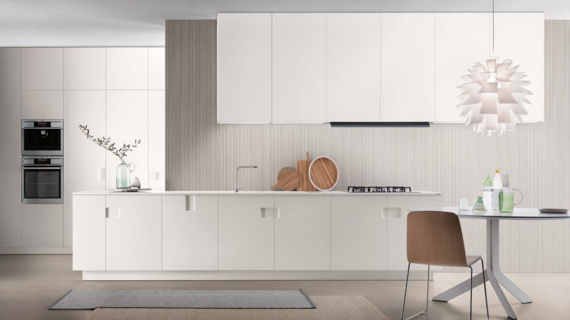 It's beginning to look a lot like Christmas with all-white rooms that have become increasingly popular this year, particularly in kitchen and bath.
A growing desire for spirituality, peace, and tranquility in contemporary culture is the driver for all-white spaces and color schemes. Interestingly, we find this gravitation toward religion and spirituality more pronounced during times of social, economic, or political unrest or turmoil. (Is anyone not saying their prayers for this upcoming election? Even Cardinal Dolan looked like he was sweating bullets--and saying his prayers--during the less-than-charitable Alfred Smith fundraising dinner recently.)
White is considered "the mother of all colors" because it embodies the entire visible spectrum of light. So if you're looking for a way to unplug from a stressful day (or election campaign), an all-white interior is just the way to do it--and the way to do white right is to layer it with other light neutrals to keep the design from becoming too stark or antiseptic. Wood and metal finishes warm up a white interior well, and lots of textured fabrics add visual interest.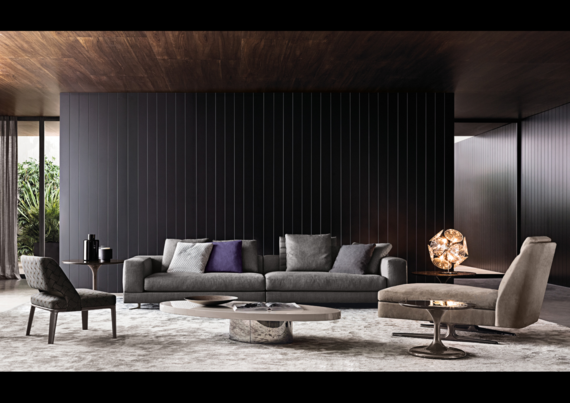 I've got news for you: the man cave isn't just for basements anymore. In fact, manly furnishings are dominating sophisticated spaces shared by the entire family.
Dark, moody, masculine interiors are the countertrend to all-white interiors. In fact, menswear is the driver behind this trend, so look to men's suiting, shirts, and ties to inspire interior textiles.
How To

Tweeds, tartans, and twills as well as chevron, herringbone, and striped patterns are key for throw pillows, upholstery fabric, and comforters. Look for polished chrome finishes and leather-clad hardware and furnishings. Choose tonal, neutral hues and deep, rich jewel tones when you need a dash of color (think of accent colors the way you would a pocket square or standout tie). Charcoal grey and matte black are a must for any modern man, so use them as a foundation when building your color palette. Don't be afraid to showcase manly hobbies and interests. Dust off pool tables, sports memorabilia, hunting collections, and trophies, and for goodness sake, get them out of the basement!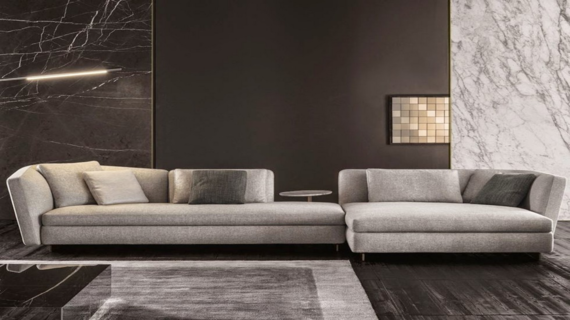 Swirling organic patterns and materials are all the rage these days, in everything from accent rugs to wall coverings.
Mother nature is quite obviously the driving force behind this trend, with geology- and topography-inspired décor particularly in vogue. One of the main reasons for a resurgence of awe and admiration for nature is our ever-growing dependence on technology. Ironically, the more pervasive and essential technology is to our lives, the more we want to escape from it, and we tend to do so in the great outdoors. Consequently, with our outside exploration comes a desire to bring a little bit of terrain indoors.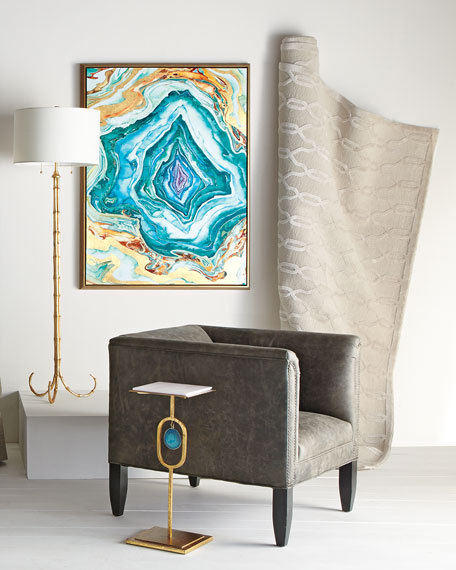 Marble will continue to dominate the most sophisticated of spaces with traditional surface applications on walls and countertops, to more modern (and affordable) treatments in accents and accessories. Even rugs, like this one from Kate Spade, are designed to look like marble. In addition, agate accents are popping up everywhere, from coffee tables to book ends, while large-scale topography-inspired patterns are particularly dramatic and eye-catching on wallcoverings.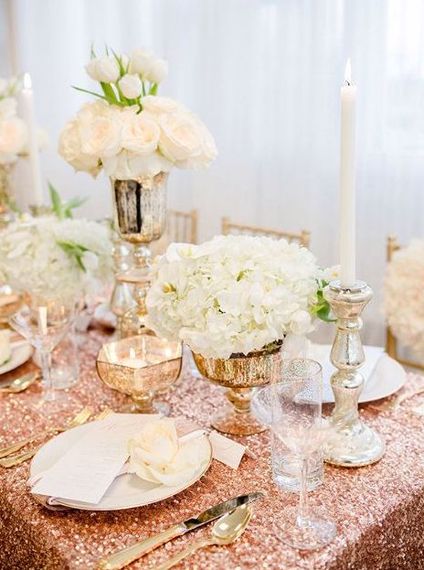 A touch of metallic adds glamour and sophistication to any space and creates visual interest by reflecting light around a room. Best of all, the rules for decorating with metals have drastically changed.
A sense of nostalgia, old-world glamour, and (dare I say?) the newly coined "glamily" room all inspire the re-introduction of metals like brass, copper, and rose gold into our living spaces.
Mixing metallic finishes is no longer taboo, so mix and match to your heart's content, but remember some basic rules. It's best to mix warm tones (gold, brass, copper) with cool ones (chrome, silver, nickel), otherwise the design can become a little overwhelming. Metals pair well--and pare down--with natural fibers, neutral colors, and faux fur (also a hot winter trend). Remember to not just mix metals, but mix finishes too. Combining polished metals with hammered, brushed, or matte metallics helps achieve balance and harmony within a space.
Now if we could manage to achieve a little balance and harmony in our political space too, we'd really be golden.

Images provided by Minotti and Regina-Andrew Design.
Related