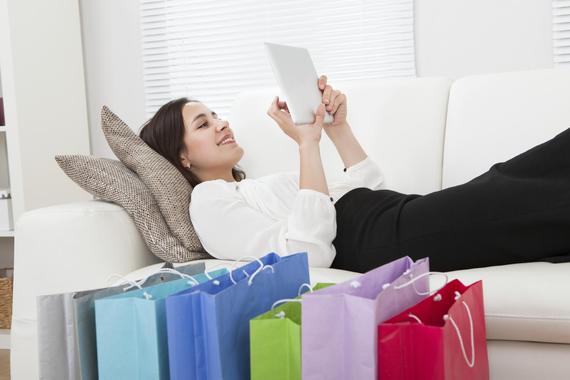 Many businesses have embraced internet marketing but have been unable to maximize their internet marketing campaigns. While, internet marketing has become indispensable in our time, the truth is that, internet marketing differs in some many ways from the known traditional advertising methods.
Understanding that there is a big difference between attracting traffic to your website or blog, and eventual sales of your products via the internet becomes imperative. Attracting traffic is just the first step, selling is another step. Many business owners seem not to understand that there is often a missing link between the two. This missing link is human interaction.
Once people visit your website or blog, it is essential for you to engage them. This is the way to ensure sales.
Below are four internet marketing styles that allow you the privilege of human interaction, which is key to sales. These styles have the capacity to bridge the missing link, are highly cost effective, and are common but largely neglected or underused.
Content creation is the contribution of information to any media and most especially to digital media, for an audience. Available forms of content creation includes maintaining and updating websites, blogging, online commentary, maintenance of social media accounts, among others.
Content marketing on the other hand has to do with the creation and distribution of very good content that can attract and equally engage and convert your online audience.
Content creation allows for feedback from the audience. Thus, no matter the industry you are into, as long as you are able to attract traffic to your content site (website or blog). And given the right engaging content, you are sure to involve most visitors to your site in a conversation that could lead to sales.
To ensure that this happens, all or at least major contents on your site must be appealing, engaging and feedback-seeking. The mistake that many businesses have made is that they write content mainly on what they want the page visitors to know about them, when they should be investing time in finding out what the visitors want to know.
Make it a point of duty to send follow-up mails to every visitor that registers on your site, appreciating them and subsequently telling them about your services. While it sounds that simple, many players in your industry are not aware of this, or are not currently making use of this.
However, to be on the safer side while doing this, you can also set-up an Opt-In Email system on your website or blog. Opt-in email is some sort of mailing list, which could be used to forward newsletters and adverts. The email is regarded as unsolicited bulk email, because it sends out a scheduled and without additional permission.
The opt-in email comes in different forms depending on the type of industry you operate in and your internet marketing needs. It is also quite advisable to incorporate the use of CRM systems which is also an alternative choice to keeping in constant touch with your online customers and potentials.
3. Social Media Marketing
You must understand you business, your business industry and your target customer base if you are to make an informed choice of the social media platform to utilize most.
With Twitter, you can easily interact with other users by mentioning their usernames in your posts, so Twitter is a great way to quickly connect with people all around the world.
Twitter is not only a great way to market your business but also an effective channel for handling customer service. With, the Retweeting, sharing and hashtags features, word can be sent out quickly and if a user with a lot of followers retweets you, your content has the potential to go viral.
4. Contests and Giveaways
People love contests and giveaways. Whenever you can encourage marketing from your customers in exchange for a free product or service, you will usually see a surge in purchases or connections.
Marketing online is not easy and may take some time to show desired results, but the key to success is consistency quality. This way you will always win.
Popular in the Community