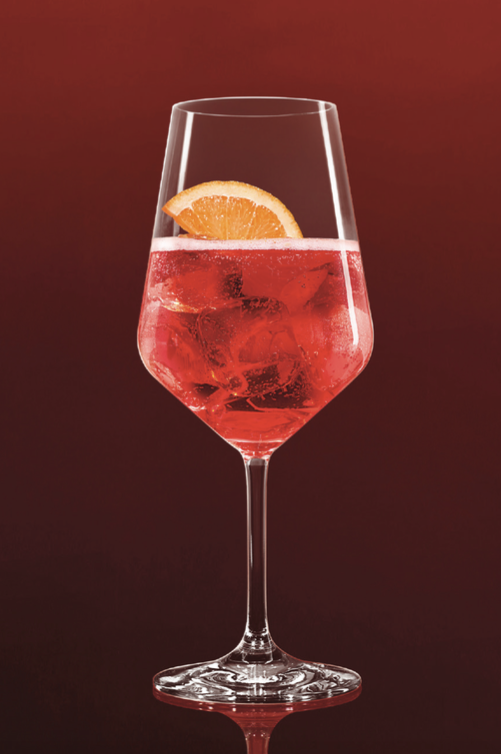 There's a ritual at nightfall, at about 7 p.m., that can transform you, illustrious stranger to Venice, into a worthy habitué of the city on the lagoon. It's ordering a Spritz at the bar. You can do it alone, with friends or as you observe your neighbor doing exactly the same thing. There's no need to talk. Just say "Spritz" and then slowly enjoy your drink. Suddenly you're among friends. In the expensive city of the doges, this singular aperitif is the cheapest, most democratic and most enjoyable quaff around. It is a minor heaven on earth for the modest price of 2 euros—though if you go off the beaten track you can find it as cheap as 1.20—up to a maximum of 4 to 6 euros if you order it at Harry's Bar, Hemingway's favorite watering hole. You drink it standing, perhaps biting into a little cicchetto (meat, tuna or eggplant croquettes, and little sandwiches with prosciutto or salami, usually starting at 1 euro each), which for students and penniless artists means a very cheap dinner. But what exactly is a Spritz? It's a lightly alcoholic, refreshing and aromatic beverage that can make even the most boring evening come alive.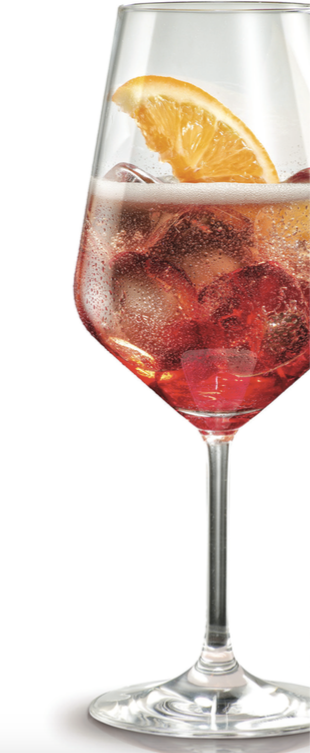 It seems to have been invented by the soldiers of the Habsburg Empire, who would water down their wine with a splash—spritzen in German—of sparkling water.
It is very easy to make at home. All you need is a bottle of Prosecco or, lacking that, dry white wine. From the basic recipe to different versions, choose the one that appeals to you most.
ORIGINAL SPRITZ
Invented in the Veneto region; the best are served in Venice, Padua, Verona and Vicenza. This is the traditional Venetian recipe.
Ingredients
3 parts Prosecco DOC or dry white wine if you're out of Prosecco
2 parts Aperol
1 or 2 splashes ice-cold seltzer water or club soda
1 slice orange cut in half
Ice
Put a few ice cubes (no more than three or the Spritz will be watery) in a white wine glass or goblet. Add the Aperol and the Prosecco or white wine, a couple of splashes of seltzer water or club soda (if it's very cold, you can use just one ice cube) and the halved orange slice. Stir quickly with a long-handled spoon or glass rod.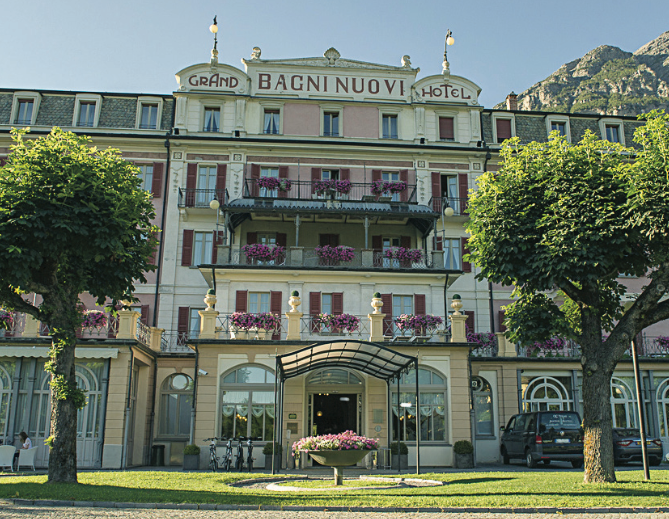 SPRITZ MILANESE STYLE
This calls for Campari in place of Aperol. If you ask for a Spritz in Milan, the bartender will promptly ask you, "Aperol or Campari?" Campari has a higher alcohol content and will make your Spritz more bitter and, shall we say, a little headier ... The recipe is from this historic Camparino bar in Milan's Galleria Vittorio Emanuele.
Ingredients
5 parts Prosecco
2 parts ice-cold club soda (or tonic water if you like bitter flavors) 3 parts Campari
1 orange slice
Ice
Put a few ice cubes in a tall glass and then add the Prosecco, Campari, club soda and orange slice. Stir and serve immediately.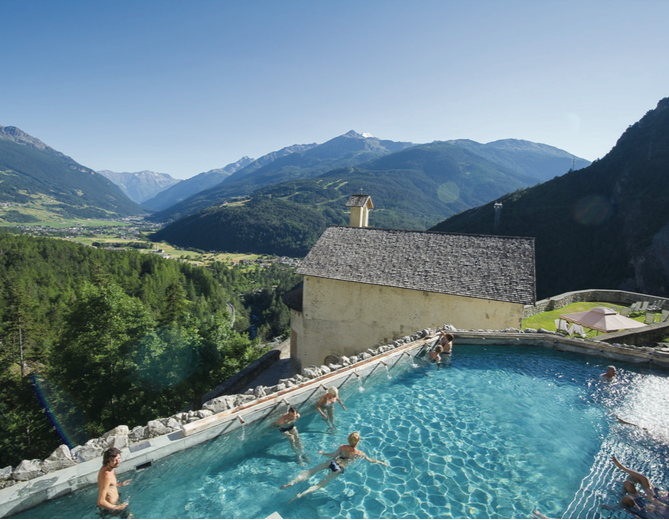 SPRITZ HUGO
Light and aromatic, it is a relatively recent drink (2005), but it's still delicious. A mountain drink, it is a specialty of Alto Adige. Recipe by Roland Gruber, who has claimed its invention.
Ingredients
7 parts Prosecco
3 parts elderflower syrup
2 mint leaves
1 slice lemon or lime
Put two or three ice cubes in a white wine glass. Add the elderflower syrup, Prosecco (if you want a lighter drink, add a little ice-cold club soda), a couple of mint leaves and a slice of lemon or lime. Stir and serve immediately.
SPRITZ WITH BRAULIO
This aperitif is perfect before a rich dinner of grilled meat, game, cheese and polenta. This recipe comes from the bartender Ugo at the QC Hotel Bagni Nuovi in Bormio, a small mountain town where, even today, they still make Italy's most famous amaro or bitter after-dinner drink, Braulio, which is used in this recipe.
Ingredients
3 parts chilled dry white wine
1 part Amaro Braulio
2 splashes seltzer water
1 orange slice
Ice
Pour the white wine and Amaro Braulio into a white wine glass (if you go to Italy or have a friend who's traveling there, be sure to get a bottle, available at any supermarket). Add the seltzer water. Garnish with the orange slice and stir well. Serve immediately.
Related