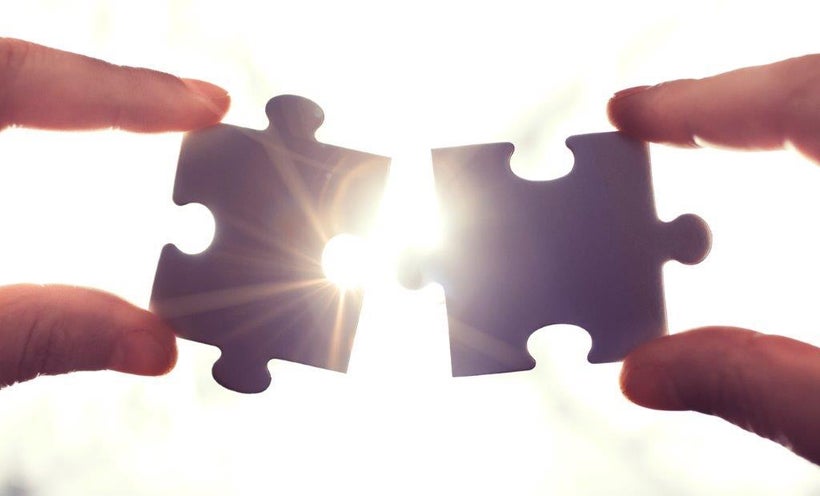 For better or worse, technology has forever changed how we share and process information. Trust has become a rare commodity, and who we trust is often based on who shares our point of view, especially in social media. Too often, too many of us accept only what we want to hear as the truth.
It's a challenging environment to navigate, particularly for a company like Monsanto, which is a frequent target of conspiracy theorists and online rumormongers. Years ago, we were (rightfully) criticized for being silent as detractors spread lies and misinformation about our work. Today, we're dedicated to opening new dialogues, engaging differently and sharing information about what we do, why it's safe and why it matters. It's because of these efforts that we have learned so much about finding common ground.
It's All About Transparency
A timely example of this dynamic is the documentary film Food Evolution, which was recently released on Amazon Video, Hulu, iTunes and others after playing at several prominent film festivals over the past few months. The film takes a balanced look at the science surrounding GMOs and examines unfounded fears about them as well as our emotional connection to food. This is exactly why I wasn't surprised to see some online speculation about Monsanto's behind-the-scenes involvement in its production.
Let me set the record straight: Monsanto's only connection with the production of the film was the time we offered for interviews and a tour of our campus. We opened our doors and answered tough questions. Despite the desperate efforts of online rumor-mongers, I'm encouraged by the thoughtful discussion and positive reviews the film has generated.
Take the Risk and Show up
A few years back I participated in a high-profile IntelligenceSquared debate (spoiler alert – this is also featured in Food Evolution) where I fielded a range of reasonable, science-based questions about GMOs. Going into it, I was apprehensive, as the panel included two speakers with very pronounced anti-GMO views. I wasn't sure that the pro-GMO side would get a fair shake, but ultimately, I decided that sharing our point of view was well worth the risk. I appreciated the opportunity to address questions, and felt that both sides finished the discussion more informed on the topic. In fact, there was a change in audience mindset throughout the debate, and the side in favor of GM technology ultimately was determined the winner.
It was at that event where I first met Bill Nye, who was also skeptical about GMOs at the time. He later agreed to meet with me and tour Monsanto's headquarters in St. Louis, on his own dime (aside from a lunch and a cab ride on us). He came to us with tough questions, but he was also willing to have a dialogue. We found common ground and increased understanding as a result.
Last year I participated in a panel at the Aspen Ideas Festival, joining leaders from the Union of Concerned Scientists and the Environmental Defense Fund. Again, all parties came to this session willing to have an open discussion, and again, we found significant areas of agreement.
We're thrilled to see the representation of farmers from all around the world on social media, sharing their own stories with the world – not because a company asked them to, but because they're passionate about the work they do. Organizations like ours and others in ag, science, food and technology are also using social media to tell our story, amplify others' stories, answer questions and provide information on the topics people care about.
I've experienced time and time again that when people are willing to both talk and listen, when they're open to at least considering factual information that might run against their position on a topic, that common ground is often found. And that is exactly why we're doing all of this.
Open Your Doors and Work to Open Others'
It all starts with connecting with the people and places where a lot of us get our information. While traditional news outlets still play an important role, they're only one part of today's information-gathering environment. Bloggers, influential speakers, active social media users, and yes, even filmmakers all play important roles in how we receive news and opinions.
What do we do? We open our doors to reporters, are active in media relations and we also utilize advertising to share our news. We also regularly send speakers and panelists to events where key agriculture and scientific issues are discussed and debated. We maintain a blog on our website that's designed to be user-friendly for both the industry and the general public.
All of this is a start, but it's not enough for us to cover all the bases. In recent years, we've expanded our efforts to reach others who help to shape opinions on agriculture. We're showing up at key events like SXSW and the Aspen Ideas Festival, engaging in discussions with a broad array of experts who have an interest in the future of agriculture.
We sometimes reach out to highly influential people when they have questions around our business, like Bill Nye.
We engage directly with influential bloggers to help them understand what we (and farmers) do. We've hosted bloggers on visits to farms and tours of Monsanto facilities, for example. These visits are critical to understanding how modern agriculture works on real farms.
Sponsorships Matter … and so Does Authenticity
Monsanto pays for sponsorships at events where we feel it's important to share our message, just like any other corporate participant at these events. We will often cover the travel costs for bloggers to participate in farm or facility tours. We have paid for sponsored content in some instances, such as this video from an event hosted by the Washington Post, sponsored by Monsanto. Authenticity is important to all of us, as is our reputation and the reputations of our partners which is why we do not seek paid endorsements from influencers.
We've learned a lot about how to rectify misinformation by sharing the truth and building trust in the work we do, and we intend to continue doing everything we can to achieve common ground. The awareness and acceptance of modern agriculture is too important for us not to do so.
Calling all HuffPost superfans!
Sign up for membership to become a founding member and help shape HuffPost's next chapter
This post was published on the now-closed HuffPost Contributor platform. Contributors control their own work and posted freely to our site. If you need to flag this entry as abusive,
send us an email
.