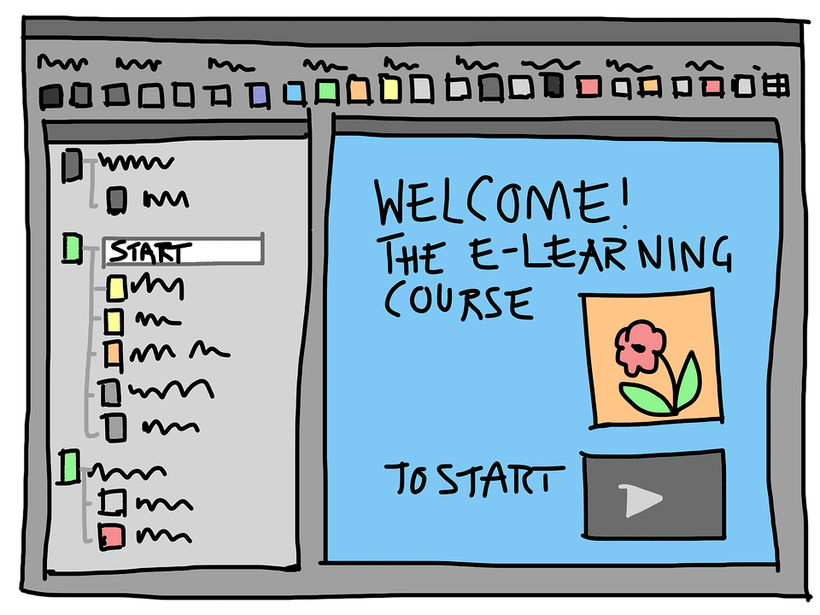 The Millennial generation has taken over the workplace, replacing retiring Baby Boomers in large numbers. While one in three workers is a Millennial, Generation Xers are still dominant in the business world. Each group comes from a dramatically different background, which can lead to variations in work styles, along with other variations.
Bridging the many gaps can be difficult but crucial for teams that combine workers from various generations. Fortunately, there are tools available to help. Through the use of the right Learning Management Systems (LMS), businesses can ensure everyone has the same advantage as they start work each day. Here are a few LMSs that can help your business improve cross-generation communication.
With award-winning, easy-to-use features, TOPYX has quickly become popular with businesses interested in an LMS for their teams. The software is hosted on dedicated servers in the cloud, which means users can access it from a mobile device or laptop, logging in from wherever they happen to be on a given day. Businesses are charged a flat fee rather than a per-user charge, making it more affordable for growing companies or associations that need a large number of seat licenses. TOPYX acknowledges that each leaner acquired knowledge at a different pace and defines a person's learning path, then tailors learning to match. This fits perfectly with multigenerational learning, since each group of workers has access to customized training and social learning tools, and admin has full reporting over all.
Bridge is an interactive platform that lets businesses create training modules for their employees. Built-in reports give employers an idea of how training is progressing, but surveys and quizlets can get even more information. Learning paths can be customized to individuals and the system walks learning administrators through creating courses, step by step. For students, one of the biggest benefits of Bridge is being able to stop and start learning modules, with the system always remembering where they were when they last accessed the system. This carries across multiple device types, so an employee could start taking the course on a PC and move to a mobile device, then back to the PC again. Bridge is recommended for businesses that have 500 or more employees.
Businesses can use Litmos to set up training for both employees and customers, using the same course creation process. Its ease of use means teams can set up courses quickly, making it ideal for teams that regularly need to break down concepts to internal teams and external clients. Unlike the options above, Litmos offers packages that are suitable for small businesses. Litmos has packages designed for large corporations, as well as small and mid-sized businesses. The employee training system includes an in-depth reporting feature that lets managers track which courses have been completed and which haven't. For businesses that need to provide compliance training to their employees, courses can be uploaded to be taken at an employee's convenience, giving each worker the opportunity to take classes in a way that fits his or her own learning style.
Wisetail specializes in creating an immersive learning experience for students, using fun tools like gamification and recognition messages to motivate learners. Authoring tools and quizzes are built into the system to help administrators create lessons that are ideal for everyone. Managers can offer awards and badges for team members who achieve certain milestones, which will help encourage team members to continue taking courses. Wisetail's social feature lets students post messages and share videos and lessons with their peers, which encourages mentorship among your teams. Reporting lets managers monitor each employee's progress through their learning and gather feedback. This information can help them make adjustments as necessary.
Takeaways
Employee training is an important part of building a positive workplace culture, but businesses face challenges in creating courses that appeal to multiple generations of workers. With the right Learning Management System, managers can create courses that fit the individual learning styles and personalities of each worker. The end result will be a more positive learning experience where employees feel motivated and excited about tackling the next challenge in their career.
Calling all HuffPost superfans!
Sign up for membership to become a founding member and help shape HuffPost's next chapter
This post was published on the now-closed HuffPost Contributor platform. Contributors control their own work and posted freely to our site. If you need to flag this entry as abusive,
send us an email
.