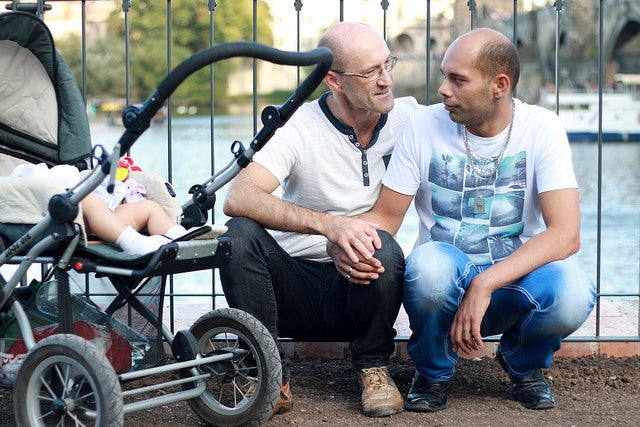 I published an earlier version of this column at the beginning of 2017, as we began to gird ourselves for life as an LGBTQ person in Trumplandia. As I travel around the country with my book, I'm still getting these questions so this information bears repeating. Let's address four of the most common questions I'm seeing:
Will my marriage remain valid? Should my partner and I hurry to get married?
While the consensus is that marriage equality is here to stay, still lots of folks - gay and otherwise - are freaked out about what this new administration could mean to their relationships, and are racing to the altar. Legally married couples will continue to be married. If you are married legally anywhere, you are married here. If you are not married, you need not rush to get married. While in many ways, Inauguration Day was the beginning of major difficulties for us all, it has not meant the end of the freedom to marry. If you do decide to get married, please be informed about the legal consequences of marriage. Familiarize yourself with the points my book raises and look before you leap. Importantly, having in place a will and clear advance directives for your health care is important for everyone and continues to be important for LGBT people, even married couples.
Ok so this one has changed since last month, when I was less pessimistic about the willingness and ability of a president to change the law to launch bans, ignore valid green cards and effectuate mass deportations. Here are the basics. Agent Orange's actions have already been found unconstitutional, but damage continues to be wrought while these issues sort themselves out. Immigration Equality suggests that if you are seeking asylum based on sexual orientation or gender identity, try not to travel outside the U.S. at the moment. DACA appears to be safe - for now - but if there is a "Dreamer" amongst you, seek competent counsel. Also do so if there is a complication like overstaying, a criminal history, or entry into the U.S. without inspection. See whether marriage would help adjust status. Know that having a prenuptial agreement does not compromise the integrity or legality of your marriage.
Is there a reason to rush and complete my name and gender marker changed?
A president cannot impact the process of getting name and gender marker changes with court orders in state courts. While changes in driver's licenses and birth certificates are governed by state law, passports and social security cards are federal documents. If you were planning on making those changes, now is a good time to do so in the event that current streamlined policies President Obama put in place are eliminated. Surgery is not required. Here is the link to change a passport and here is that information from social security.
Can the new administration impact my parental rights?
Adoption is governed by state law, not federal law. So the federal government won't erase protections your family has in place. If you are parents, however, it is now more important than ever need to obtain confirmatory adoptions, even if you are married. The right to marriage equality may be enshrined across the country, but how that marriage impacts parental rights is decidedly not universal. An adoption or parentage order which confirms your parental rights is strongly suggested, even if you are both already on the child's birth certificate. Before I Do has a substantial section on what parents should do to protect themselves and their children. See also this great resource from NCLR right on topic.
Have you got questions you'd like me to answer here? Please tweet to @SchwartzOutLaw or email me at liz@elizabethschwartz.com.
Calling all HuffPost superfans!
Sign up for membership to become a founding member and help shape HuffPost's next chapter