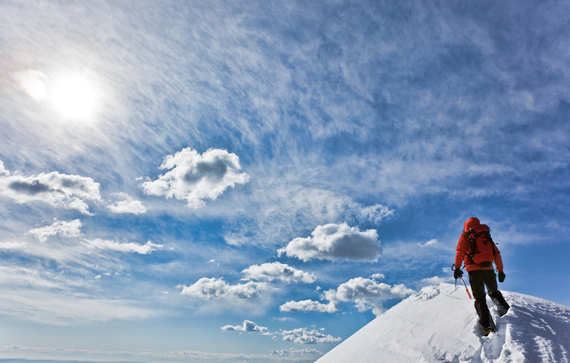 What makes someone successful?
You might think it's just in their DNA. Or maybe that people who are masters of their craft or in life were granted three wishes by a genie...
The truth is successful people are not born successful, nor do they have any special abilities that you cannot learn. The way they have grown to be masters is by learning to incorporate certain habits into their daily routines that minimize time wasted, maximize the time they have available, and systematically blend continued education into their lives.
To grow more successful yourself, try to incorporate these habits or "life hacks" into your daily routine.
1. Minimize distractions.
"It is not that we have a short time to live but that we waste a lot of it." - Seneca [click to tweet]
Being successful means understanding what your greatest asset is, and that's time. You can gain and lose everything else but time is one thing that, when it's gone, you never get back.
To maximize the amount of time you are productive, you must minimize the amount of time you aren't. This is a personality trait that all successful people have in common. However, this is easier said than done. Humans are hardwired to be distracted by stimuli and this is doubly so when in front of a computer.
In order to make the most of your day, use these two tools to cut out time-wasting activities and get your work done...
2. Exercise your mind.
"We now accept the fact that learning is a lifelong process of keeping abreast of change. And the most pressing task is to teach people how to learn." - Peter Drucker [click to tweet]
The worlds most successful individuals all have one thing in common - they love to learn. Why? The lessons learned from continued education allow you to make better decisions. And what more is life than a series of crossroads in which you must choose which direction you wish to go. By studying those that are greater and more informed than you, you have the ability to make the same decisions they would.
Continuing your education may seem hard but it isn't. The secret is to make learning enjoyable, fun, and also seamlessly work it into your day. Here are three ways to do so...
3. Effectively prioritize.
"First comes thought; then organization of that thought, into ideas and plans; then transformation of those plans into reality." - Napoleon Hill [click to tweet]
Successful people are masters at prioritizing their days. At any given moment they know exactly what needs to be done to reach their next short and long-term goal. This prioritization takes shape in many ways.
First, they understand how to both set and reach goals. By starting with the end goal in mind and recognizing exactly how to accomplish it, they can create specific milestones over a period of time in which to reach it. They then prioritize how to reach each milestone, which becomes a short-term goal, helping them strive towards their long-term goal.
Second, they make prioritizing their lives a seamless process. Below are three tools you can use to help prioritize your life like a pro...
4. Clear your mind and reflect on the day.
"I love those who can smile in trouble, who can gather strength from distress, and grow brave by reflection." - Leonardo da Vinci [click to tweet]
Being successful in any capacity, be it business or personal, requires hard work. This can take a toll on your mental wellbeing. To help the mind recover and grow from the days work, successful people have trained themselves to both reflect and de-stress. These are words we don't often hear in todays world, yet they are vital to a healthy mental and emotional state.
Below are three easy ways to incorporate reflection into your daily routine...
Conclusion
As you can see, it isn't dramatic life changes that will make you a successful person but rather various small habits and systems put in place to get the highest return on your time.
Which of these "life hacks" will you incorporate into your day? Let me know by tweeting @DanScalco or leaving a comment below!
Calling all HuffPost superfans!
Sign up for membership to become a founding member and help shape HuffPost's next chapter