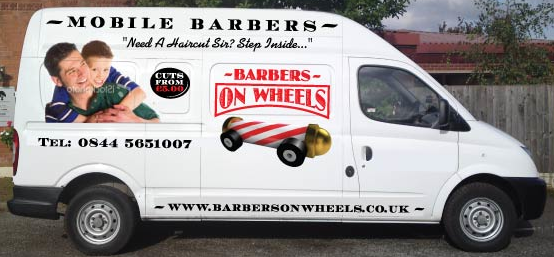 Beyond the Ice cream trucks and the food trucks and cabby services, (which are good businesses by the way) there is a lot more you can do with a vehicle that can be lucrative and can serve either as a healthy side business or a major gig.
If you have a vehicle or are thinking of a mobile business to start, then the first question to ask is; what can I do?
There are varieties of businesses today and in a fast-lane-do-it-for me world, almost everything you can think of that a vehicle can do, can be done for profit. Interestingly, many other things you never thought a vehicle could do can also be done with a vehicle for money.
I will share a few ideas, but the key is to evaluate yourself to see if you can handle it. If you have been thinking of what to start up and perhaps you are considering a mobile business or you have a car sitting in the garage, then these few ideas will be helpful.
1. Offering Delivery Services
The business terrain is fast changing and the need to increase customer satisfaction as a prerequisite for increased patronage is largely responsible for the increased number of e-commerce websites.
Major e-commerce websites need dispatch services; they often work with smaller stores which often work with post offices. The truth is that there is enough business to go around whether you work directly with the stores or the post office.
In spite of the recent trend to take your business online, there are still many stores in your city that rely solely on e-mails and phone calls to communicate with their customers. Customers will gladly pay a little extra for you to save them the trip to the store.
2. Become an Approved Driving Instructor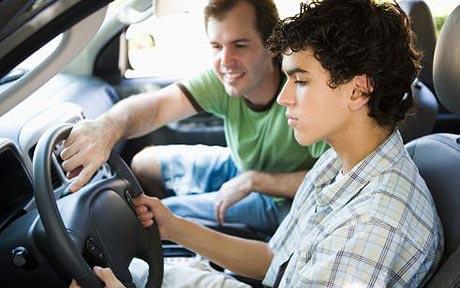 Maybe you have a vehicle and it costs you money to fuel it and you either don't have a job or you want to make extra money by the side, and to top it all off, you love to drive and are pretty good at it. Good, then you need to consider this route as one of those lucrative deals your personal vehicle can help you achieve.
All you will need is a vehicle, a valid driver's license and good knowledge of driving and instructing other drivers (you will have to prove this through a compulsory qualifying test). Then proceed to get registered as an Approved Driving Instructor and you are in business.
3. Invest in a Mobile goods Store
Again, owing to the increasing reluctance of customers to get out of the house or to take a trip to the stores, someone has to do the job of bringing stuff to them. Online platforms have their place, but people will jump at the sight of mobile stores. Thankfully, there are various businesses that have proved this.
The innovations that can be brought to life with a moderate of large sized truck are almost inexhaustible. Mobile cloth stores, Mobile fruit Shops, Mobile Jewelry stores and even flower trucks. There is sufficient proof that these ideas can work and they tend to be quite lucrative.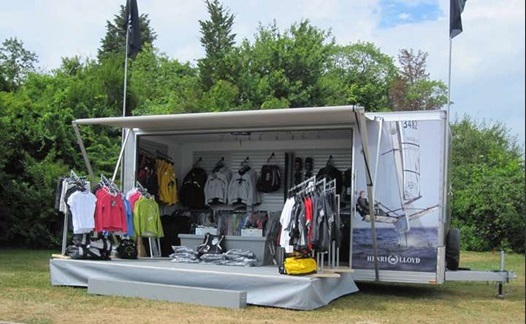 All you need to do is to observe your environment and see what can be done with a truck. It doesn't matter if it has been done before or not. Mobile stores can afford to sell at lower prices and yet bring the goods to the neighborhood because they avoid rents and all the maintenance costs of running a brick and mortar store.
What could be more enticing?
4. Invest in a Mobile Services Store
People are much more willing to start up mobile goods stores, but services are a little more tricky. I mean people can buy a T-shirt from a moving truck but will they have a haircut in a truck?
Actually, there are few mobile business ideas that have not been explored. Some have worked over time and some have been ludicrous. In the end the first thing you have to consider is what services you can offer and then if people will pay to bring it to their neighborhood.
Richard Caporizzo converted a van into a state-of-the-art doggie spa with its own power supply, water tanks and electronic grooming table. Caporizzo and his son Matthew Vernon make house calls to trim, bathe and blow dry dogs at their owner's homes. So yes, almost anything can work if you are really good at your services.
There is a truckload of ideas that you can explore and see what suits you and or your city more. But if people will pay to have it brought to them, then you can take their money gladly.
Whether you hate office jobs and sitting at a place and love mobility or you need to add to your income
or perhaps you have a vehicle that is not being used enough you can borrow an idea here, and make some money from it. Better still, you don't need to kill yourself over how to raise money for this. Apart from the fact that most of these businesses will not cost you millions of dollars, there are some unconventional ways you can still get the capital you need.
Don't limit yourself, change with the changing terrain and let your imagination fly!
Calling all HuffPost superfans!
Sign up for membership to become a founding member and help shape HuffPost's next chapter