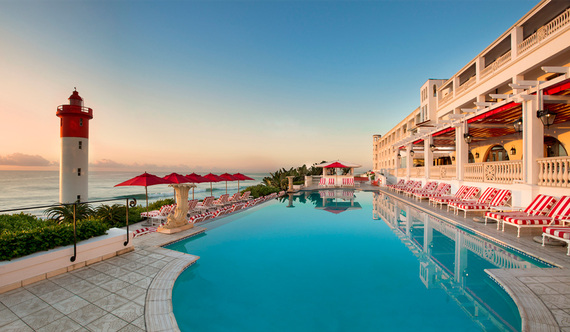 There are some hotels that you book into primarily to spend time out of - a basic hostel in a busy city, for instance, an airport hotel booked for convenience and a clean pillow, or a big-name, multi-floored hotel booked for a work trip.
Other hotels, however, are holidays in themselves. Whether in the city or country, a really good, luxurious hotel is somewhere that you're reluctant to leave - even when you know what fascination awaits you outside its doors. It provides you with not only a place to lay your head but delicious food, relaxing ambience and all the creature comforts you'd expect from a relaxing holiday.
The weakness of the South African currency means that luxury in Africa's premier destination is more affordable than ever before, whether you're craving an exotic city getaway filled with history and culture, a game-viewing holiday on which every wish is catered for, or the ability just to relax, unwind and enjoy a break from the usual frenetic pace.
Below are four favourite South African hotels and resorts across the country which, to put a spin on the Eagles classic, you might be able to check out of, but you'll never want to leave.
Arriving at Tintswalo, a family-owned group of three intimate destinations, feels like coming home to the family you never knew you had. In Shangaan (the first language of much of the Kruger region), Tintswalo means "the intangible feeling of love, gratitude and peace bestowed upon someone offering you a meaningful and worthy gift".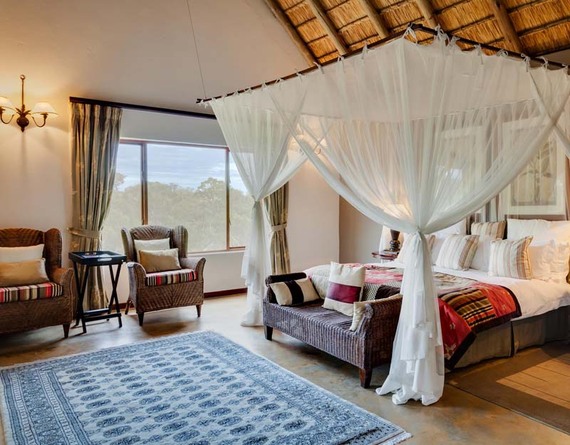 As well as five-star luxury on an cosy scale, where warm service manifests in small touches of consideration, delicious food, communal dinners and an opulent home-style setting (in front of which elephants and other animals regularly come to drink from the water hole), Tinstwalo boasts experienced game rangers and is set in an area teeming with wildlife. Enjoy early morning game drives warmed by cosy blankets, spiked coffee and the rising African sun, and evening sundowners and snacks while you experience the big (and little) five for which South Africa is so famous.
A Red Carnation property, the Oyster Box is set on the beach to the north of the Durban and with a view of its skyline. The modern colonial style, renowned food (especially the traditional curry buffet) and opulent sea-facing rooms mean that despite the allure of Durban's vibrant city centre and other surrounding attractions, you may well be tempted to spend your days next to one of the hotel's two pools, in its fascinating library or being pampered at the spa.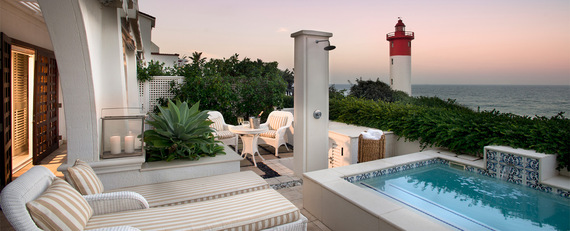 The spa, voted Best Spa in Africa in the Luxury Hotel Awards, offers its own beauty line and products (B|Africa), Africa's only Hammam and multiple pools and relaxation rooms. It's an oasis of peace in itself, and booking a treatment allows you use of the spa's facilities (such as the health buffet, hydrotherapy pool, mist shower and tranquillity lounge - in which I was lulled into a childlike sleep) for the rest of your stay.
Although not a stationary hotel, the five-star Blue Train experience is luxury train travel like no other. As well as being a novel way to explore the country's landscape and interior, the train caters for every whim on board and excels in its warm and friendly service, beautifully-decorated dining and bar carts, and comfortable cabins.
Personalised butlers are friendly and efficient, and time on board (I spent some of it re-reading Agatha Christie's Death on the Blue Train) is reminiscent of a more glamorous age of travel. The private and public areas have been painstakingly restored and created, and include (thankfully) modern conveniences such as showers and Wi-Fi.
Food and drink are included in the ticket price, as are the excursions to historic frontier towns Maitjiesfontein and Kimberley. However, the real standout of the trip is the generous service - not only five star in professionalism, but the warmth of the staff members is the train's biggest strength.
Cape Town's old lady of hotels, Belmond's "Pink Nellie" is a Cape Town institution. Colonial class merges with modern innovation, and the hotel (besides being the city's first to boast both hot and cold water!) is perhaps best known for its high tea - voted top in the world by Conde Nast Europe. Served every day from 1:30pm to 5:30pm, the dainty size of the sandwiches on offer belie their tastiness, and a mind-boggling array of sweet treats is served buffet style, alongside sparkling wine and a menu of premium loose-leaf teas.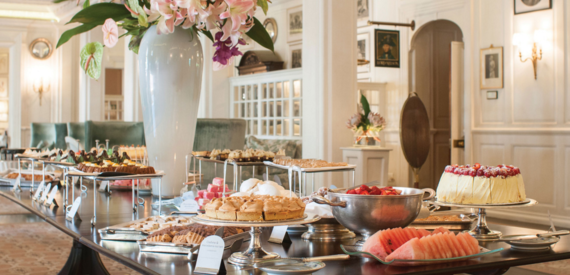 The Planet Bar is a favourite hangout for the city's movers and shakers and the occasional celebrity. The hand-blended cocktails are served with a changing array of snacks on velvet couches inside the bar, or outside overlooking the central fountain. Whether drink in hand on the patio or lounging by the pool, you'll be tempted to try and move in.