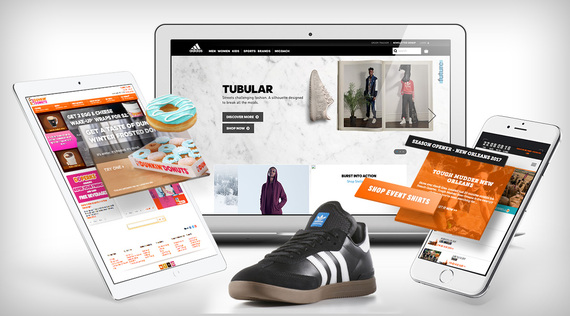 The new year is the perfect time to reevaluate last year's marketing initiatives and consider adopting new technologies and tactics as part of your overall digital strategy in the year ahead. 2016 was an exciting year in digital marketing, filled as it was with innovations in live streaming and short-lived content, and increased focus on unique, creative marketing techniques.
As you look to the future and begin to plan where you will invest your marketing dollars in 2017, here are four marketing tactics you should consider adding to the mix.
Facebook's live streaming service, Facebook Live rolled out to all users in 2016 and has created increased awareness of and access to live streaming. In 2016 Twitter partnered with some big players, like the NFL and the Democratic and Republican National Conventions, to bring exciting live video to its users. They also began offering users the ability to host a live stream directly from the Twitter app. These innovations mean that live streaming is more accessible than ever before.
Benefits of live streaming include real-time audience feedback, real-time audience interaction, and the ability to attract viewers both in the moment and after the fact by archiving video content for later use. Live streaming, which by its very nature is timely and in the moment, is also a way of connecting with users in a way that feels genuine and authentic.
Getting started:
Consider which types of content your brand can realistically create in a way that feels authentic and of the moment. Some ideas might include how-tos, event broadcasts, Q&A sessions, and behind-the-scenes access.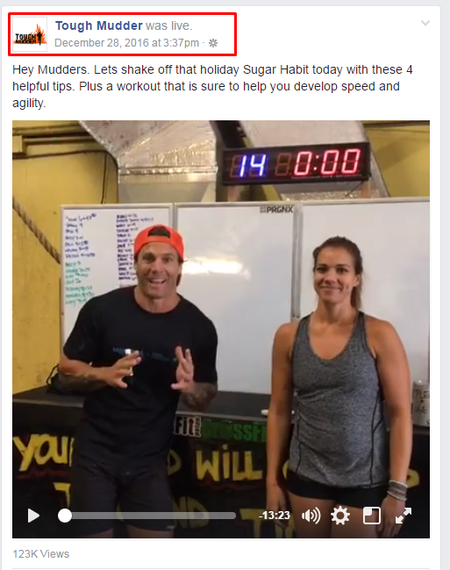 Ephemeral content -- limited life posts that disappear after a certain period of time -- was introduced to smartphone users by Snapchat in 2011. It became even more mainstream in 2016 with the introduction of Instagram Stories. In 2016 Snapchat's penetration among smartphone users in the US reached 70% for those aged 18-24 and 41% for those aged 25-34. Instagram's penetration is estimated to be around 66% for US smartphone users aged 18-24 in 2017, and roughly 56% for those aged 25-34. Short-lived content is a trend that is poised to take off in 2017.
Snapchat and Instagram Stories lend themselves naturally to the creation of content that is more casual, authentic, and immediate, making users feel even more in sync with their favorite brands.
Getting started:
Use Snapchat and Instagram Stories for content that feels off the cuff and very much grounded in the moment. It shouldn't be overly edited or filtered -- it should reflect the most human qualities of your brand in a way that feels spontaneous.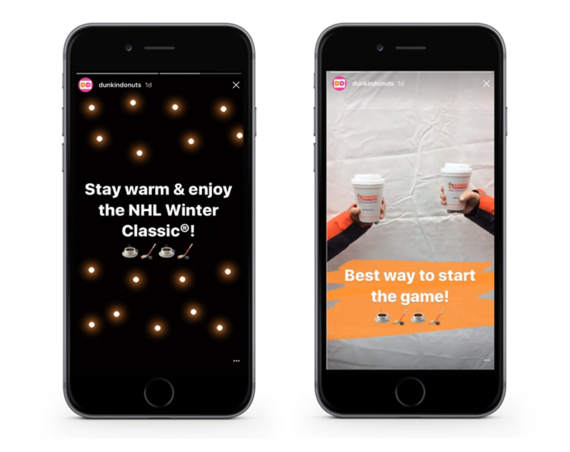 According to eMarketer, in 2016 brands spent upwards of $570 million on influencer marketing on Instagram alone and 48% of US marketers are planning to increase influencer marketing budgets in 2017. Brands have clearly realized that influencer marketing is a highly effective way to get their name and products in front of new audiences.
Influencer posts also have the advantage of appearing more authentic to users than advertisements do, and they are not as likely to be tuned out by users who are accustomed to being bombarded by brand messages and ads.

Getting started:
Rather than using up an entire annual content budget on a single endorsement from an A-list celebrity who probably has a highly diverse audience with varied interests, consider a more targeted approach to working with influencers. Choose niche influencers who have interests that align naturally with your brand or products.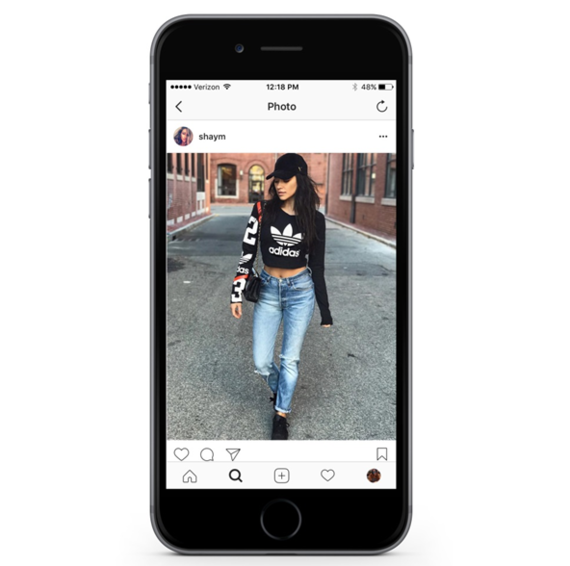 4. Personalized Marketing
As online data collection and attribution have grown more sophisticated, brands have developed the ability to better personalize experiences and messaging to specific users. Today's digital users are accustomed to having every need and desire readily satisfied by the internet and they have developed expectations around the relevancy of content.
In a survey by eMarketer, 46% of internet users said personalization reduces irrelevant advertising and 25% listed it as a means of discovering new products. Brands are finding that personalization can help increase conversion rates, improve customer experience, and increase visitor engagement.
Getting started:
There are many data points and data clusters you can use to personalize your marketing initiatives. If you're new to personalization, start small by focusing your efforts around on-site behaviors such as pages viewed and noticeable navigation patterns. You can also try starting with top-level demographic information like location, age, and gender.
2017 Marketing Techniques:
Content marketing has been the biggest marketing trend for many years running and its reign will continue in 2017. As more companies focus on producing better and better content, it will become more difficult to stand out in a crowded playing field. Instead of relying on the same old content types and techniques, focus on innovative content that will surprise and delight your users:
Live streaming offers a way to create and share fresh content in a manner that feels immediate and directly accessible to users.
Ephemeral content demonstrates your brand's more lighthearted or relatable aspects, deepening engagement and connection.
Influencer marketing introduces new content in the form of visuals and posts provided by influential people outside of the brand itself.
Finally, personalization increases relevancy by tailoring content to meet the specific needs and desires of different users.
For more information on how your brand can improve conversions through marketing techniques in 2017, visit Blue Fountain Media online.
Popular in the Community