Over the past decade, the publishing world has gone through some major changes that have revolutionized the industry forever. As more online consumers are demanding free content, publishers need to keep up, stay relevant, offer the same high-quality content, all while earning revenue. Enter the programmatic digital advertising space. Publishers are now able to bring in real dollars while providing advertising content that is relevant to their consumers. Here are 4 of the most reliable and profitable ad-tech networks for high-quality publishers:
1. Sekindo - Universal McCann
Sekindo is a leading digital platform for online video, mobile and display advertising, part of Universal McCann. Under the McCann umbrella, the demand available is top-notch quality and they keep a high level inventory as well. Their main focus is transparency, ensuring publishers get 100% fill rates, great eCPM and high yield optimization. Sekindo has their own proprietary technology that has a stellar reputation so you are getting the best ROI as you aren't paying extra hidden charges for outsourced technology.This also highlights their dedication to their partners to ensure success and great revenue. As part of their product portfolio they have SSP and Header Bidding capabilities to help maximize the publisher's revenue (up to 50% improvements). Sekindo offers an option for full tech team support for implementation (especially useful with features like Header Bidding), a bonus that many publishers need desperately.
2. Google AdSense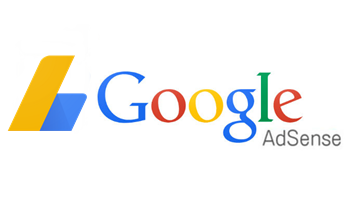 Google currently dominates the ad network market, with 2 million publishers using Google AdSense. It is by far the biggest ad network around, and with that comes both good and bad. In 2014, 22% of Google's revenue was generated by AdSense. Google gives the option of payment through clicks or impressions. For displaying content ads, publishers receive 68% of the shares, and for search ads, publishers receive 51%. Compared to other networks, this revenue share is on the low side; yet the benefits of displaying ads with Google is of course their huge network of advertisers and high quality ads. With a larger pool of advertisers, there will be more relevant ads for each niche market, raising the chance of conversions with your target audience. AdSense offers a variety of ad formats, including Matched Content. This format targets individual site visitors with a personalized recommendation to highly relevant content on your site, based on visitors' user profiles. This free feature requires a minimum traffic level so it has the potential to alienate small and independent publishers. The other downside of AdSense is no tech support. Yes, their online help guide is massive and extremely thorough but there is no actual person you can call or email for help.
3. AdColony - Opera Mediaworks

AdColony, a mobile video advertising platform that was bought by Opera Mediaworks in 2014. Opera Mediaworks was recently in the news, because of a $1.2 billion offer from Chinese investors that fell through. AdColony is known for their high-definition and interactive video ads that load fast and don't buffer. Their high loading speed is part of their stellar reputation, along with quality brand offerings.
AdMarvel is Opera Mediaworks' 3rd-party mediation platform for publishers. A mediation platform means they do direct sales, indirect sales mediation and house ads. They work with different ad networks to bring publishers quality traffic; the networks include Mobile Theory, JumpTap, Verve Mobile, 4th Screen and Google. AdMarvel offers a feature called Mediation Optimizer whereby you can set up your site's traffic to be automatically funneled to top performing ad networks.
4. Vungle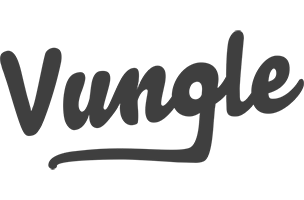 Vungle is a leading mobile in-app video advertising network that has raised $25 million in VC from Google Ventures and others. Half of their business is from mobile games, so they focus on user experience and engaging video content. Publishers use Vungle to display in-app video ads that the company claims have "near-100% fill rates" and increase engagement and retention rates and complement in-app purchases. They have a good reputation and because in-app videos are the newest craze in mobile ad-tech, they are a good place for publishers who wants to focus on one ad format. However, it can be limiting since many other publishers want to diversify the format of the ads they display.
The ad network market has come a long way in a short amount of time. Through the most advanced technology and creative techniques, publishers can partner with advertisers for a win-win situation. Publishers need to vet their ad networks carefully as they are putting their trust and earnings into their hands. In looking at a few of the most reliable and profitable ad networks for publishers, we see that the most important qualities of an ad network are transparency, high fill rate, quality of brands and varied types of ad formats to maintain relevance with consumers to stay in the ad-tech game.
Popular in the Community