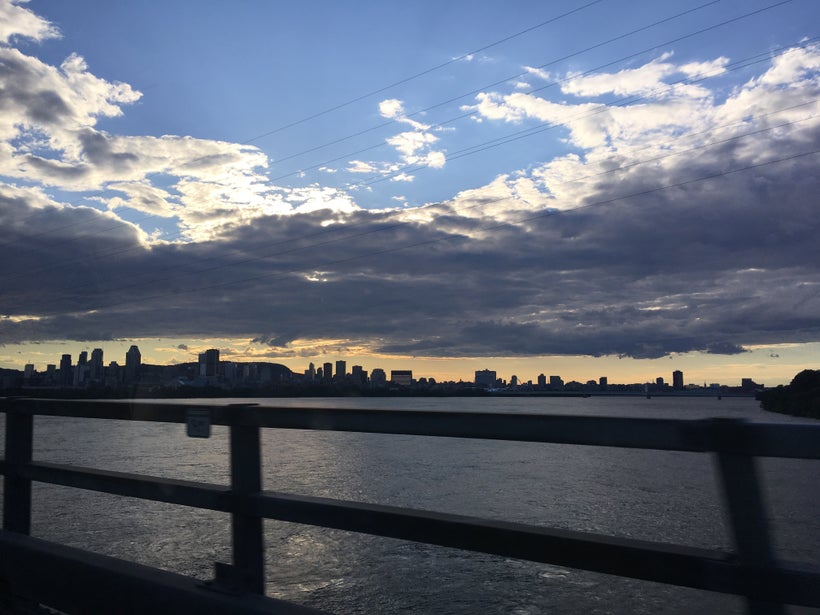 The old town of Montreal is alive with a fusion of both French colonial charm and modern delights. From the long pathways alongside the port to the gently watching hills in the distance, Montreal offers a banquet of attractions for those who dream of old Europe – combined with the convenience of easy and affordable flights from the Eastern Seaboard. On your visit to this Old-New-World capital, be sure to: climb Mont Royal, devour some of the best bagels in the world, sit awestruck before the intensely creative Cirque du Soleil, and eat your way through the charming Old Town.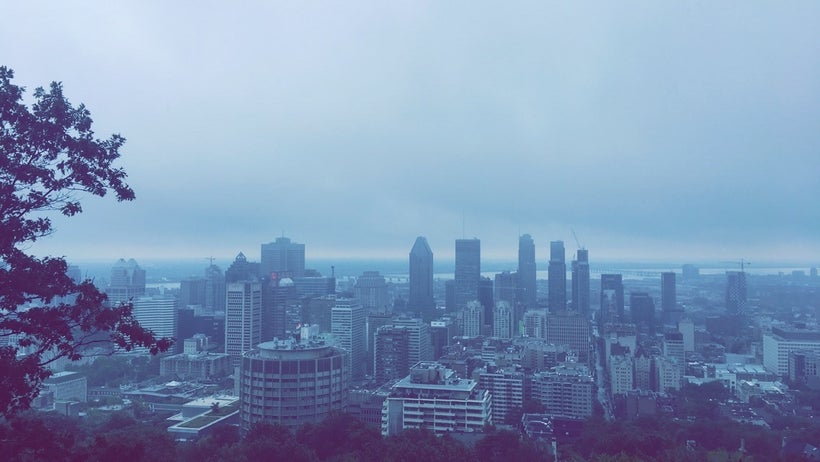 From the top of the Mont Royal Park's Kondiaronk Belvedere (a plaza), Montreal transforms: be it a fog-shrouded haze or brilliantly crisp city rippling against the river. Lose yourself in summer's green maze of trails down the hill. Rain or shine, Mont Royal is the perfect climb or bike ride for a free afternoon in the city. Mont Royal is composed of three hills and named "Royal" in honor of the king of France in 1535. In the winter, the park offers a snow tube run and cross-country skiing. Hiking or skiing, find the locals of Montreal here on holidays and weekends.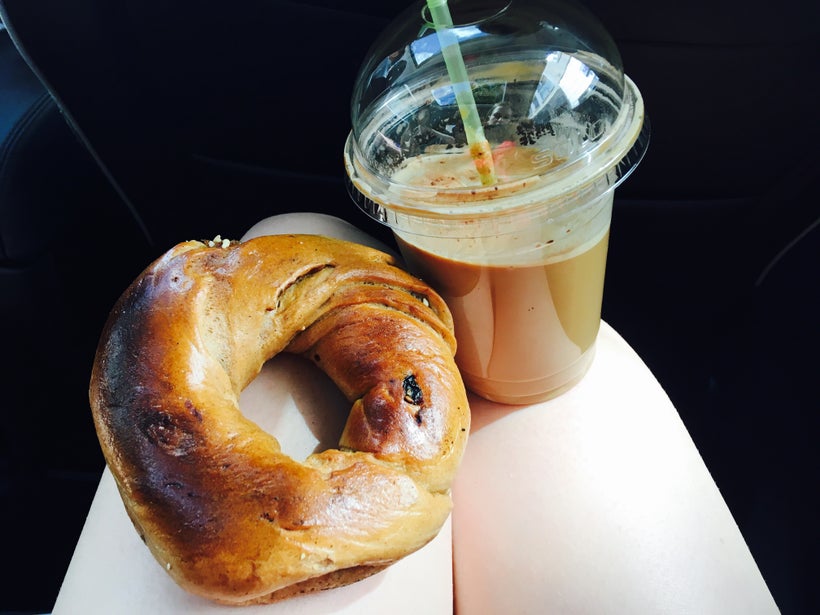 In Mile End neighborhood, St-Viateur Bagel has offered "Montreal-style" bagels for more than sixty years. The perfect creation of magnificently light dough in a thin ring, St-Viateur's bagels are just enough to spark the palate and small enough to warrant the immediate purchase of another. I recommend heading straight to the take-out counter to avoid the perennially long line for a table. There, order your bagel, buy a small carton of cream cheese, and watch as your bagel emerges from the oven – ready to eat.
Bonus: For my fellow espresso lovers, head down the street to Café Olimpico, a famous Montreal café. Their brews are the perfect complement as you sit to enjoy your bagel. For my tea lovers, check out David's Tea, where you can find paradise in the many flavors available.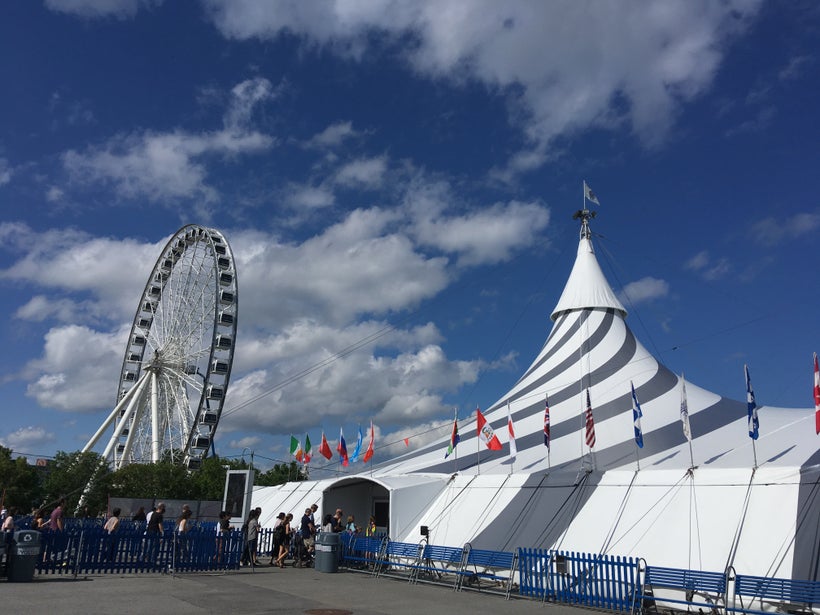 Celebrate the intricacies and impossibilities of the human body through Cirque du Soleil in its hometown. Set in a "big top" style circus tent on the water, the joy and nostalgia of re-entering long-past childhoods is only built upon by the stunning costumes, vivid colors, and incredible flexibilities turned into an art form by the show's stars.
I had the chance to see: Volta – set in a Hunger Games style world in which technology rules and individuality exists only among a small hippie sect of the population. The offering as of November 2017 is: Crystal – "a breakthrough ice experience." For a real-time schedule, see this link.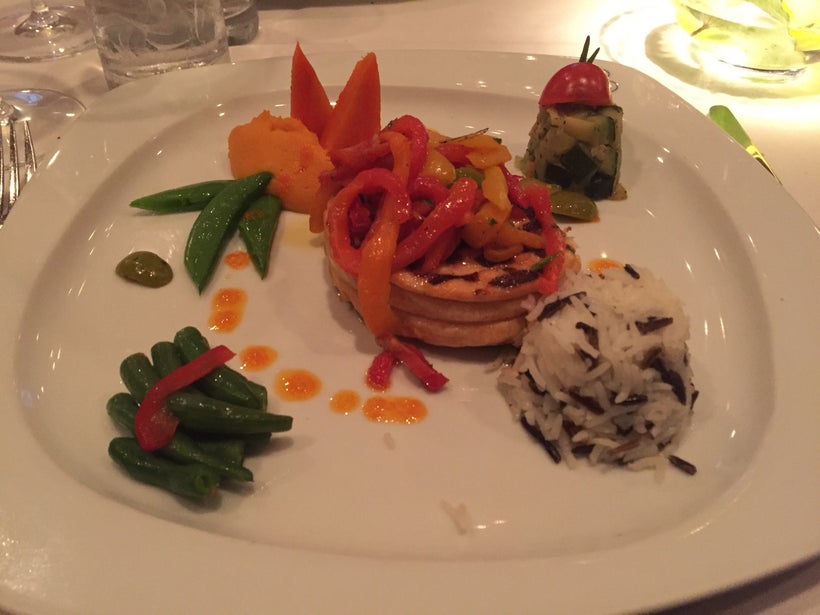 Beyond the quaintness of the hullaballoo of cobbled streets and buildings bending intimately into one another, be sure to explore the gastronomic wonders of this fraction of town. Traditional French fare is never far from sight, Bonaparte offers this style of food in a white tablecloth setting with attentive waiters. Be sure to sample the impressively tall chocolate chip soufflé. Those who enjoy shared tables of deep brown wood and unique spices in twists on classics will appreciate Olive and Gourmando. If you have a hankering for Mediterranean cuisine, be sure to sample the incredibly flavorful Mezze at Ikanos. After spending four months in Madrid last year, finding Pastel de Nata (miniature custard-filled egg tarts, a popular treat found on many a street corner in Spain and Portugal) at Pâtisserie Bela Vista was an absolute delight. Ice cream or custard dipped in a topping is a popular offering in summertime and La Diperie offers a wide variety of liquid toppings (ranging from Kahlua to Dark Chocolate with Ginger) with size offerings from tiny cones (barely as tall as a pinky finger) to cones large enough to share.
Bonus: Damas, a Middle Eastern restaurant, sits 5.7 kilometers (an hour-long walk or twenty-minute car ride) outside in the Old Town near Mile End neighborhood. This restaurant, a consistent favorite with foodies from around the world, serves up traditional Middle Eastern dishes with a flare – rich in flavor, delicately aromatic, and perfectly spiced.
What are your favorite spots in Montreal? Let me know in the comments section!
REAL LIFE. REAL NEWS. REAL VOICES.
Help us tell more of the stories that matter from voices that too often remain unheard.
This post was published on the now-closed HuffPost Contributor platform. Contributors control their own work and posted freely to our site. If you need to flag this entry as abusive,
send us an email
.