It's easy to invest in Wall Street. But why wouldn't it be? Corporations have spent billions of dollars and a century of lobbying to make it easier to invest in companies halfway around the world than in your own backyard. Because of this, the marketplace for alternative investments often appears to be undeveloped and risky.
People are waking up to the fact that publicly traded companies do not have their best interests at heart. The International Labor Organization recently found the amount of "Wall-Street activity" in a nation's economy to be the number one corollary to wage inequality. For a growing number of investors who are seeking purpose with their investments, divesting from Wall Street is a direct response to the fact that, in the past 25 years, locally-owned businesses with fewer than 20 employees have created ALL of the net new job growth in the US.
Thankfully, there has been a flood of innovations that have brought Wall-Street-like ease and transparency to Main Street. Here are four of my favorite platforms making it easier for everyday investors to invest in vehicles that support job creation, healthcare, education, environmental sustainability, poverty alleviation, sustainable agriculture, clean energy, affordable housing and more: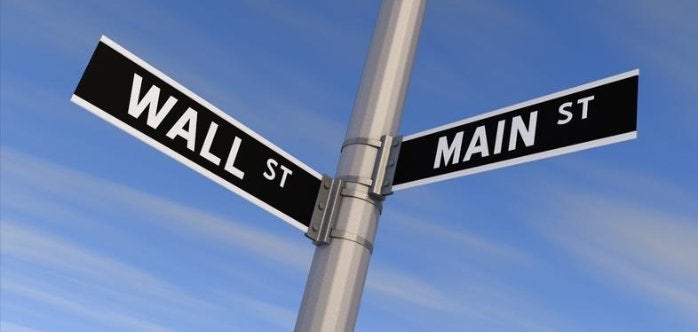 Join over 11,000 investors on the waitlist to rediscover the 200-year-old, billion dollar per day municipal bond market. Neighborly is a brand new financial technology platform that's bringing municipal bonds into the 21st century. For a $100 minimum investment, investors can support tax-free, government projects in the places where they live, work and play.
Earn tax-exempt returns for a minimum of $100 when you invest in municipal bonds that fund public projects in your community, or a community you know and love… just like our forefathers did in 1812 when the first municipal bond was issued to raise funds to build a canal in NYC.
Often referred to as the best kept secret of impact investing, Community Development Financial Institutions (CDFIs) and community development notes have been trusted high-impact investment intermediaries for more than 40 years. However, with more than 1,000 such investment funds around the country, and no centralized investment platform, holding a portfolio of these funds has been incredibly cumbersome. Coming in mid-November 2016, the ImpactUs Marketplace will solve this dilemma by allowing investors to house all their CDFI and loan fund investments in one account.
Earn a 2.25% return when you invest in a 5-year note with the Reinvestment Fund. Since 1995 they have maintained a 100% repayment rate, made over $1 billion in loans to community businesses, created over 71,000 jobs, and financed the construction of over 21,000 homes.
*Reinvestment Fund along with more than 20 other community institutions have written Letters of Support for the development of ImpactUs Marketplace.
Starting a food business is one of the greatest catalysts for personal economic development. The concept behind the Credibles app and website is simple: invest in your favorite local restaurant, grocery store, coffee shop, or food start-up by prepaying for goods in return for edible credits, which can be redeemed at the business as desired. Prepaying allows the businesses to invest in themselves at a time when they might not be big enough to qualify for a bank loan. Most businesses reward Credible customers by adding 10-20% in incentives.
Get 20% more kraut when you prepay for product with Farmhouse Culture, makers of the Smoked Jalapeño Kraut that took the top honors at the 2012 Good Food Awards.
Making lasting investments in small businesses has traditionally only been open to affluent investors. Cutting Edge X is changing that by digitalizing the marketplace for Direct Public Offerings, a little-known financing regulation that allows small businesses to raise capital from everyday investors, regardless of their financial background or accreditation status.
Receive a 4% return with a $1,000 investment in People's Community Market, a grocery store bringing the first fresh, affordable groceries to 25,000 residents in West Oakland, California.
Eight years after the Financial Crisis, distrust for Wall Street remains rampant; in fact, 74% of Millennials are not invested in the stock market. These four investment platforms are just a few of the ways new and experienced investors are tapping into the safer, more familiar, Main Street investment market to secure their future.
Related
Popular in the Community