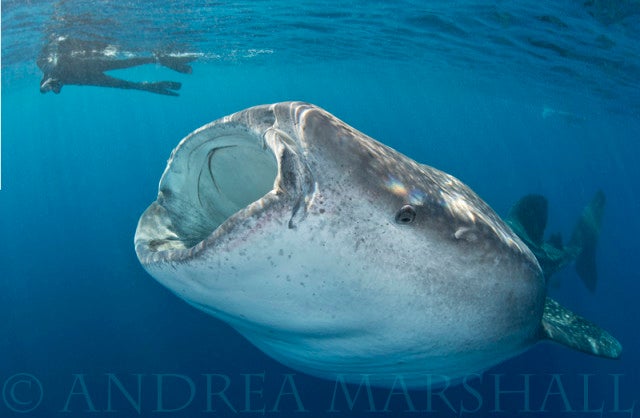 I participate in Citizen Science trips because I am a believer in giving back. When we receive a benefit, I believe we should provide a benefit in return somewhere, somehow. Scuba Diving is a passion for me, animals are a passion, and underwater photography is a passion. I love the ocean, the earth, and all of its creatures. The point is, I must give back to the ocean in some way since I enjoy the ocean in so many different ways. How do I give back? I go on Citizen Science trips, which means I participate in collecting data for scientists to use, and in doing so, I also help support their work. I've done trips with All Out Africa, Marine Megafauna Foundation, and REEF. Why do I do it? Here are 4 of my most amazing reasons.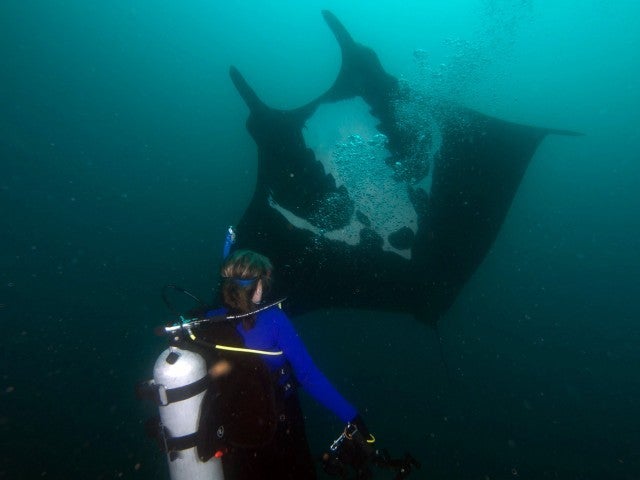 I love to dive, so almost all of the citizen science I do is underwater. The ocean is in trouble, and so are many of its animals. In order to know how a species is doing, data must be collected. That data involves Identification photography, noting the animal's sex, noting any injuries, and watching the behavior of the animal, then reporting it. Go to www.marinemegafauna.org to learn how!
I am fascinated by animals. There is nothing more exciting to me than watching them, and when appropriate, interacting with them. Most of the time, you don't want to interact or disturb their behavior, but every once in a while you get to look them in the eye, or blow bubbles with mantas or play with dolphins, and it is nothing short of magical!
I'm a geek. I love collecting data and loading it into data systems to produce results. Every time I submit an ID photo of an animal, I can't wait to find out if it is a "new" animal (one never documented before), or if it has been encountered before, and where. When you report encounters and upload data to Wildbook for Whalesharks (www.whaleshark.org) or Manta Matcher (www.mantamatcher.org) you receive updates if that animal is seen again. Almost every summer I go off the Yucatan to snorkel with Whale Sharks, and I always take ID photographs to upload. I receive many notifications every summer and fall that animals I have encountered have been encountered again. I like to look at the photos, and I feel a certain sense of accomplishment. I am adding to the scientific research of these animals.
Probably the most important reason I go on these trips is, simply, the people. I have met the most wonderful, amazing people on citizen science trips. You are always hearing people talk about their "tribe", well, this is my tribe. Sadly for me, I can't do it as a profession, all year long. I wouldn't say that I am all that social, normally. I'm an introvert, but I am a social introvert, I can hang out with people and enjoy myself. I loved teaching at the university and counseling high school students. No man is an island! What is exciting for me is to be able to spend time with people who share the same interests and passions. These trips draw intelligent, excited, animated people who share my love of the sea and my sense of contribution. I can interact with the scientists and learn about the animals and the ocean itself. I love the people I meet on these trips, and I am still in touch with many of them. We share a bond through the experience of participating in a shared cause.
The last trip I took with Marine Megafauna's Dr Andrea Marshall, Queen of Mantas, was an 11 day voyage in Raja Ampat, Indonesia on the luxury boutique liveaboard, The Arenui (not all trips are so luxurious, believe me!). It was an incredible trip, and I enjoyed getting to know the other divers, who mostly were not there for the same reason I was, but who became very enthusiastic about Manta Rays and taking Manta ID photographs. I believe no matter where they are diving, they will take ID photos of animals and send them to the databases for turtles, whales, dolphins, mola mola, and others. Inspiring others to take part in citizen science is also a contribution, and a way of giving back. You can do it too!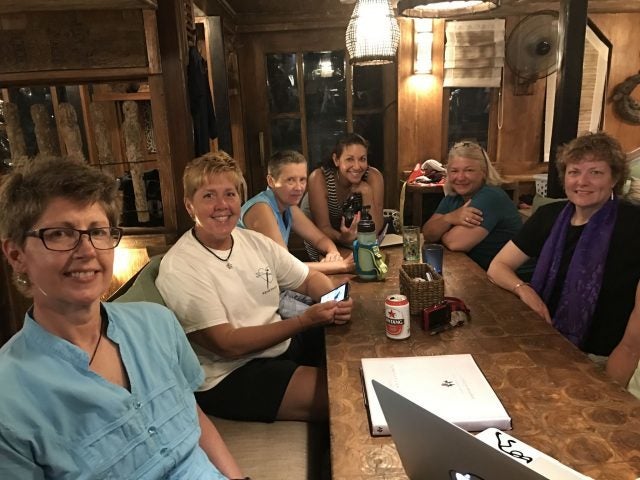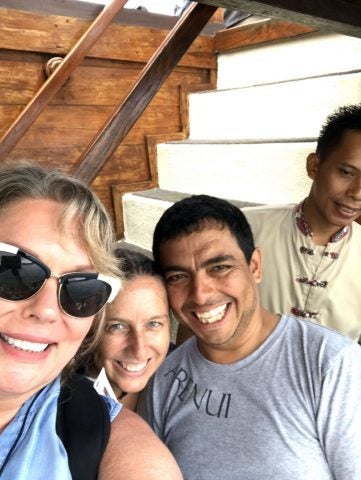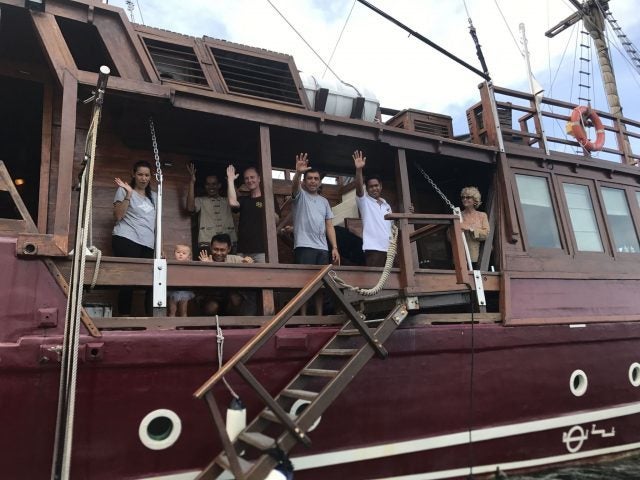 One doesn't have to dive to do citizen science! I'm sure that no matter where you are, there are opportunities to participate. There is National Geographic's list, and there are projects closer to home. I live in Dallas, Texas and here is a program to document wildlife in urban areas in North Texas Wild. Citizen scientists are a boon to scientists because so much more data can be obtained. If you are interested, you can find an opportunity near you!
In the interest of saving our oceans and our marine environment, I have begun a book series called OCEAN FRIENDS to present photographs and fun facts about our fellow creatures. The first of the series is FISH FACES: Photography and Fun Facts about Tropical Reef Fish! I am excited about my first published book, and hope people of all ages will enjoy it.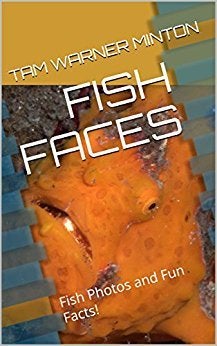 Above is my new ebook on Amazon. It appeals to all ages in its photography and fun facts about our Ocean Friends! And look at the paperback version, a beautiful coffee table book which doubles as conservation education and a children's book! 10% of profits will go to the Marine Megafauna Foundation to benefit their research into our ocean giants.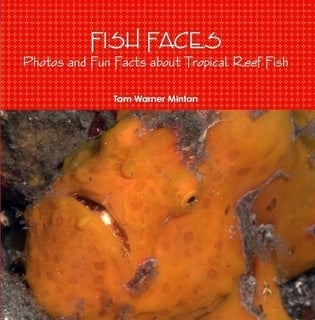 Calling all HuffPost superfans!
Sign up for membership to become a founding member and help shape HuffPost's next chapter
This post was published on the now-closed HuffPost Contributor platform. Contributors control their own work and posted freely to our site. If you need to flag this entry as abusive,
send us an email
.