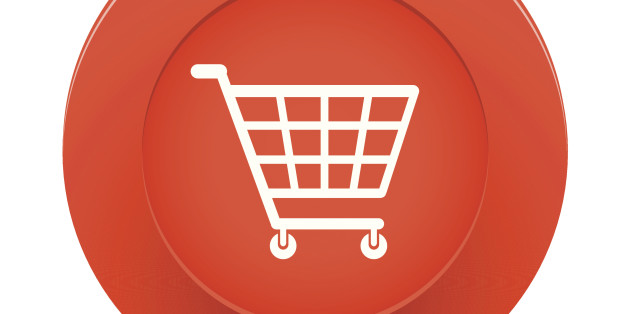 If you're an online retailer and have not yet prepared your marketing campaigns for 2013's holiday season, you're likely behind the curve of your competition and missing out on the biggest opportunity of the year. After all, the holiday season IS the biggest opportunity of the year for retailers, especially online retailers. A recent report from Google states that, during Black Friday 2012, online sales increased 26 percent while in-store sales were actually in decline by 2 percent. Not only are holiday shoppers shifting their shopping habits online, but the report goes on to elaborate that 30 percent of consumers will actually begin their holiday shopping prior to Halloween.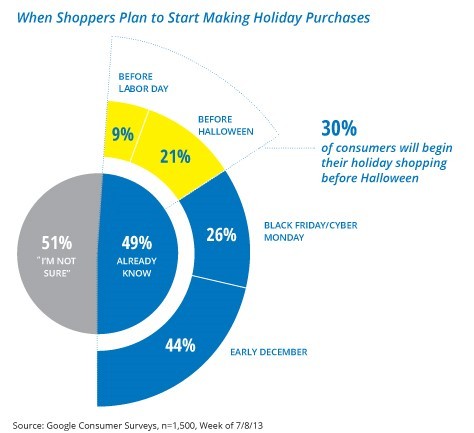 The message is clear: If you market an online business and have not prepared your holiday campaigns yet, you should get started as soon as possible. These five tips marketing tips will help you get your online business back up to speed in time for the holiday rush.
1. Plan a free shipping campaign.
When it comes to holiday sales, one of the first promotions that comes to anybody's mind is free shipping. Free shipping is the most beloved and recognizable offer on the block and if you're having trouble coming up with a way to promote your business this holiday season, don't be afraid to fall back on a classic. Plan a time frame to run your campaign. Your free shipping promotion can take place during a peak shopping days like Black Friday and Cyber Monday or it can span multiple days during the holiday season. When the time comes, let your audience know about your limited time free shipping offer by promoting it via your email subscriber base, social media channels, and through some relevant blogger outreach. Also, be sure to advertise your free shipping promotion throughout your website, especially within your site's checkout process. These onsite ads will encourage shoppers to complete their purchase, will increase your conversion rate, and draw a nice revenue boost for the holiday season!
2. Target Holiday Search Terms With Search Engine Marketing
Online shoppers get savvy during the holiday season. They have come to expect the holiday sales and promotions that roll out each year and they are prepared to search them out when the time comes. As you can see from the graph below, Google searches including the term "free shipping" spiked on both desktop and mobile devices during Black Friday of 2012.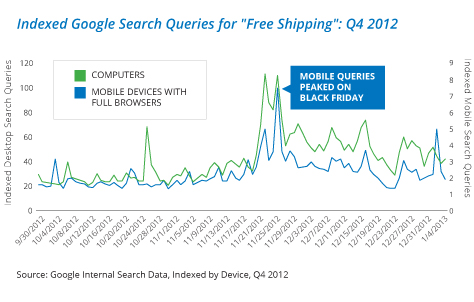 This spike is likely to occur again and presents a big opportunity for retailers in in Q4 of 2013. By launching Google Adwords ads targeting keywords that include your products + "free shipping," your business can take advantage of this large search spike and be placed at the top of the search engine result pages for highly lucrative holiday search terms. Expand this potential by including terms like "Black Friday sale," "Cyber Monday deals" and "holiday sale" to your keyword targeting.
3. Launch Retargeting Campaigns
In addition to search ads, retargeting ads can also prove to be effective at yielding additional revenue during the holiday season. Retargeting ads enable marketers to display banner advertisements across the web to users who have already visited your site in the recent past. Users who have already visited your site present a more primed user segment -- users who are already informed about your products and have expressed a degree of interest. By displaying retargeting banner advertisements highlighting a holiday promotion, you can provide incentive to bring these users back and complete the purchase they were originally considering.
4. Increase Email Marketing Frequency
The holiday season is no time to be shy with your emails. Increase the frequency of your email marketing during your holiday sale to edge out your inbox competition and keep users engaged with your brand. Take advantage of email marketing to notify your audience that your promotion is on its way, has arrived, will be concluding soon, and only has mere moments left! Increasing email marketing frequency has the potential to generate additional revenue at next to no cost.
Each of these tactics are simple to plan and implement and can get your online business ready for the holidays in no time. So get crackin and take advantage of the most wonderful time of the year.
Calling all HuffPost superfans!
Sign up for membership to become a founding member and help shape HuffPost's next chapter