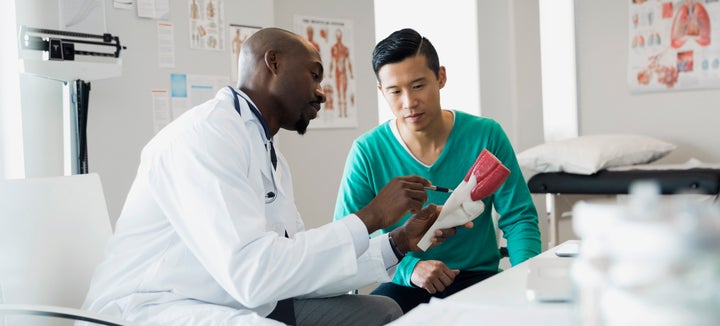 Over the past 37 years, medical schools have had more diverse applicants, except for when it comes to one demographic: black men. In 1978, 1,410 black males applied to medical school, but by 2014, that number dropped to 1,337, according to a new report by the Association of American Medical Colleges (AAMC).
In fact, black men made up the smallest group of medical school applicants compared to all other demographics -- even black women. The share of Asian and Hispanic male applicants, by comparison, is growing.
The report suggests several causes for the decline, from admission policy changes to more qualitative factors, including racial bias and lack of mentors, which might discourage young black men from entering the field.
After analyzing the stats around black men and medical school, the AAMC conducted interviews with 11 black premedical students, physicians, researchers and leaders. They described the barriers some black men face when deciding to pursue medicine, discussing how they confronted -- and overcame -- structural and cultural obstacles to entering the medical field.
Here's the advice culled from the recent AAMC report:
1. Build a support network.
The interviewees stressed how important mentors, peer support and study groups were to their success. Studies suggest that young black men who want to be doctors may not have people who can guide them into medical school.
"I certainly wouldn't be in the position that I'm in if it wasn't for mentors at every step of the way,"Alden M. Landry, MD, MPH, an emergency medicine physician at Beth Israel Deaconess Medical Center, said.
These people can not only give you advice, but they also might be able to get you a job one day.
"I think it's critical that they reach out and ask for help," M. Roy Wilson, MD, MS, President of Wayne State University, said. "Casting a wide net and getting assistance is not something to be ashamed of, but something that should be encouraged."
Based on these interviews, the most common obstacle to applying to medical school mentioned was racial bias and stereotyping.
"You're going to face a number of people who just don't believe in you, for a number of reasons. It may be because of your skin color. It may be because of the community that you're from or the school that you came from or your economic background," Malcolm H. Woodland, PhD, said. "Seeing [that] and not letting them deter you -- use that as fuel to make you want to try even harder to achieve your goals."
The report cites the aftermath of the events in Ferguson as an example of how "public perceptions and images of black men may adversely influence their educational and career progress and outcomes." Studies have even suggested that internalizing negative racial biases like these can affect ambitions.
Thinking back on their own successes, the interviewees said that their resilience is what got them through the challenges they faced.
3. Seek out as much information as possible.
The number of black males graduating from college may be increasing, the report states, but the group is still disproportionately underrepresented in STEM fields of study. With regard to medical fields specifically, this could be due to a lack of information in terms of how to prepare for medical school applications, both academically and financially. In the report, the interviewees said that they may have been deterred had they not realized there was more than one path to getting into medical school and that there were financial resources available to them
"Everybody has a different path," Jonathan R. Batson, BS, said. "And, I think, we as young men of color … think that if we don't fit in those specific markers that they tell us that we have to go through, then we lose our hope."
In 2014, the number of all medical school graduates who reported more than $200,000 in education debt was 31.5 percent, but that number jumped to 41.9 percent for black male graduates, according to the report. Understanding the options available can be critical. Aside from financial aid programs, the AAMC has a few tips for budgeting and learning how to manage medical school debt.
4. Enroll in premedical programs.
Why it matters that more black men become doctors
Research has shown that more diverse medical schools are better learning environments because they foster civic engagement, exposure to different training approaches, and cultural sensitivity.
Studies have also shown that nonwhite doctors are the ones who tend to treat patients with low incomes, as well as racial and ethnic minorities, non–English-speaking patients and Medicaid beneficiaries. In his op-ed, Tweedy also mentioned the simple fact that black people may be able to relate to black doctors more easily.
"When I have been particularly successful at treating black patients, it has often had less to do with any particular talent on my part than with my patients' willingness to bring up the racial concerns that troubled them," Tweedy wrote.
At the end of the day, a more diverse education environment and workforce is something that will benefit society as a whole. As Brian Smedley, PhD, put it:
"It's not just about expanding opportunity for kids of color, but it's also about making sure that our young white children are better prepared to deal with a much more diverse world and to … be culturally excellent and competent to navigate [their] way through an increasingly diverse America. We have to make sure that all of our children are prepared to live in a pluralistic society."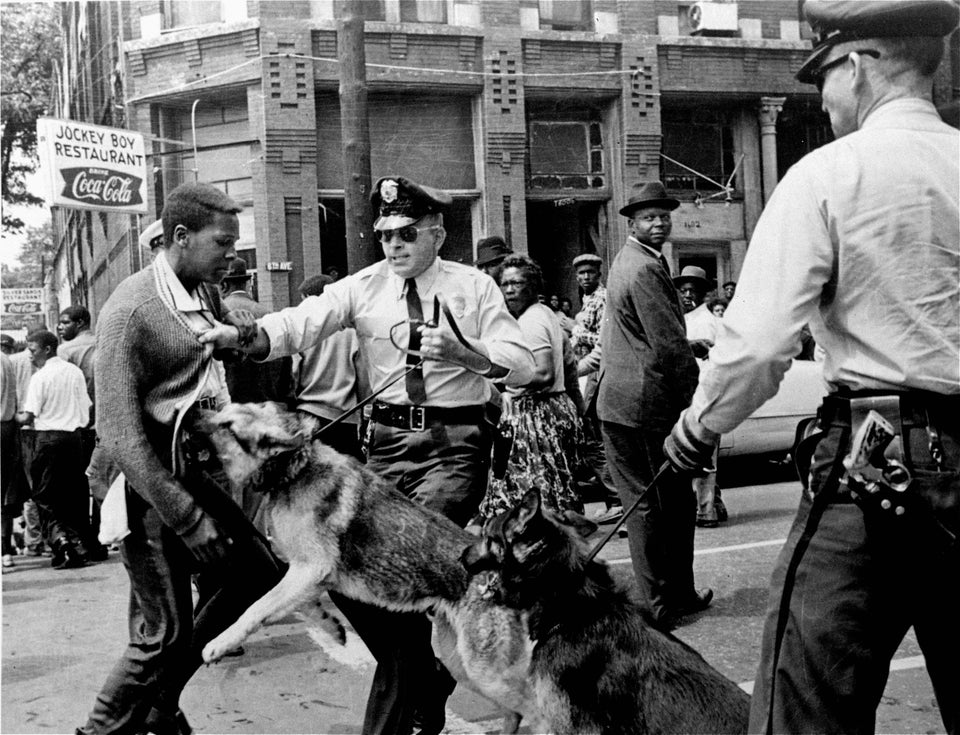 Powerful Photos Of Black History
Popular in the Community