Nashville is slowly but surely becoming a foodie's paradise. What was once only the home of "hot chicken" is now becoming a go to spot for a variety of different offerings, ranging from Italian to French. So as we head into 2018 here are four places you must eat in Nashville in 2018.
1. Hattie B's Hot Chicken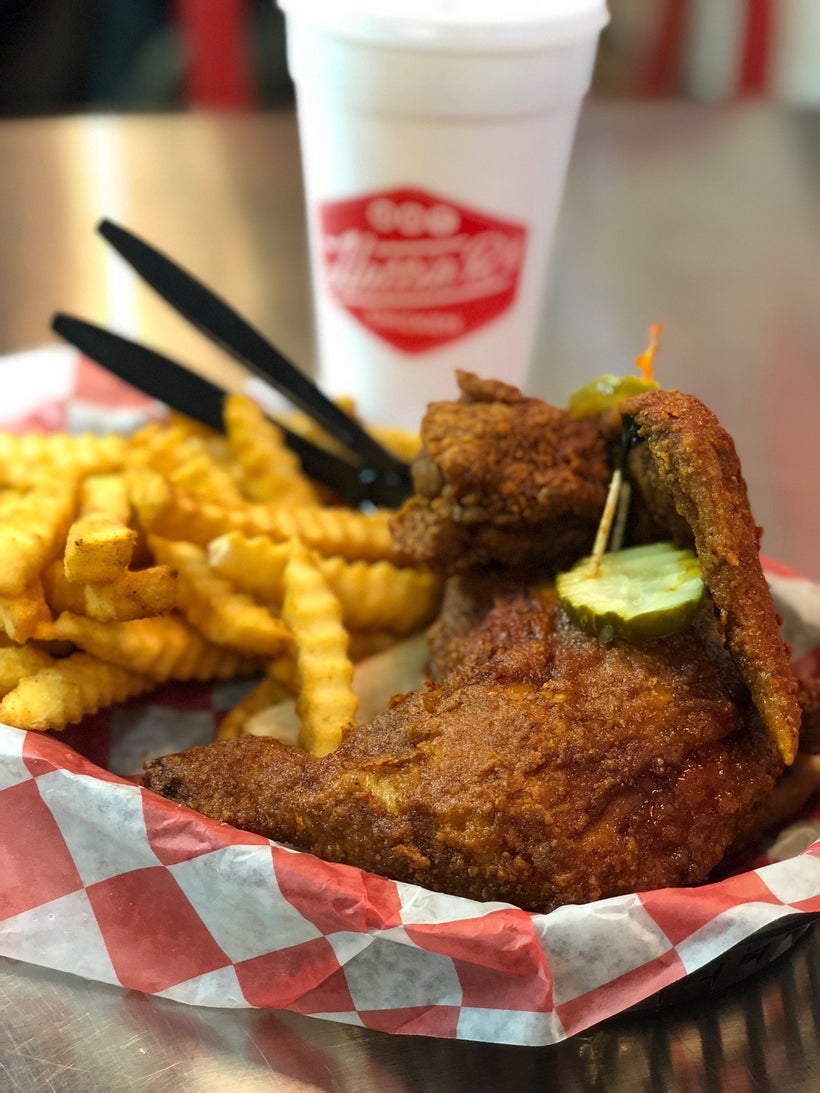 Mention the words "hot chicken" in Nashville and you are almost certain to spark a debate. While many will tell you to head to the originators like Prince's Hot Chicken Shack or Bolton's Spicy Chicken & Fish, you need to look no further than relative newcomer Hattie B's Hot Chicken for taste that will blow your mind. This isn't your Kentucky Fried Hot Chicken! This is real Nashville Hot Chicken that lives up to it's name. Hattie B's offers four spice levels: mild, medium, hot and "damn hot!" If you want plain old fried chicken with no heat at all, they have that too — it's called Southern, but please, trust us, while the southern is tasty, you don't want to waste your time on this. Go with the medium for a nice lingering spice or the hot for a good burn. The chicken pieces are available in a variety of ways, small or large orders of white or dark pieces, or a half chicken covering all the bases. Pieces are all quite large, yet perfectly cooked so even the big bone-in breasts stay juicy all the way through and each bite is nice and crisp. There are also hot wings which we highly recommend. You can add individual wings on chicken tenders to any order. If you happen to stop by on Sunday, you can get your hot chicken with a waffle. We definitely recommend getting the fries as a side and if you are up for dessert, try the peach cobbler.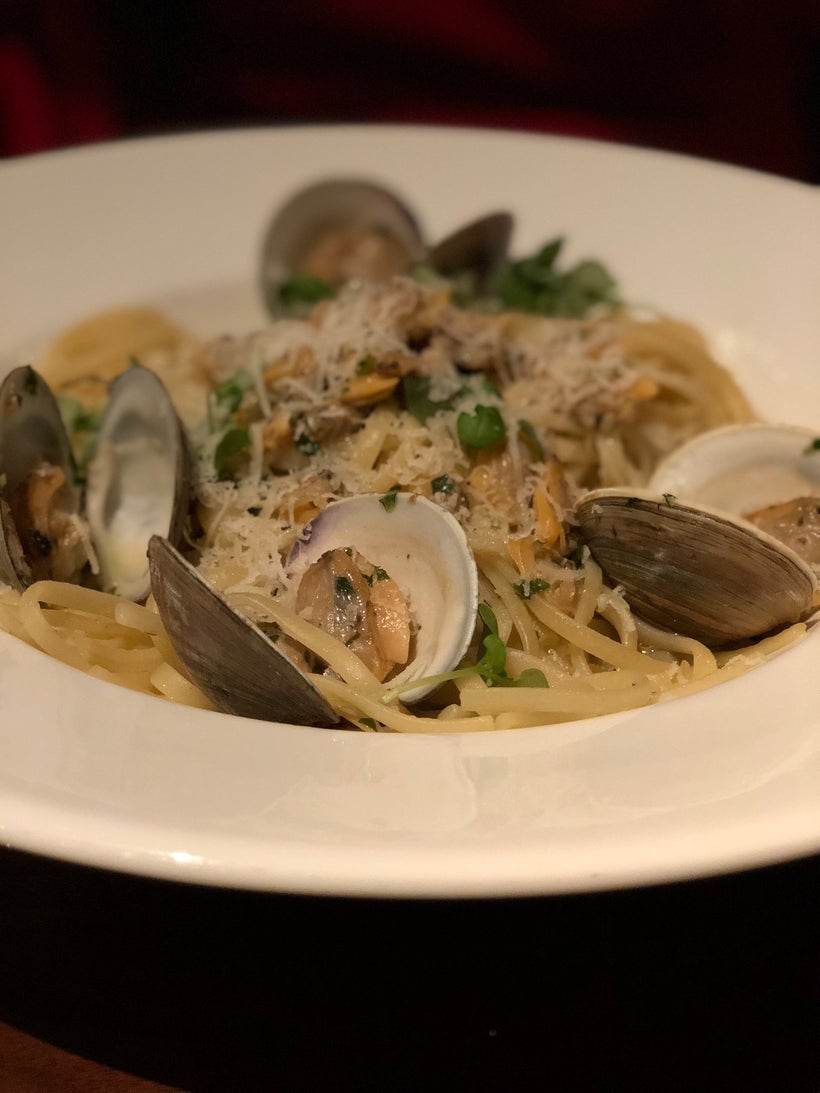 Located in the heart of Downtown Nashville, just steps away from Music Row and in the shadows of the Bridgestone Arena, lies Trattoria II Mulino. Nashville may not be the first place that comes to mind for good Italian food, but Trattoria II Mulino surely holds it's own. This is easy to do when you are the sister restaurant of the iconic II Mulino in New York City. One bite of the food and you may think you are sitting in a New York Italian restaurant. The presentation is spot-on and the flavors are vibrant, lively, and refreshing. This is because Chef Thomas Cook spares no expense to source foods from local farmers and fresh, authentic foods imported from Italy. Speaking of fresh, the restaurant even makes their own mozzarella cheese daily. This cheese is the star of one of their top dishes, the Chicken Parmigiana, which is topped with red sauce, mozzarella, and fresh basil.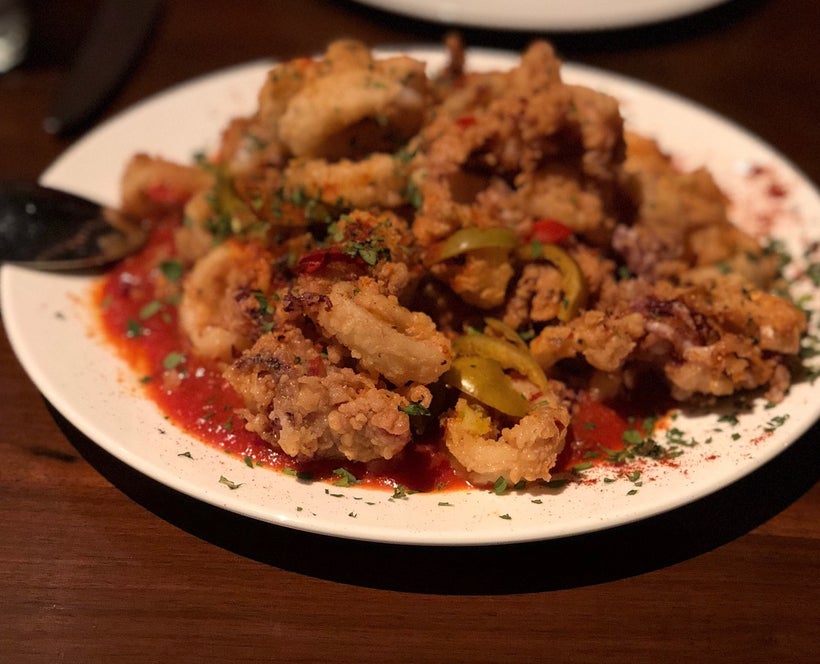 If you are in the mood for seafood, grab the calamari picante for starters. It's fried with cherry peppers then topped with crushed red pepper and bourbon smoked paprika before being plated on top of fresh marinara sauce. If you want something a little more hearty, reach for the linguini with clams.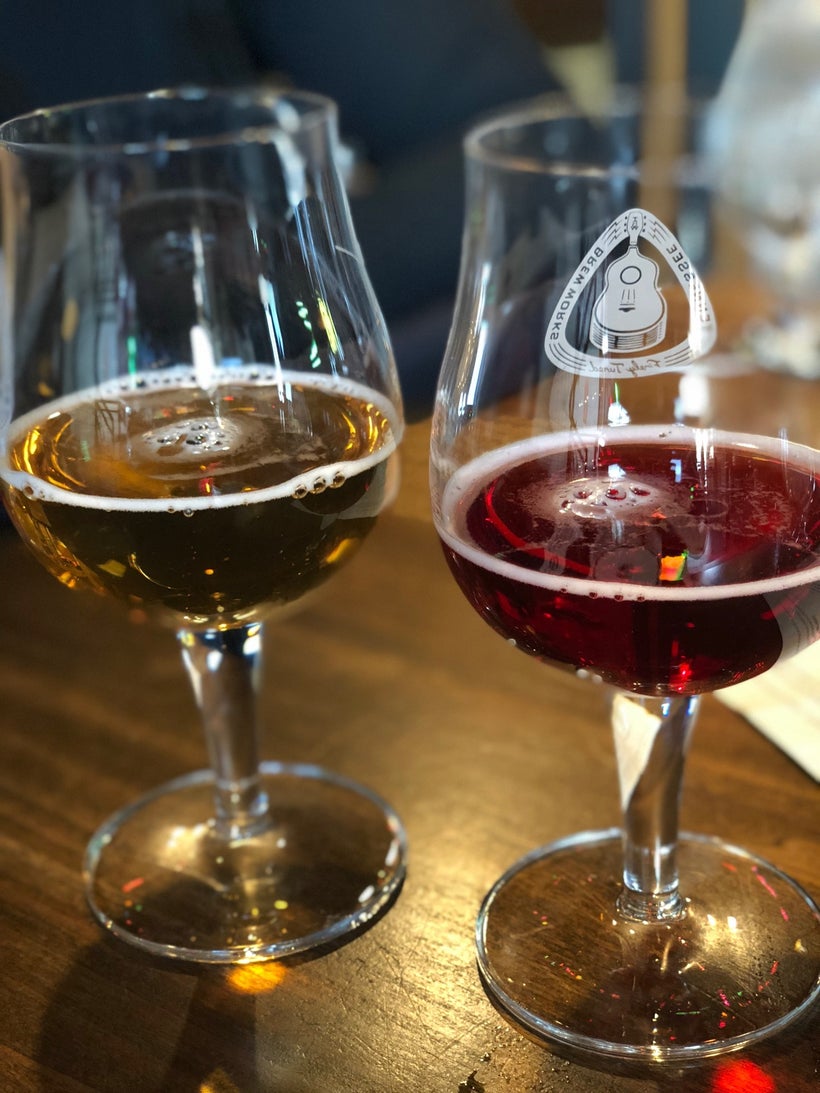 Yes, a brewery is one of the places you must eat in Nashville in 2018. That's because Tennessee Brew Works just isn't any brewery. Everything about this establishment is legit - The folks here know more about beer than most of us know about ourselves, and their food menu underscores the culinary skill of Chef Jay Mitchell who expertly integrates their finely tuned craft beer into his creations. While the beer is certainly some of the best craft beer that we have ever had, it's hard to overlook the food. One of the classic combinations is beer and cheese, so you certainly have to order a cheese plate. Tip: Ask for extra smoked apple butter.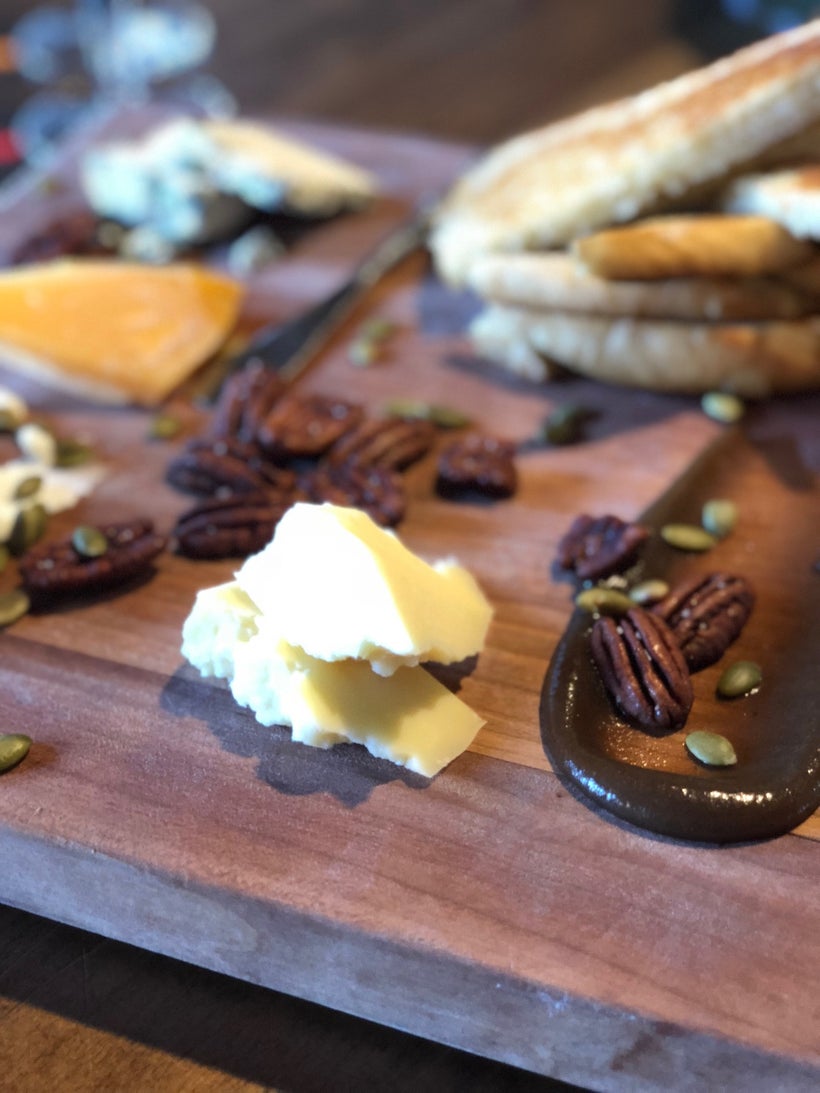 That's just a start to the creativity. I mean, who puts local bacon from Tennessee, a smoked apple butter that is so good it should be illegal, and cheese made using the beer on a grilled cheese sandwich and has the audacity to charge $13 for it? Well, these guys do, and we would pay twice is much for it if we had to.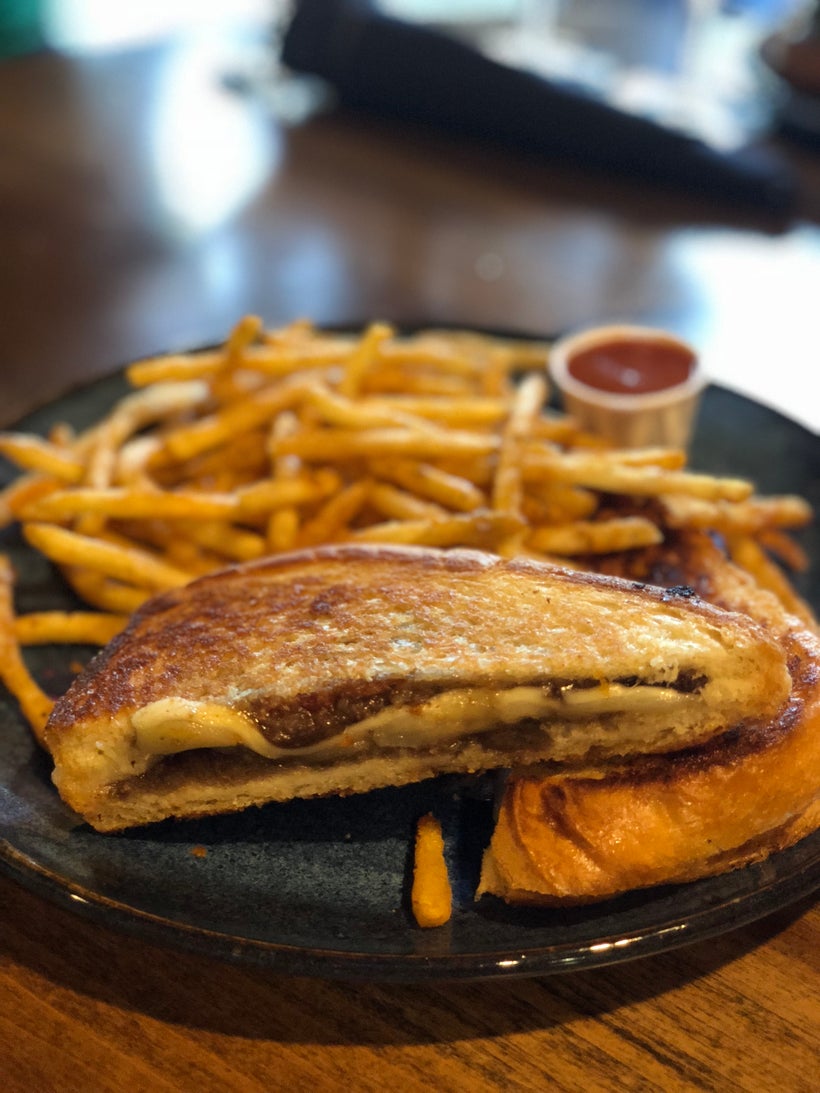 You can't go wrong with just about any dish on the insanely creative menu, and best of all, nearly all components in every dish are made in house and they often incorporate their beer in the process - even the ketchup has the stuff in it. This is a great place to visit for happy hour, or even a nice place to go out before you hit Nashville's night scene. We could do an entire article on Tennessee Brew Works alone, but instead of us talking about just try it for yourself. Trust us, you won't be disappointed.
Located in the up and coming Aertson mixed-use development lies Henley, which is led by James Beard Award winning chef RJ Cooper. One bite of the food and it's easy to see why RJ's culinary creations are award winning. This french style restaurant serves up food that is meant to be shared. The small plates are perfect for sharing among one to two people and the entrees are meant to be enjoyed family style. The seasonal menu is always changing, so if you have a favorite dish, it's best to go multiple times in the season to enjoy it because when the ingredients are no longer fresh, your favorite item may be gone with the menu change. But don't fret if your item is gone, because you'll surely find something else to indulge in. Great for brunch and dinner, Henley is certainly a place to check out in 2018.
Calling all HuffPost superfans!
Sign up for membership to become a founding member and help shape HuffPost's next chapter
This post was published on the now-closed HuffPost Contributor platform. Contributors control their own work and posted freely to our site. If you need to flag this entry as abusive,
send us an email
.